I know what you're thinking… that sounds boring. Who cares if eBay gift cards can be bought in stores?
I care! This is an awesome new development with which we're only beginning to see the possibilities that are now open. Read on…
eBay gift cards return to stores
I used to write often about double and triple dip savings or point earning opportunities (and even a perpetual point machine or two) that involved, in part, the use of eBay gift cards. Then, one day, eBay gift cards disappeared from retail stores and all of those great savings and point earning opportunities disappeared with it.
Now, I'm excited to see that eBay gift cards are back! While I had heard reports here and there from readers, my first in-person encounter was at Staples. Here's what I found at my local Staples store last week:
And, eBay confirms it:
Below are the stores currently listed as available in retail stores. Up to date information can be found here.
AHOLD

IGW

RALEYS

TIMES
SUPERMARKETS

BASHAS

JACKSON FOOD
STORES

ROUNDYS

TOWN PUMP

BIMART

KINNEY DRUG

SAFEWAY

TWEC

BOOKS-A-MILLION

KROGER

SAVE MART

WAKEFERN

CIRCLE K

KROGER C

SHOPKO

WAWA

CUMBERLAND
FARMS

KVAT / FOOD CITY

STAPLES

WEGMANS

HANNAFORD

LOWES

STATER BROS

WEIS MARKET

HASTINGS

MURPHY

TA PETRO

WINN DIXIE

HEB

NTR
SUPERAMERICA

THE PANTRY

HY-VEE

PRICE CHOPPER

THORTONS
Why this is awesome
Next to bank gift cards (Amex, Visa, MasterCard), eBay gift cards are probably the most flexible gift cards available. They can be used to buy just about anything you can imagine, including gift cards. In addition to many individual sellers, GiftCardMall sells a huge variety of gift cards through eBay (found here) and they often run great sales. For example, they recently offered 15% off Sears' gift cards (which I reported here). We've also seen 20% off Marriott gift cards and 20% off Staples gift cards in the not so distant past.
Importantly, there are many rewards, discounts, and rebates to be had both when buying and using eBay gift cards. The end result can be truly amazing deals.
Here are some examples of what can be done…
Buying eBay gift cards
There are three opportunities for buying eBay gift cards that immediately leap to mind:
Amex Sync Offers
American Express often has "Offers for You" and/or "Sync Offers" in which they'll give you an automatic statement credit for making a purchase at a specific merchant. For example, we might see "Spend $100, get $20 back at Staples". Another merchant commonly available for these offers is Lowes. Did you notice that both Staples and Lowes are on the list above? This means that it should be possible to get a 20% rebate on eBay gift cards during those promotions.
See also: Maximizing Amex Sync offers. Part 1: sync multiple cards.
Category Bonuses
Many credit cards offer bonus points at grocery stores, book stores, gas stations, office supply stores, etc. Luckily, many of the stores listed above fit those categories! Staples is particularly exciting since not only will you get 5 points per dollar if you pay with a Chase Ink card, but if you sign up for Visa Savings Edge, you'll also get an automatic 1% rebate (as a statement credit). And, those with a (no longer available) Citi Forward card may be excited to see Books a Million on the list, since that card still earns 5 points per dollar at bookstores!
You can find a list of the best credit cards for each type of store here: Best Category Bonuses.
Store Rewards
Many stores offer their own rewards programs in which you earn points as a percentage of each purchase. Grocery stores, in particular, tend to offer fuel rewards (points that can be used for gas station discounts). Even better, they often run promotions for double or quadruple points for the purchase of merchant gift cards. And, as you'll see on the list above, many grocery stores now sell eBay gift cards. Optimize your purchase by buying at a grocery store offering fuel rewards and pay with a credit card that has a great grocery store category bonus.
See also: What is a fuel point worth?
Using eBay gift cards
When using eBay gift cards, you can earn rewards too. Here's how…
Start with a portal.
At the time of this writing, BeFrugal, TopCashBack, and Rebate Blast are offering 1.5% cash back for purchases at eBay. Note that cash back is not offered for purchases of eBay gift cards, vehicles, real estate, bullion, or heavy equipment. You can find the current, best portal offers here. And, you can find sign-up links for most popular cash back portals here.
Earn eBay Bucks
In addition to portal cash back, you can earn eBay Bucks (which can be used as credit towards future purchases). The standard rebate in the form of eBay Bucks is 2% of the purchase price, but they often run short term promotions with increased rewards.
You must sign up for eBay Bucks before you can earn them (signup here).
Just about any purchase qualifies for eBay bucks, except:
eBay Motors categories, including Parts & Accessories
Classifieds
Coins & Paper Money > Bullion
Real Estate
eBay gift cards in the eBay Gift Card s category
(note that only eBay gift cards are excluded. Other gift cards are fine)
Business & Industrial
Buy whatever
You can use eBay gift cards to buy anything listed for sale on eBay. This includes, importantly, other gift cards.
Terms & Conditions
Ebay gift cards do have limitations, most of which can be found on their terms & conditions page. Unfortunately, I've found at least one discrepancy between the terms & conditions listed online and those on the card:
The online terms & conditions state:
Valid only for purchases on eBay where PayPal is accepted and the item was originally priced in USD, Canadian dollars, GBP or Euro.
To me, that means that you can use the gift cards to pay for almost anything. Unfortunately, the terms on the back of the gift card package say (bolding is mine):
Valid only for purchases on eBay where PayPal is accepted. Certain eBay sites may not accept this Card. Visit www.ebay.com/giftcard for details.
That may be a pretty big discrepancy! By "certain eBay sites" they may simply mean eBay sites intended for countries other than the US. That would be fine. However, if they mean stores within eBay.com, that could be a problem.
Other important terms:
You must have an eBay account and PayPal account registered in the U.S. to redeem the Gift Card.
…upon first use the Gift Card becomes non-transferable and attaches to your PayPal account.
No more than a total of $500 in Gift Cards may be redeemed per eBay purchase. Unverified PayPal accounts are limited to a total of $500 in purchases of Gift Cards in any 30-day period and verified PayPal accounts are limited to $5000 in purchases of Gift Cards in any 180-day period.
Full online terms & conditions can be found here.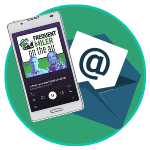 Want to learn more about miles and points?
Subscribe to email updates
 or check out 
our podcast
 on your favorite podcast platform.