I recently successfully signed up for the X1 card.  Regular readers may remember that this is the start-up card that has no annual fee and offers 3x everywhere for those who spend $15k within a cardmember year.  Plus, it offers even better rewards for those who refer others or who take advantage of "boosts" (more on this later in the post).  You can find my previous article about X1 here: X1 Card Review: Up to 4x Everywhere. It's here. It's real.  I haven't yet received the physical X1 card (it's in the mail), but I've had occasion to use it a bit both online and in-person via Apple Pay.  My first impressions: thanks to "Boosts," the card is fun to use and more rewarding than expected.  Unfortunately, it's also kind of scary: we've received reports of people being shut down very quickly for no apparent reason.
X1 Overview
Here's an overview of the X1 Card:
iPhone only: For now, you must have an iPhone to sign up.
Heavy metal: 17g "Pure Stainless Steel" (since I haven't received the card yet, I'll take X1's word for that).
Card network: Visa Signature
Earn 2x to 5x everywhere: Earn 3x if you spend over $15K in a year (otherwise 2x); Earn 4x for a month after referring a friend; Earn 5x with various "Boosts"
Annual Fee: $0
Late Fee: $0 (but you will be charged interest on the balance of course)
Foreign Transaction Fees: $0
Virtual card numbers: Easily create virtual card numbers in the X1 app with several options:

Singe-Use Card: Auto-cancelled after 1 purchase
Free Trial Card: Auto-cancelled in 24 hours
Standard Virtual Card: Cancellable at any time.
Advanced:

Optionally set a monthly limit
Make the card Anonymous
Auto cancel: Never; after 1 day; after 7 days; after 30 days

Higher credit limits: My X1 card has a $30K limit which is considerably higher than most of my other cards.
No hard credit inquiry: X1 does a "soft pull" of your credit (Note: one reader says that they issued a hard pull so YMMV).
X1 adds to your Chase 5/24 count: The X1 card will appear on your credit report as a new account and so it will add to your 5/24 count.

Chase's 5/24 Rule

: With most Chase credit cards, Chase will not approve your application if you have opened 5 or more cards with any bank in the past 24 months.

---

To determine your 5/24 status, see:

Easy Ways to Count Your 5/24 Status

. The easiest option is to track all of your cards for free with

Travel Freely

.

---
Fun and Rewarding
X1 points are worth 1 cent each towards a wide variety of travel and retail purchases (you can find a complete list here).  When you use a referral link to sign up for X1, you get a month of 4x earnings automatically (4% rewards, everywhere).  You can get an additional month of 4x earnings for each person that you refer to X1.  But even ignoring referrals altogether, X1 is extremely rewarding as long as you spend $15,000 per year since that gives you 3x everywhere.
The thing I didn't know until I was approved for this card is that it's also possible to earn 5x on many purchases thanks to X1's "Boosts".  When I first opened the X1 app, I saw that I could pick from a large selection of Boosts.  Most Boosts offer 5x for certain types of purchases: Apple Pay, restaurants, grocery, etc.  Some are fixed point boosts such as "Earn 100 Points on your next $100+ purchase".  The fixed point boosts seem to be designed to offer at most 5x earnings and only if you're already earning 4x, so the best strategy is usually to pick a 5x Boost.
I initially picked an Apple Pay 5x Boost and then bought a couple of items at CVS using Apple Pay.  A few things were notable about this:
I immediately received an email confirming that the Boost worked. Subject: "Boost Completed: 5X Points Earned".  Content of email: "Merchant: CVS, Amount: $17.50, Total Points Earned: 87".
Points showed up immediately in the X1 app.  Most rewards programs wait until your statement closes before awarding points.  In some cases (such as with Capital One, I believe), points are awarded once a purchase moves from pending to actual.  In this case, the purchase was still pending.
I was immediately able to select a new Boost after the CVS purchase.  Apple Pay 5x showed up again, so I picked it again.  I thought that maybe it would always be available, but after using the Apple Pay Boost one or two more times, it was no longer an available option.
Not only are these Boosts very rewarding at 5x, but I found the whole process fun.  There's a bit of strategy involved in picking your Boost: will my next purchase be with Apple Pay, or dining, or grocery, or online?  If online, will my purchase be in an eligible category or should I pick a generic boost that offers points for a $100+ purchase (for example)?  Another option is to wait to pick your Boost until you're about to make a purchase.  I guess that some may find this stressful, but for me it's like a fun little puzzle which, when solved correctly, means bonus points.  If you mess up, you still earn great rewards.
Scary
The scary thing about X1 is that a few readers have reported to us that X1 has shut them down for "misuse" of their rewards program soon after they opened the card.  For example, one reader said that he only tried a single purchase with the card (he tried to buy a laptop at Best Buy), the purchase wasn't approved, and his account was shut down.  How in heavens can that be considered misuse of their rewards program?!
Another reader wrote about X1: "I spend a good amount of money within the first days and posted my code in social media for people to skip the waitlist. Suddenly all the transactions were declined."  After some back and forth with customer support, he got this message: "Hope you're well. I just wanted to give you an update that the team did their review and your account has been flagged for potential misuse of our rewards program. As a result, we will sadly need to close your account."
When signing up for X1, it's necessary to connect the bank account where your salary is deposited so that they can determine your credit limit from that.  Some people have speculated that X1 is using this information to also look for a history of manufactured spending behavior and are shutting people down if their accounts look suspicious.  I find that hard to believe for a number of reasons, but I'm putting it out there as a bit of a caution.  If you sign up for X1 and you have a history of manufacturing spend, make sure to link a bank that has only non-ms transactions on record.
Regardless of how or why X1 has been shutting down accounts, the situation makes me nervous.  I'd love to make X1 my single go-to card for almost all spend (except when earning a very good bonus with another card), but I'm worried that X1 may decide for some reason that they don't like me after all.  Earning a lot of points won't be very useful if I get shut down before I get to use the points.  Normally, I'd be pretty cavalier about something like this and just assume the best, but my experience with getting shut down by Capital One has me on edge (see: Capital One shut down my account and gave me only a half cent per mile).  Capital One shut me down for no discernable reason (I truly didn't do any questionable spending) and so the same can plausibly happen with X1.  When Capital One approved my Venture application, they gave me a $30K limit… just like X1.  Coincidence?
Conclusion
So far I'm enjoying using the X1 Card.  Thanks to "Boosts", the card is even more rewarding than expected, and it's fun to use.  But I'm seriously nervous about getting shut down.  My approach right now is to gently ramp up spend on the card.  I won't do any large purchases for a while, nor will I do anything that looks remotely like manufactured spending (i.e. I won't buy gift cards with X1).  I'm also going to wait a while before referring anyone to X1.  I'm worried that referring lots of people is one of the triggers that they look for (even though they encourage it with 4x earnings!).  At some point if/when I feel comfortable that we won't all get shut down, I'll start a referral congo line in our Frequent Miler Insiders Facebook Group.  That should provide an easy way to keep members going at 4x rewards.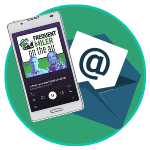 Want to learn more about miles and points?
Subscribe to email updates
 or check out 
our podcast
 on your favorite podcast platform.