Amex Platinum cards often have huge welcome bonus offers of 150,000 points or more.  Plus, they come with many valuable perks and rebates.  The downside is that they also come with $695 annual fees.  One approach for maximizing rewards is to triple dip rebates by signing up for a Platinum card in early December.  That way, it's possible to earn the welcome bonus plus many of the card's rebates three times: December of the current year, anytime the next year, and in January of the year after that.  Then, if you don't think the card is worth keeping, you can cancel within 30 days of when the second year annual fee posts and you'll get that annual fee back.  For example, it's possible to earn the $200 airline fee credit three times: once immediately upon opening the card in December, once the following calendar year, and once in January after that.
I had planned the triple dip for two of my Platinum cards (one consumer and one business), but I messed up the business triple dip.  Below, I'll explain how I messed up and how I (mostly) fixed it.  I really didn't want to pay the full $695 for another year.
Personal Platinum Card
With my Schwab Platinum card's annual fee due on December 27th of 2022, I figured that it was a good time to dump the card after eking out whatever value I could in January.  So, in January, I made sure to collect on each of these rebates:
I didn't try to use the $200 Fine Hotels & Resorts credit for 2023 because I wasn't ready with a specific hotel to book.
By the time the airline fee credits showed up on my account in January, I still had a few days left to cancel and get the annual fee back.  In this case, though, they offered me 20,000 bonus points after $3K spend to keep the card.  It was a close call since that's not a very big bonus, but I decided to keep the card for another year.  Between the $100 Schwab relationship bonus that I qualify for, and the card's perks & rebates, and the 20,000 points, I decided that it was just barely worth keeping.  I value too staying on Amex's good side as a customer and so will usually keep a card when the math is close like that.
Business Platinum (Failed Triple Dip)
My Business Platinum card's $695 fee hit on December 22.  Since it's necessary to cancel within 30 days to get the money back, I needed to cancel by January 21.  So, I should have started working on earning rebates as early in the month as possible, but following my awesome trip to New Zealand, I didn't get started in earnest until January 18th.  Yes, earlier in the month I had earned the card's $10 wireless credit, but It wasn't until January 20th that I started working on my airline fee credits and Dell credits.  By the time the credits posted, it was too late for me to cancel and get my annual fee back:
Saving the Triple Dip
Even though I knew I was too late, I called Amex to ask about cancelling the card.  I had hoped that I'd be offered a nice retention bonus to keep the card.  That didn't happen (I'm pretty sure I got one for the same card last year).  So then I double checked about the 30 day thing.  I asked how much of the annual fee I'd get back if I cancelled.  As expected, the answer was that I'd get nothing back at all.  I was out $695.
At this point, there was no reason to cancel, but I did have an option to get most of my money back.  The Business Platinum card is a "pay over time" charge card.  As such, it can be product changed to any other business charge card that earns Membership Rewards.  And when you product change an Amex card, they give you a prorated refund for the previous card and charge you a prorated annual fee for the new card.  So, I picked the cheapest option: The Business Green Card costs only $95 per year.
By product changing to the Business Green card, Amex issued a $630.26 refund for the Business Platinum card and charged $85.68 for the Business Green.  These numbers come from the fact that I was already about a month into my membership year and so I was refunded about 11/12th of the $695 Business Platinum fee and charged about 11/12th of the Business Green $95 fee.
As a result of messing up the triple dip, I didn't get back the full $695 that I had paid in December.  Instead, I paid an additional $85.68 and got back $630.26.  This means that the mistake cost me a total of $150.42.  That's much better than losing the full $695!  Plus, there's a decent chance I'll receive valuable targeted offers to upgrade either to the Business Gold or back to the Business Platinum card.  If that happens, this triple-dip error will turn out to have been a great thing.
Downgrade Paths
If you need to downgrade a Platinum card to a cheaper card, below are the available options (as far as I know).  One downside of downgrading is that you won't then be eligible for a new cardmember bonus for the lesser card.  If you've had the card you want to downgrade to before, then that shouldn't matter.  Also, the Green cards don't usually have great bonuses so there's less danger of losing out with those (especially true with the Business Green card).
Consumer Platinum $695
Downgrade options from the vanilla (not co-branded) Platinum card:
As far as I know, neither the Morgan Stanley Platinum card nor the Schwab Platinum card have any downgrade path.  Even though a fee-free Schwab Investor card exists, I believe it is a credit card rather than a Pay over Time charge card and you cannot product change from one to the other.  And I don't think you can product change from a branded to a non-branded card (but it can't hurt to ask Amex if you want to).
Business Platinum $695
Downgrade options: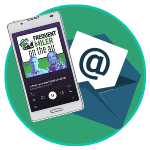 Want to learn more about miles and points?
Subscribe to email updates
 or check out 
our podcast
 on your favorite podcast platform.