Frequent Miler on the Air turns 100 today. That's right, today we publish our 100th episode of Frequent Miler on the Air. That's 100 straight weeks without missing a beat and this week we've got a review of the game changers we've discussed over the past two years. From a "What crazy thing" triple-header through a rapid-fire list of top hits, this week's show was fun to record. And on that note, we love recording the show each week and it has been exciting to watch the podcast download chart above continue to grow even through the challenging circumstances of the past year. To everyone watching and listening, thank you. Now watch or listen below or read on for more from this week at Frequent Miler.
Subscribe to our podcast

We publish Frequent Miler on the Air each week in both video form (above) and as an audio podcast.  People love listening to the podcast while driving, working-out, etc.  Please check it out and subscribe (if we get enough people to subscribe, we might be able to earn some income from this someday. So far, the podcast is just a labor of love).
Our podcast is available on all popular podcast platforms, including:
You can also listen here in the browser:
This week at Frequent Miler
Got Marriott free night certificates? I've long expected that I'd use my certificates to great value overseas. With that looking progressively less likely for me this year, I'm glad to have a list of great uses without traveling far and wide. I've actually had the St. Croix property on my radar since last year (I nearly booked an April 2021 stay 8 or 9 months in advance, but I wouldn't have yet made the trip as it turns out). I'll keep this post mentally bookmarked for future reference.
With IHG's variable award pricing, the truth is that many properties could be eligible for 40K free night certificates. This list that Greg has compiled is heavy on Kimpton properties that sometimes fit the bill. I know I'm in the minority on this, but Kimpton just doesn't excite me. I may more seriously consider a trip out to Maine to revisit Acadia National Park and see if I can use my certificates there since it is among many other good uses in thidr post
Of course, while just about any property could be available for 40K points, the trick is finding those 40K nights. Greg wrote a post and made a video to show you the easy way to do just that. If you're sitting on certificates from an IHG credit card or a promotion.
Programs like Amex Fine Hotels & Resorts, Chase Luxury Hotel Collection, Visa Infinite Hotels, Hyatt Prive, Marriott STARS, and Hilton Impresario can be excellent ways to pick up elite-like benefits on paid stays. In most cases, you'll even earn hotel points / elite credit on top of extra benefits like a $100 property credit and free breakfast for two. Don't sleep on these programs as most of them require nothing more than being in touch with a travel advisor. Easily get elite treatment without the loyalty required.
Big rewards with little spend: whether you're on a budget or just don't want to commit much spend to a new welcome offer, this post has the best bonuses available without much spend. From 60,000 miles with a single purchase to cards that you pick up for benefits instead of a bonus, here are the best offers for those looking for low spending requirements.
Tasked with booking our GUC trip, I had to figure out how to search for KLM upgrade space. I have to admit that I have become significantly more impressed by the value of Delta's Global Upgrade Certificates now that I've had the experience of finding eligible flights and upgrading economy tickets to business class. Here's how to find space.
I recently wrote about some of the benefits of FoundersCard that seemed most useful to me. Unless you are a near-weekly flyer committed to flying United without any companions or someone who typically pays for international premium economy or business class a few times each year, you probably aren't going to save enough here to make much of a dent in the cost of membership. Worse yet, you can't pay for your discounted flights with travel vouchers or Travel Bank credits, which just isn't very practical at a time when most of us are sitting on a mountain of credits ticking ever-closer to expiration.
If you had a Hilton free night certificate issued prior to May 1, 2020 that was scheduled to expire on 8/31/21, there is good news: your certificate is now extended through the end of this year. I wish they would make these extensions more uniform, but at this point this is probably as good as we can expect.
We talked about Hilton's breakfast devaluation on this week's podcast, but it was also a topic that people brought up during our Live broadcast earlier this week. Watch us answer whether Hilton Gold is dead to us (spoiler alert: it isn't), credit cards, elite perks and more from this week's Youtube Live.
---
That's it for this week at Frequent Miler. Don't forget  this week's last chance deals.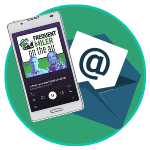 Want to learn more about miles and points?
Subscribe to email updates
 or check out 
our podcast
 on your favorite podcast platform.