This week we posted analyses of the newest huge credit card offers and predicted what will come next. Also, because of intense interest in Hyatt mattress runs, we posted a mattress running Q&A.  And I tackled the too-good-to-be-true X1 card: is there a way they can fulfill their promises?
On our show, in addition to our usual segments (Giant Mailbag, What Crazy Thing Did Citi Do This Week?), we discussed mattress running Marriott and the brightening credit card space: lots of good news and our best guesses of what changes we'll see soon…  Watch Frequent Miler on the Air, here:
Subscribe to our podcast

We publish Frequent Miler on the Air each week in both video form (above) and as an audio podcast.  People love listening to the podcast while driving, working-out, etc.  Please check it out and subscribe (if we get enough people to subscribe, we might be able to earn some income from this someday. So far, the podcast is just a labor of love).
Our podcast is available on all popular podcast platforms, including:
You can also listen here in the browser:

This week at Frequent Miler
Credit Card Bonuses
Chase has resumed approving business card applications.  That's great news!  Chase business cards consistently rank near the top of our Best of the Best Credit Card Offers list.  Plus, I've often argued that the fee-free Chase Ink Business Cash is one of the few cards that all point collectors should have.  It's awesome that it's now possible to get it again!
Capital One is out with a new 100K offer for their Venture Rewards card.  That sounds exciting, but when I compared it to the Sapphire Preferred 80K offer I found that the Sapphire Preferred comes out on top… for most people.  See: Venture 100K vs Sapphire 80K. Which is better?
I also attempted to address the question of whether or not its worth waiting for an even better offer for the Sapphire Reserve card.  See: Chase Sapphire Reserve 100K Offer – Will it return?
And finally, I realized that it was time to refresh my credit card planning posts.  If you're new to credit card bonus hunting, but you're ready to go big, where should you start?  My recommendations are here: Beginner credit card plan: over 500K points in 12 to 15 months
Hyatt Mattress Running
Following last week's posts regarding mattress running Hyatt to earn top tier status, there was a lot of interest and many questions.  I did my best to answer the questions here: Hyatt Mattress Run Q&A
X1 Card: Too Good To Be True
I almost wrote a post about why I was confident that the X1 card was doomed to fail.  Instead, I got creative.  Here's how they might just pull it off: X1 Card: Too good to be true. Here's how they'll do it.
Updated resources
The deal of the week
I was bummed that I didn't find this offer on any of my Amex cards.  It's worth up to 40% off!  Amazing Delta Amex Offer: Spend $300+ & Get $120 Back (Highly Targeted)
More noteworthy deals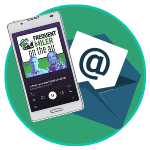 Want to learn more about miles and points?
Subscribe to email updates
 or check out 
our podcast
 on your favorite podcast platform.