The X1 Card doesn't yet exist except as a start-up marketing concept.  They advertise that you can earn up to 4X rewards on all spend with no annual fee.  Earning 4X requires referring others.  Earning 3X requires only $15K spend per year.  Points are worth "at least" 1 cent each.  While it's not available yet, you can "unbox yours" by "winter 2020".
If you detect a bit of cynicism in the above paragraph then you're on the ball.  Well done.  We've been here before with a too-good-to-be-true fee-free 3% everywhere startup credit card.  Remember Zerocard which was just a few months from release in late 2016?  They finally launched the card two years later (November, 2018).  Then, in March 2020, they shut it down.
I thought I'd write about why this card will surely follow the same path as Zerocard.  That's no fun, though, is it?  Who wants to read a cynical curmudgeon's post?  Not me.  Instead, I decided to get creative.  Let's look at how the X1 team will succeed…
Overview
Here's what we know about the X1 Card from their website and from Charlie at Running With Miles (who spoke with X1's CEO):
Heavy metal: 17g "Pure Stainless Steel"
Annual Fee: $0
Late Fee: $0
Foreign Transaction Fees: $0
Virtual card numbers:

"End free trials automatically with auto-expiring virtual cards"
"Cancel subscription payments in one click"
"Spend anonymously without disclosing your personal information"

Higher credit limits: Credit limits based on both current and future income (not just current income). "X1 Card offers credit limits up to 5X higher than traditional cards. Higher limits mean you can spend the same amount with lower utilization, which can boost your credit score…  Assumes an average credit limit of $4,479 granted to Generation Z, which is calculated by dividing their average total credit limit of $8,062 (source) by their average number of credit cards (1.8) (source). Actual credit limits subject to credit approval and underwriting."
Rewards
In general, the X1 earns 2 points per dollar if you spend less than $15K per year or 3 points per dollar if you spend $15K or more.  It appears that the 3X rewards will apply retroactively once you reach the $15K threshold because the website states "When you spend $15,000+ in a year, earn 3X points on every dollar spent that entire year."  In other words, the first $15K should somehow earn 3X as well.  I can't find any info about whether "year" is defined as calendar year, membership year, or rolling year.  My assumption is calendar year, but we'll see.
There are two ways to earn 4X rewards:
Upon startup: If you join the waiting list using a friend referral, you'll earn "4x points on every dollar spent for the first 30 days."
Ongoing: For every friend you refer, you get 30 days of 4X earnings.  It's unclear when the clock starts on this.  Is it immediately after your friend is approved?  Once they activate the card?  What if you are already earning 4X and another friend you referred is approved?  Does the clock on 4X automatically start at the end of the current 4X period?
What are points worth?
The X1 website makes it clear that points are worth "at least" 1 cent each.  Running With Miles, meanwhile, was told that value will go "up to 2 cents per point." 
It appears that you can redeem points only for certain brands:
I believe that rewards will be in the form of gift cards.  Take a look at the image below from the X1 website.  The heading says "use points to pay for purchases in one click."  And each example shows a round number.  You can pay 15K points for a $150 Apple purchase.  You can pay 20K points for a $200 Airbnb purchase.  You can pay 35K points for a $350 Delta purchase.
Based on the above image, I've decided (without any proof), that X1 rewards will work like this (sorted with my most confident guesses on top):
You can redeem points for gift cards from select merchants
If they offer an awards with more than a penny a point value, it will be for low value gift cards like Restaurants.com, Spa Finder, etc.
Gift card values will be fixed.  You won't be able to choose a custom value.
Gift card barcodes, codes, and PINs will be available immediately in-app (that's how they can get away with saying that you can pay for purchases with one click).
Gift card fixed values will vary by merchant (e.g. the example suggests that you can get a $350 Delta gift card, or a $200 Airbnb gift card, or a $150 Apple gift card)
Redemptions start at 10,000 points ($100 gift card value)
How X1 will succeed
The credit card industry in the United States has established 2% cash back as the highest rewards a card issuer can sustain with a fee-free card.  There are exceptions, but each involves a "but".  For example, you can earn up to 2.62% back with the fee-free Bank of America Travel Rewards card, but only if you have $100K+ invested with Bank of America, Merrill Edge, and/or Merrill Lynch.  And you can earn 2X Membership Rewards points for all spend with the Blue Business Plus card, but that's limited to $50K per year in spend.  Plus, you need to know what you're doing to get better than 1 cent per point value from Membership Rewards (details here).
So, if 2% is the most an issuer can successfully offer for all spend, how can X1 succeed when offering some cardholders 3X or even 4X?  Here's how…
How X1 will succeed with 4X rewards
Ironically, this is easier to explain than 3X.  X1's strategy here is simple.  X1's entire marketing budget (or at least the vast majority of it) will go into paying 4X rewards.  4X rewards are offered only when signing up new through a referral or when referring others.  X1 is counting on its own cardholders to do the marketing for them.  Other issuers pay tremendous amounts to acquire customers.  They pay for advertising, they pay commissions to publishers, and they pay customers in the form of signup bonuses.  X1 won't do any of that.  Instead, they'll offer 4X for referrals.  If/when certain cardholders abuse the system, they can always cut them off, block certain purchases from earning rewards, or lower their credit limits.
How X1 will succeed with 3X rewards
Not all cardholders will earn 3X rewards, but I think it is a safe bet that many will spend $15K per year to qualify.  Here's how X1 can succeed with offering 3X rewards:
Rewards cost X1 less than face value: By providing rewards in the form of merchant gift cards, these rewards will cost X1 significantly less than face value.  Many stores and online merchants sell 3rd party gift cards because they're profitable.  Suppose there's an average 30% margin on the gift cards that X1 makes available.  In that case, 3X rewards will cost X1 2.1 cents per dollar.  That's very close to the aforementioned sustainable 2% rewards rate.  If there's an average 20% margin on gift cards, then 3X rewards will cost X1 2.4 cents per dollar.  That's definitely much harder to sustain, but it's at least conceivable that they can support it when combined with the following considerations…
Rewards will go unspent (breakage): By providing gift cards only for set values (and with high minimum values), X1 ensures that customers won't easily spend down their rewards.  Suppose, for example, that you have 69,000 X1 points and you want to use them to buy a Delta ticket that costs around $620.  And further suppose that the only Delta option X1 offers is to redeem 35,000 points for a $350 Delta gift card.  In that case, you will only be able to use 35,000 of your 69,000 points towards your Delta flight.  You'll have to pay the other $270 out of pocket, and you'll be left with 34,000 X1 points unspent.
Some customers will earn 2X rewards: Even though I suspect that many cardholders will earn 3X, I'm sure that a significant percentage will earn 2X because they'll spend less than $15K per year on the card.  For these customers, rewards will cost X1 much less than 2 cents per dollar.  Therefore, these customers will help X1 average out to 2% or less in rewards costs.
How to get the card
In exactly the same way that Zerocard did this several years ago, X1 is generating buzz by having people sign up for a waiting list to get their card.  Once you sign up you'll see your position on the waiting list.  You'll then be able to move up your position by giving X1 some personal information (What school did you attend? Who is your most recent employer?).  And you can move up further by inviting friends.  Friends benefit by getting 4X rewards on their first 30 days with the card.
If you're interested in joining the waiting list and securing a month of 4X rewards, you can use my referal:
Click here for my "invite a friend" link (Note: I don't earn anything from this other than moving up the waitlist a bit)
Click "Request an Invite" and then enter your name, email, and annual income to join the list.
Please don't post referrals in the comments.  I want the comments to be purely a discussion about the X1 card.  If you want to post referrals, it appears that Running With Miles (where I first learned about X1) is allowing them in his comment section.
Bottom line
I started out skeptical that the X1 card would succeed, but in this post I convinced myself that it's at least possible that it can.
Overall, I find the idea of the card compelling.  A single fee-free card that earns 3% to 4% everywhere (assuming one spends at least $15K per year) is exciting even if rewards are as limited as I speculated above.  And the idea of ending free trials automatically with auto-expiring virtual cards is genius.  You'll never be charged again when you forget to cancel in time.  I can't imagine that subscription services will be happy with X1 about this, but I'm also not sure they'll have any recourse.
Will I sign up?  Maybe, but primarily because I write this blog for a living and I like to get first-hand experience with cool new rewards toys.  In general, I prefer to continue to earn 2.62% cash back for my "everywhere else" spend (with my Premium Rewards card) than 3% back in gift cards.  As a blogger, though, it should be easy to get 4X through referrals.  If so, I probably would go with the X1 for my otherwise unbonused spend.  A lot of my spend, though, will continue to go on cards that earn 3X to 5X in transferable points currencies for certain categories of spend.  The idea of earning gift cards is not nearly as exciting to me as earning travel rewards that can be used for first class flights and luxury accommodations.
See also: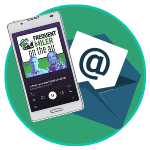 Want to learn more about miles and points?
Subscribe to email updates
 or check out 
our podcast
 on your favorite podcast platform.