On Sunday, I signed up for the Alaska status match designed for disgruntled Delta elites.  That should give me Alaska MVP Gold 75K status for 90 days and then once I sign up for an Alaska credit card (before the end of the year!) I should get bumped up to top-tier MVP Gold 100K through 2024.  No, I don't fly Alaska often, but this status can be handy when flying other OneWorld carriers like American Airlines and British Airways.  And maybe I'll use the new status to fly Alaska more often.  It's past time I've visited Tim in Seattle.  And maybe we can organize an FM to Go…
The first major rift in my relationship with Delta came in early 2022 when Delta devalued Global Upgrade certificates.  And it wasn't even really the new rules that irked as much as the strikingly awful implementation of those new rules.  In 2022, each time I tried to use Global Upgrade certificates I found myself unable to check into flights and literally spent many hours on the phone with Delta just to get checked in… every single time.  The result was sometimes I got upgraded to Delta One and sometimes not (even when there were many Delta One seats available when I first tried to check in).  It was infuriating.  Global Upgrade certificates are supposed to be a thank-you gift for reach topping tier status, but instead they became a curse.
As a result of the Global Upgrade fiasco I decided to give up on chasing Diamond status. But, thanks to Delta rolling over MQMs each year of the pandemic, I had built up enough MQMs to keep near-top-tier Platinum status for many many years simply by earning an MQD waiver with $25K annual spend on Delta Platinum or Delta Reserve credit cards.  Good enough!
Then Delta announced their 2024 changes (see: Delta's 2024 elite program — it ain't pretty).  My plan for keeping Platinum elite status long-term was kaput.  All of my hundreds of thousands of rolled over MQMs would at best give me one more year of Platinum status.  Yowch!
With the new program, the requirements for achieving high level elite status are just too high.  I'm not going to play that game anymore.  And you know what?  It's a good feeling!  No more spending $25K per year on Delta cards!  The opportunity cost of spending on Delta credit cards is just too high.  I can be earning 2x transferable points for all my spend (with my Double Cash card, for example), or I can earn 2.62% cash back with my Bank of America Premium Rewards card with Platinum Honors BOA status (see this post for details).  Or, I can meet the spend requirements on new credit cards and earn much, much more!  Instead of earning 25K Delta SkyMiles and a no-longer-existing MQD Waiver with $25K spend, I'll earn 50,000 transferable points, or over $650 cash back, or multiple welcome bonuses worth thousands of dollars.
In the new Delta-non-elite world, when I book flights where I care about being in comfortable seats, I'll use the more lucrative rewards I'll be earning to book premium cabin awards or to pay cash for premium seats.  And I'll book with whichever airline has the right combination of schedule and price for my needs.  Yes, since I live by a Delta hub (Detroit), I'm sure I'll still fly Delta often.  Compared to other domestic options, I still prefer flying Delta.  I just don't need to be top-tier elite to do so.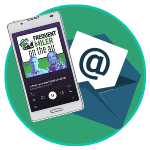 Want to learn more about miles and points?
Subscribe to email updates
 or check out 
our podcast
 on your favorite podcast platform.