Frequent Miler's tagline is "earn miles without flying."  Our mission, at a very high level, is to show you how to earn points and miles (and cash back) without traveling so that you can then use those rewards to travel (later!) for free.  During these days of Coronavirus lockdowns, some of the usual tricks (which may have required visiting a store, for example) are not practical.  That said, there are still many ways to earn miles from home.  The idea is to build up rewards now so that we can enjoy using them later.
Here are my top recommendations…
Credit card bonuses

Banks are so eager to get your business that they'll pay you in the form of cash back, points, or miles to sign up for their credit cards.  A typical offer is for 50,000 points or $500 for signing up and meeting spend requirements.
What's the catch?  It's not what you may think.  Signing up for numerous credit cards does not usually hurt your credit score.  In fact, it usually helps your score by making more credit available to you.  That said, there is a catch… or three…
Credit card welcome bonuses usually require high minimum spend. For example, you may need to spend $4,000 in 3 months to earn the bonus.  Fortunately there are easy ways to accomplish this from home even if you don't have $4,000 in credit card payable expenses.  Details can be found here: 7 ways to increase credit card spend from home.
Annual fees add up.  Sometimes card issuers waive the first year annual fee.  But even when they don't, the value of most welcome bonuses usually far exceed the first year annual fee.  The key is to be smart and watch for the second year annual fee to appear.  At that point, call to product change to a fee-free card or cancel altogether.
Credit mismanagement ruins everything. We recommend always paying your credit card bill in-full every month.  If you don't do so, interest fees will pile up and quickly wipe out the value of any rewards you've earned.  Worse, if you don't pay at least the minimum required each month, you'll incur more fees and severely damage your credit score.
Learn more:
Start Here: The basics of earning rewards through credit card bonuses
Best credit card offers: Find the best current credit card offers in the United States.  The offer you get directly from the bank or travel provider or web search is often not the best offer available.  You can find the best publicly available offers here.
Credit card refer-a-friend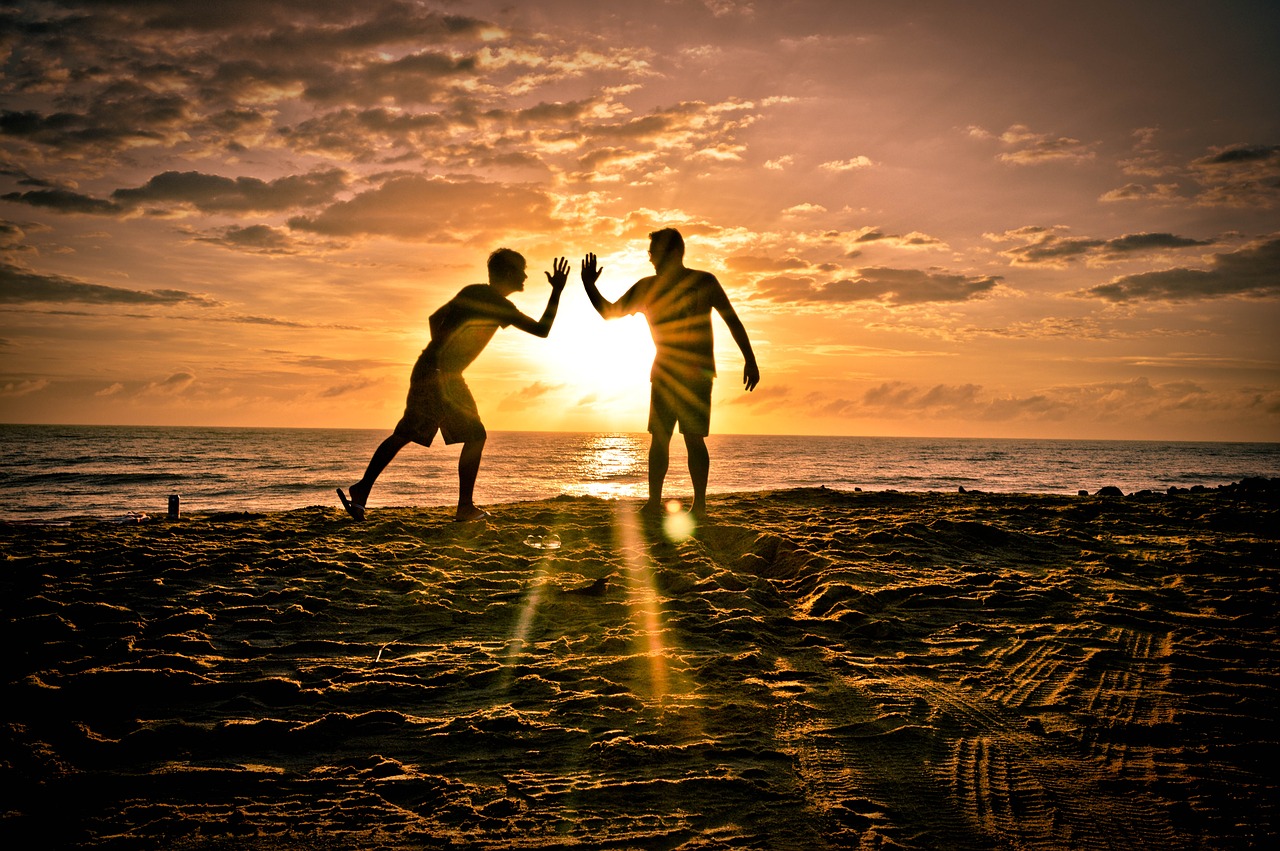 Another great way to earn miles, points, and cash back is by referring friends to sign up for credit cards that you already have.  Referral bonuses tend to range from 5,000 to 20,000 points depending upon the card and the current referral promotion.

Credit Card Retention Offers
When your credit card annual fee is due, call the credit card issuer to let them know that you want to cancel the card. Often you'll be transferred to a retention specialist who will offer points or cash back to try to keep you.  Make sure to repeatedly ask "are there any other offers?"  You may be surprised at how good some of the retention offers can be, but they typically won't mention those amazing offers right off the bat.
In case you end up actually cancelling your card, be prepared. Please review our checklist for cancelling credit cards.
Caution: Some automated systems will close your account rather than transferring you to a retention specialist.  Make sure you are speaking with a person before mentioning that you'd like to cancel.
Bank account interest
If you have money sitting around in a very low interest account, you may find it more rewarding to earn American Airlines miles instead.  Bask Bank offers 1 American Airlines mile per dollar saved per year.  And with a large enough balance, it's possible to earn up to 1.4 miles per dollar.  Full details can be found here.
5X targeted spend
Despite the Coronavirus, chances are good that you're still spending money on groceries, food delivery, cable TV, internet, and cell phone services.  With the right credit cards, you can earn up to 5 points per dollar on all of this spend.
The Chase Ink Cash card offers 5X super-valuable Ultimate Rewards points per dollar spent at office supply stores and for all phone, internet, and TV service spend on up to $25,000 in total purchases in 5X categories annually.  Personally I have my phone, cable, and internet bills set to autopay from my Ink Cash card so that I automatically earn 5X every month.  It doesn't get easier than that.
Please see our Chase Ink Cash Complete Guide for everything you need to know about this card.
The Chase Freedom card offers 5X super-valuable Ultimate Rewards points per dollar spent in different categories every 3 months, up to $1500 spend per quarter.  As I write this, the Freedom card is offering 5X at grocery stores and select streaming services such as Netflix, Disney+, Hulu, etc.
Special Note: If you have a Chase Sapphire Preferred or Sapphire Reserve card sitting around collecting dust consider calling to product change to a Freedom card in order to take advantage of the quarterly bonuses.  You should be able to change back later when you're ready to use the card again for travel and dining.  If you already have a Freedom card, this is a way to get a second one if you would like to be able to earn 5X on more than $1,500 spend per quarter.
Other 4X and 5X opportunities include:
5X everywhere spend
Using some of the same cards described in the previous section, it is often possible to indirectly earn 5X rewards for nearly all spend.  The trick is to earn 5X buying gift cards and then to use those gift cards for what you really want.  Here's how:
The Chase Ink Cash card offers 5X super-valuable Ultimate Rewards points per dollar spent at office supply stores and for all phone, internet, and TV service spend on up to $25,000 in total purchases in 5X categories annually. The trick is to use it online at an office supply store in order to buy gift cards.  Staples.com sells a large number of merchant gift cards online.  When you pay for these gift cards with your Chase Ink Cash card, you'll earn 5X rewards since Staples is an office supply store.  You can even buy Visa gift cards online from Staples.com.  These can be used for nearly any purchases in the United States.  And sometimes it is possible to stack deals to reduce or eliminate the Visa gift card activation fees (see this recent deal, for example).
Use a card offering fantastic grocery store rewards to buy gift cards at Giant Eagle.  Giant Eagle offers many different merchant gift cards for sale including some that are available for email delivery.  For example, lets say you know you're going to order food through GrubHub.  You can first use a card that offers great rewards at grocery stores to buy a GrubHub e-gift card from Giant Eagle.  Then, use that gift card to order from GrubHub.
For those who continue to shop in-person at grocery stores, you're likely to find a very large collection of gift cards in-store.  These may include Visa and Mastercard gift cards loadable up to $500 with a $5.95 activation fee.  If you load the full $500, then the activation fee is just 1.2% of the total so you'll still come out well ahead if you earn 4% or more buying these cards with your credit card.
Great options for grocery store spend include:
Chase Freedom: 5X at grocery stores from April to June 2020 on up to $1,500 spend.
Amex Gold Card: 4X at US Supermarkets (up to $25K in purchases, then 1x) and 4x at restaurants worldwide.
Amex Blue Cash Preferred: 6% cash back at US Supermarkets up to $6,000 per year in purchases (then 1%)
Shopping portals
One of the easiest things you can do to earn more points and miles is to start with an online shopping portal when you shop online.  Portals are available for all major airline programs and a number of bank points programs (Chase Ultimate Rewards, for example, offers Shop with Chase).
Portals work like this:
You log into a portal that offers bonus miles, points, or cash back.
Within the portal website, you click through to the store where you want to shop.
You then make your purchase directly with the online store as if you had browsed directly to them.
After you make your purchase, the store reports the transaction to the portal, and at some point in the future (it can take days or months, depending on the portal) you get paid in the form of bonus points or miles, or cash back.
Use CashBackMonitor to find the best rewards portal for the merchant you want to shop with.  For tips on using portals to the extreme, please see: Extreme Stacking.
Card linked bonuses

Beyond shopping portals, there are many opportunities to earn extra rewards for purchases that you make everyday.  For example, Amex, Bank of America, and Chase (to name a few banks) provide shopping offers that cardmembers need to activate in order to take advantage of them.
In addition to bank sponsored card linked offers, there are many other apps and services that you can sign up for that will reward you for spend at certain merchants.  Doctor of Credit has a fantastic guide here.
Many card linked offers are for cash back rather than miles or points, but there are exceptions.  For example, Amex Offers earning points are sometimes available for their Membership Rewards cards.  And a number of airlines have programs to earn extra miles automatically when dining at certain restaurants and/or shopping at certain stores.  The Rakuten portal also has some card linked offers.  And if you have an Amex card with Membership Rewards, you can choose to earn points rather than cash back from Rakuten.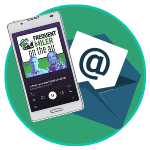 Want to learn more about miles and points?
Subscribe to email updates
 or check out 
our podcast
 on your favorite podcast platform.