A couple of weeks ago I reported that the writing was on the wall for two great Citibank signup offers: the Citi Prestige 50K offer and the Citi AT&T Access More free phone offer (See: Two great Citi offers may soon be gone. What to do?).  I was right about the AT&T offer.  The last known link to that offer disappeared last week (congrats to those who got in on it before it disappeared!).  The Prestige card offer, though, did not completely die.  Instead, the public offer was lowered to 40K points after $4K spend.  Plus, we learned of a number of big changes with the card that will become effective late July 2017.
Citi Prestige, What will change?
A number of big changes were revealed by the Travel Hacking 101 Facebook Group.  As of July 27th July 23rd 2017, we can expect the following changes:
No American Airlines Admirals Club access
No free golf
ThankYou points will no longer be worth up to 1.6 cents each towards airfare.  All airfare redemptions will be at 1.25 cents value.
The 4th Night Free benefit (details here) will no longer be based on the 4th night's rate.  Instead, it will be based on the average nightly rate, not including taxes.
For American Airlines flyers, these changes are pretty bad.  Currently, the card makes ThankYou points much more valuable when used for AA flights (1.6 cents per point) and it makes flying AA more comfortable thanks to the Admirals Club access.  And, of course, golfers will lament the loss of 3 free rounds of golf (or, up to 18 rounds of golf in Asia).
The changes to the 4th Night Free benefit are arguably less drastic.  I hate that they're excluding taxes from the calculation since taxes can sometimes be a significant part of a hotel bill.  And, the move away from refunding the actual 4th night's rate will make it more difficult to get outsized value from this benefit.  Currently, it is possible (but difficult) to find hotel stays in which the 4th night is drastically more expensive than the first 3 nights (see this post for examples).  In those cases, the Prestige card's 4th Night Free benefit is far more valuable than a 25% rebate.  On the other hand, in many real-world situations, the 4th night isn't more expensive than average, so this change will be somewhat neutral (other than the tax thing that I already mentioned).  And, there are situations where the new approach will be much better.  For example, it is fairly common for hotels to run their own 4th Night Free promotions.  With the current approach, there's no point in using the Prestige card for such a stay.  As of July 23rd 2017, though, a 4th Night Free hotel promotion could stack with the Citi Prestige 4th Night Free benefit to give you a total of 43.75% off.
The not quite dead Prestige 50K offer
At the time of this writing, there is still an active link to the old offer: 50,000 points after $3K spend.  This offer will almost certainly disappear very soon.   Then we'll be left with the lesser 40K points after $4K spend offer.  And, if history is a guide, even the 40K point offer may disappear.  After all, we saw the same pattern with the Citi Premier card: the 50K offer dropped to 40K then later disappeared altogether.
My advice: sign up for the Prestige card ASAP.  Keep in mind Citi's application rules (found here).  For example, if you recently signed up for a Citi card, make sure 8 days have gone by before signing up for a new one.
The $450 / $350 annual fee
If you signup online for the Prestige card, the default annual fee (which is not waived the first year) is $450.  If you are a CitiGold customer, they'll charge you just $350.  Or, if you signup in-branch, you'll be charged only $350 (but then you won't be able to get in on the existing 50K offer).
Either way, is it really worth it?
Prestige Card Key Benefits
There's no question that the Prestige card is pricey, but it does come with a number of excellent benefits:
$250 air travel credit (including airfare) per calendar year
American Airlines Admirals Club access (through July 22 2017)
Priority Pass Select airport lounge membership which includes the ability to bring guests in for free (that makes it better than the Priority Pass Select membership which comes with the Amex Platinum card)
Free golf (through July 22 2017)
4th Night Free Hotel benefit (details here)
$100 Global Entry application fee credit
ThankYou points 1.6 cents each towards AA airfare; and 1.33 cents each towards all other airfare.  (Changing to 1.25 cents as of July 23 2017)
Earn 3X points for airfare, hotels, and travel agencies; 2X for dining and entertainment
If you regularly pay for airfare, the $250 air travel credit alone can effectively reduce the annual fee by that same amount.  For example, if your annual fee is $350, then the effective annual fee would be only $100.  As long as you value the card's other perks, that's a great deal.
How to secure up to $1300 in flights for $450
If you signup now for the still-available 50,000 point offer, then in your first 12 months of card membership, you can use the $250 airline fee credit twice, and get up to $800 in airfare from your 50,000 ThankYou points.  Here's how:
Sign up for the Prestige 50K offer (found here)
Meet the offer's minimum spend requirements in order to earn 50,000 bonus points: Spend $3,000 in 3 months.
Use the card to purchase $250 or more in airfare this year.  $250 should be automatically reimbursed to your credit card account.
Use the card to purchase $250 or more in airfare next year.  Again, $250 should be automatically reimbursed to your credit card account.
Log into your ThankYou Rewards account to purchase airfare with your ThankYou points.  50,000 points will get you $800 in American Airlines airfare, or $665 in airfare with other carriers.
What to do when the annual fee renews
After a year of enjoying the Prestige card's benefits, call to say that you want to cancel the card (make sure you're speaking with a human first – the automated system may actually close your account).  You should then be transferred to a retention specialist who can see if your account is authorized for any good retention offers.
The timing is great for this.  With AA Admirals Club access and other key benefits going away a year from now, I expect that Citi will be more aggressive than usual with their retention offers at that time.
If you get a valuable offer, consider keeping the card for another year (and then make sure to use your $250 in airfare credit in 2018!).  If not, consider downgrading the card to a no-fee ThankYou Preferred card so that you won't lose any remaining ThankYou points.  See: Cancelling your Prestige or Premier card? Here's how to keep your ThankYou points alive.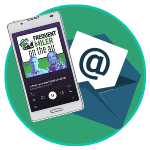 Want to learn more about miles and points?
Subscribe to email updates
 or check out 
our podcast
 on your favorite podcast platform.