Last week Amex unveiled their new lineup of Hilton credit cards with the following welcome offers:
Good offers, but not amazing
Three 100K offers sounds impressive, but keep in mind that the median redemption value of Hilton points is only .45 cents per point at the time of this writing [see: Reasonable Redemption Values (RRVs)].  If you get similar value, then 100K points will get you $450 in hotel stays.  That's good for a welcome offer, but not great.
Due to the low value of Hilton points compared to many other reward currencies, plus the fact that annual fees are not waived the first year, none of these Hilton cards currently appear in the top 25 of our automated Top 10+ list which is sorted by estimated first year value.
The fact that many other offers have better estimated first year value does not mean that it's a bad idea to apply for these cards.  Most of us are not limited to just one welcome offer altogether, so it makes sense to look at all offers the provide substantial value.  Plus, your expected travel patterns may make these offers more or less valuable than our estimates.  For example, if you know that you'll have opportunity to stay at a number of Hilton properties in the coming year, then the elite status alone that you get from these cards may make them more valuable to you.  Elite status benefits are not included in our estimates of first year value.  And, of course, depending upon your situation, the card's benefits may be worth paying for regardless of the it's first year value.
Are you eligible for the bonus?
Amex infamously has a once in a lifetime bonus rule.  Each application states: "Welcome bonus offer not available to applicants who have or have had this product."  So, if you've had Amex Hilton cards before, you need to be careful…
The 5 Credit Card Rule
Amex limits cardholders to having 5 primary account credit cards.  Charge cards (most of Amex Platinum and Gold cards are charge cards) are not counted towards that limit.  And authorized user cards are not counted.  All of the Hilton cards are credit cards.  So if you currently have 5 or more credit cards, you won't be approved for a new one.  You'll have to close cards first to make sure that you have 4 or fewer Amex credit cards.
Wondering which cards are credit cards vs charge cards?  This page has the answer.
Are the offers as good as they'll get?
A major thing to keep in mind before applying for an Amex card is to guess whether or not the current offer is the best that will be available.  After all, unless you get targeted with an offer that doesn't have the lifetime exclusion language, you only get one chance at a bonus with these cards.
Here are my guesses as to the likelihood of better offers within the next year or so for each card:
Other factors to consider
One major consideration is how likely you are to get good value this year from the card's welcome offer and perks.  For example, if you have a trip coming up where you know that Gold status would be valuable (for free breakfast, for example), it would be worth applying for the Ascend or Business card in advance so that you'll get that benefit in time for your trip.
Similarly, if you know that you'll be staying at a Hilton resort, it would probably make sense to apply for the Aspire card in order to make use of the card's $250 in resort credits.
Another question is whether you are trying to get or stay under 5/24 in preparation for future Chase card signups.  If so, the business card won't add to your 5/24 status, but the other cards will.
Chase's 5/24 Rule: With most Chase credit cards, Chase will not approve your application if you have opened 5 or more cards with any bank in the past 24 months.

To determine your 5/24 status, see: 3 Easy Ways to Count Your 5/24 Status. The easiest option is to track all of your cards for free with Travel Freely.
Finally, if you've never had the no-fee card before, but you have plans to downgrade from the Ascend to the no-fee card, you should consider applying up new for the no-fee card instead.  This way you'll get a bonus, albeit a small 50K bonus, rather than none at all.
Bottom Line
Assuming you are eligible for these offers (see the relevant sections above), here's my advice for whether or not yofu should apply for each: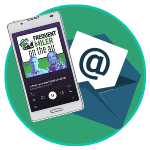 Want to learn more about miles and points?
Subscribe to email updates
 or check out 
our podcast
 on your favorite podcast platform.