Recently I posted news about big changes coming to the Citi Prestige card as of January 2019: Citi Prestige to add 5X dining & airfare; limit 4th Night Free. In response, some readers asked if this marked the end for the Chase Sapphire Reserve. Others asked whether Chase will respond by increasing the Sapphire Reserve's category bonuses. After all, while the Sapphire Reserve offers "only" 3X for dining and travel, the new Prestige card will offer 5X for dining and certain travel (airfare & most travel agencies).
My quick answer: No, I don't think Chase has much to fear.
The following table shows Sapphire Reserve & new Citi Prestige fees & benefits side by side. The Prestige card isn't currently available for new cardholders, but it is expected to re-launch in January 2019. See my earlier post for details about when each Prestige feature changes to the new structure.
Chase Sapphire Reserve
New Citi Prestige
Annual Fee
$450 $550 (as of Jan 2020)
$495 ($350 with CitiGold Checking)
Travel Credit
$300 per year
$250 per year
Net Cost After Travel Credits
$150
$245 (or $100 with CitiGold Checking)
Authorized User Fee
$75
$50
Bonus Categories
3X travel & dining
5X airfare, dining, and most travel agencies
3X hotels and cruise lines

Point Value
1 cent per point for cash
1.5 cents per point for travel booked through Ultimate Rewards
1 cent per point for cash
(1.25 cents per point for travel booked through the Citi ThankYou portal with the Citi Premier card)
4th Night Free Benefit
N/A
Twice per calendar year: Book 4 hotel nights for the price of 3 (details here).
Cell Phone Protection
N/A
Covers damage & theft
Lounge Access
Priority Pass Select with 2 guests
Priority Pass Select with 2 guests or immediate family, plus Citi Proprietary Lounges (last I heard there were 4 of these)
Global Entry Fee Credit
$100
$100
Travel Insurance
Best in-class
Almost as good as Sapphire Reserve (details here)
Missed Event Ticket Protection
N/A
Reimburses up to $500 per ticket ($5K per year) if "the unexpected keeps you from using tickets"
Price protection
N/A
Covers price drop within 60 days up to $200 per claim, $1K per year
6 reasons the Prestige is not a Sapphire Reserve killer
Annual Fee: As of January 2020, the Sapphire Reserve's newly increased annual fee of $550 is higher than the Prestige's $495. Those who are grandfathered into the $350 annual fee will obviously do better with the Prestige (price-wise) — though that is expected to end at next annual fee, with all Prestige cardholders who do not have Citigold paying the $495 fee.
Travel Rebate: The Sapphire Reserve offers $50 more per year than the Prestige ($300 vs. $250).
Travel Point Bonuses: With dining, the Prestige has a clear advantage over the Sapphire Reserve: 5X beats 3X.  With travel, though, things get murky.  Chase defines travel broadly and offers 3X for all of it.  With the Prestige card, you get 5X only for airfare and "most travel agencies."  This latter part requires some explanation: often when you go through a travel agency, you don't pay them at all. Instead, they get a kickback when you pay the hotel, cruise-line, etc.  In those cases, Citi won't know that you went through a travel agency and you won't earn 5X.  With Citi, the only way to be sure to get a good multiple on all travel is with the $95 Premier card which offers 3X for travel & gas.  That's great, but then you've increased complexity and annual fees to get to a better solution than with the Sapphire Reserve.
Point Value: Sapphire Reserve points are worth more than Prestige points (1.5 cents per point towards travel vs. 1 cent per point). Even if you pair the Prestige card with the Citi Premier card, the best you can get is 1.25 cents value towards travel.
Transfer Partners: Both programs offer the ability to transfer points to airline miles & hotel programs, but Chase's partners are arguably better for most people.  Examples of easy-to-use transfer partners that Chase has but Citi does not include: Hyatt, United, and Southwest.
Companion Cards: In my mind, this is the number one reason that the Sapphire Reserve is safe.  More on this below…
Companion Cards
With Chase, there are many options for earning Ultimate Rewards points at high multiples, and many of these are fee free.  In each case you can earn points with the fee-free card and move those points to the Sapphire Reserve to get better value:
Citi, meanwhile, offers these companion cards:
At the low end, Chase makes it easy to earn at least 1.5 points per dollar for all spend.  Surprisingly, Citi doesn't offer any ThankYou cards that earn more than 1 point per dollar for non-bonus spend.
At the high end (5X), Chase offers multiple companion cards that make it possible to get 5X rewards when buying gift cards. For example, it is easy to go in-store or online to Staples to buy gift cards to other stores. Since the transactions are processed by Staples, you would get 5 points per dollar when paying with your Ink Business Cash card.  Similarly, the Freedom card often offers 5X at places that sell gift cards: grocery stores, drugstores, gas stations, warehouse stores, etc. By buying gift cards in this way, it's possible to extend 5X earnings far beyond the specific categories supported by these cards.
Bottom Line
Even with the Citi Prestige card's new 5X categories, I believe the Sapphire Reserve is still the better all-around travel card.  Chase's annual fee is lower and its travel rebate is higher.  Chase offers more ways to earn more points and lets you redeem those points for more value.  Taken together, this means that your rebate from spend with Chase is at least 2.25% towards travel: you can earn a minimum of 1.5 points per dollar on all spend (with the Freedom Unlimited or Ink Business Unlimited card) and redeem for 1.5 cents per point with the Sapphire Reserve.  With Citi, your rebate from unbonused spend is just 1%.
So, for those who want to keep things relatively simple and to work within a single rewards scheme, I believe that Chase has the better hand.  Nothing about the new Prestige benefits has led me to change my preferred card combos that I detailed in a recent post: Super credit card combos.
That said, if you're willing to go to the next level of complexity by using cards across multiple rewards programs (see: Super mixed credit card combo), the new Citi Prestige may be just good enough to convince me to replace the Sapphire Reserve with the $95 Chase Ink Business Preferred (which also offers 3X for travel).  Look for more about this topic in a future post…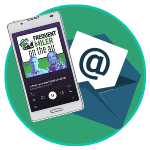 Want to learn more about miles and points?
Subscribe to email updates
 or check out 
our podcast
 on your favorite podcast platform.