Important: Since this post was written, CNB massively devalued this card effective Jan 1 2020.  Many of the specifics in the post below are no longer true.  For details about the changes, see: CNB Crystal Visa Infinite loses valuable perks as of Jan 1 2020.   And for things to think about before cancelling your card, see: Dumping my CNB Crystal Visa Infinite.
---
Would you pay $400 per year for $1,000 in airline gift cards, 48 Gogo wifi passes, 2 Priority Pass Select memberships that offer unlimited guests, and more?  Of course you would.  If you can get your hands on a CNB card, you can get all of that, but it is a big "if".  More below.
CNB Crystal Visa Infinite: How to Get the Card
City National Bank charges $400 per year for the Crystal card, and that includes up to 3 authorized users.  In exchange for that fee, the CNB Crystal Visa Infinite card offers a pretty spectacular mix of high end benefits including up to $1,000 per year in airline fee reimbursements (see the "Perks" section for more).
Further, CNB often offers a pretty attractive signup bonus for the card.  Here's the latest offer:
In my opinion, pretty much anyone who can get the card should get the card.  The problem is that getting the card isn't easy.
While some have had success signing up for the card over email in the past, CNB usually enforces an "in-branch only" rule.  And CNB is hardly everywhere.  Here's the latest branch map that they show on their site (locations.cnb.com)
If you live near one of their branches, or can stop by during a trip, that's probably your best bet.
Apply via Phone?
CNB's website implies that you can apply via phone, so that may be worth a try.  This is from the CNB website regarding applying for the card:
Contact your local City National banker, or call us at (800) 773-7100.
Apply online?
If you are already a CNB client, you can log into your account and apply online.  The CNB website states:
Already a City National client? Click here to log in to City National Online and apply.
You can become a CNB client by signing up online for a checking or savings account, but only if you bank in one or their supported states.  Their website currently lists the following:
City National Bank has office locations in California, Georgia, Minnesota, Nevada, New York, Tennessee and Washington, DC."
The website, though, doesn't ask which state you live in, but rather which state you bank in.  Can you pick one of these to bank in and sign up online even if you don't live in that state?  Maybe.  If you try it, please let us know how it goes.
$100K+ income?
If you get through the hoops required just to be able to apply for the card (as described above), you still might not get approved.  CNB is looking for high net worth customers.  One banker I talked with wouldn't give me a hard and fast rule, but said something like "$100K or more income would be good."  I'm sure people have been approved with lower incomes, but if you earn much less than that, it's probably not worth your time applying.
The hardest credit card application ever
Once you figure out how to apply for the card, you may be in for a shock as to how much info they request for your application.  A few years ago I signed up via email when that path was still available.  Here's the info I had to provide in addition to basic info required in the application form:
Primary Cardholder (i.e. me):
Income Verification (Current) No older than 90 days (paystubs)
Verification of stated assets/liquidity no older than 90 days (statements for anything you listed under assets on the app)
employer
work address
occupation
place of birth
ID photo (I supplied a photo of my passport)
Authorized users:
A copy of primary id (drivers license or passport)
Employer
Occupation
Work address
Mothers maiden name
Place of birth
Home address
Contact phone
SSN
CNB Crystal Visa Infinite Perks:
Why go to all that work to get one of these cards?  The reason is simply that the card's perks far outweigh its $400 annual fee.  Take a look at these highlights:
$250 Airline Incidental Fees Statement Credit (up to $1,000 total): Each year you can get up to $250 of airline fees reimbursed for each CNB Crystal card you have. So, if you have one primary card and three authorized users, you can get up to $1,000 in fees reimbursed each year.  This works with US domestic carriers only. This is intended to be for fees such as ticket change fees, checked bag fees, etc., but many things that aren't supposed to get reimbursed do in-practice.  Readers have reported success with getting reimbursed when buying airline gift cards directly from airlines.  I've had a lot of success with charging Delta award fees to the card, as long as the fees were under $75 or so.  Very small airfare tickets would probably also work.  A reliable trick is to pay for most of a ticket with airline gift cards and the rest directly with the credit card.
Airline Lounge Membership Fee Statement Credit with $50K Spend: Reimburses up to $550 towards an airline lounge membership. Request for reimbursement must be made in the same calendar year in which the charge was recorded. In order to get reimbursed, you must have spent $50K on your CNB card in the current or prior calendar year.  Note that they will not reimburse the part of the lounge membership fee that was already reimbursed by the $250 airline incidental fee credit, so make sure to use up your airline fee credits before purchasing a lounge membership.
3X Earning Rate for gas, grocery, travel, and dining: This is probably the most rewarding uncapped grocery spend card on the market.  Those who manufacture spend at grocery stores should take notice.
Points worth up to 1.25 cents each towards flights: Usually points are worth, at most, 1 cent each for rewards, but when you book flights with points, I find that the value typically ranges from 1.15 to 1.25 cents per point.
Priority Pass with unlimited guests: With your CNB card, you get two full Priority Pass memberships that each allow unlimited guests.  When you have multiple authorized users, the primary cardholder can choose which two cardholders get this benefit.
Gogo Infight Wi-Fi: 12 in-flight passes per year per card.  If you have 3 authorized users, you can load all 48 passes to your Gogo account if you want to, or each cardholder can get 12 of their own.  Each pass only works for one flight segment and they do not work for international flights (for international Gogo passes, you'll want the Amex Business Platinum card).
Visa Infinite Discount Air Benefit: Save $100 on each 2 (or more) person round trip domestic flight purchased through this website.  We reported this feature previously, here: Bet You Didn't Know: A Repeatable Companion Airfare Discount with the CNB Crystal Visa Infinite.
Global Entry Application Fee Statement Credit: $100 per 4 years per cardholder
GroundLink: $30 one-time credit. 15% discount ongoing.
Troon Rewards and Troon Prive' Golf Privileges:. Save on golf tee times, merchandise and instruction. Automatic Silver status with Troon Rewards (or upgrade to next level if you already have status).
Personal Identity Theft Protection: CNB reimburses expenses incurred to restore your identity, up to $15,000. Covered events include theft or unauthorized or illegal use of your name, transaction card account or account number, Social Security number, or any other method of identifying you.
Miscellaneous: Broadway League, Crystal Card Concierge, Crystal Card Experiences, Visa Infinite Luxury Hotel Collection, Visa Infinite Hotel Privileges, Visa Infinite Car Rental Privileges
CNB Crystal Visa Infinite Travel Protections
Unfortunately, CNB's travel protections fall well short of best-in-class protections.  You can find a comparison here: Ultra-Premium Credit Card Travel Insurance.
You must pay for travel in-full with your CNB card for the following travel protections:
Auto Rental Collision Damage Waiver: Primary coverage.  Not available on cars with retail values above $75K.  No benefit is provided in Israel, Jamaica, the Republic of Ireland, or Northern Ireland.
Emergency Evacuation and Transportation: Up to $10K. Secondary coverage.
Hotel Theft Protection: Up to $1,000.  Valid for hotels in the US and Canada only.
Lost Luggage Reimbursement: Up to $5,000.
Travel Accident Insurance: Up to $1M
Trip Cancellation / Interruption: Up to $5,000.
Trip Delay: Up to $500 per ticket for trips delayed 6 hours or more.
Travel and Emergency Assistance Services: You get to talk to someone over the phone for free, but you'll pay for any services they refer you to.
CNB also offers Roadside Dispatch for towing, tire changing, jump starting, lockout service, fuel delivery, and winching, but they charge $59.95 per service call (several other premium cards offer this for free).
CNB Crystal Visa Infinite Purchase Protections
You must pay in-full with your CNB card when purchasing items in order to get the following protections:
60 Day Price Protection: Reimburses difference if price drops. Max $1,000 per item, $4,000 per year.
90 Day Purchase Security: Covers items stolen or damaged.  Max $10K per claim, $50K per year.
90 Day Return Protection: Covers your cost If you are unsatisfied with item and merchant won't accept a return. Max $300 per item, $1,000 per year.
1 Year Extended Warranty: Covers up to original price of item. Max $10K per claim, $50K per cardholder.
Wrap Up
The CNB Crystal Visa Infinite card offers benefits that make the card worth far more than its $400 annual fee.  The airline fee rebate alone (worth up to $1,000 per year) makes the card a keeper even if you never use the card for spend.  And, if you do use the card for spend, you can do really well with its broad range of 3X categories: gas, grocery, travel, and dining.  And, if you use the card for lots of spend ($50K+ per calendar year), you can get reimbursed for airline club membership up to $550.  This can be a terrific perk for those who frequent airports not supported by Priority Pass.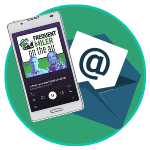 Want to learn more about miles and points?
Subscribe to email updates
 or check out 
our podcast
 on your favorite podcast platform.