UPDATES: Since this post was written, the offer referenced in this has expired. See our Best Offers page for current card information..
The Barclaycard Arrival Plus World Elite MasterCard was already a terrific card, but it has recently become even better.
A new name
To understand why I think the new name is an improvement worth talking about, consider the situation prior to the name change:
Barclaycard offers two versions of the Arrival card.  One, with no annual fee, offers 2 points per dollar for travel and dining (like the Sapphire Preferred card) and the other, with a $89 annual fee, offers 2 points per dollar for all purchases.  Before the recent name change to the latter card, both cards had the same name.  In my blog and in conversations, I would differentiate them by writing/saying things like "the Arrival card (the one that earns 2 points per dollar everywhere)…"  Then, Barclaycard helped this issue a bit by calling the second card "Barclaycard Arrival World MasterCard – Earn 2x on All Purchases".  That was certainly descriptive, but it didn't exactly roll off the tongue… or the keyboard.  I like that we can now refer to the Arrival and the Arrival Plus as separate products.  I know it seems silly to care about a minor name change, but I do.  I like it.
Already one of the best
Allow me to quickly review some of the Arrival Plus' original features:
Earn 2 points per dollar for all purchases
Redeem points for travel related purchases at a value of 1 cent per point
10% rebate for points redeemed for travel (update: the rebate has since been lowered to 5%)
No foreign transaction fees
Free subscription to Tripit Pro (update: this offer has ended, but some people may receive a targeted offer for a free one year subscription. See this post for details.)
The fact that this card earns two points per dollar for all purchases makes it a very good choice for everyday spend.  You can still do better by selectively using cards that earn 3X to 5X at certain merchants, but for non-bonus spend, this card is hard to beat.
You do need to redeem points for travel to get the most out of them.  If you redeem for cash or other prizes your points will be worth only about half a cent each.  At that rate, you'd be much better off with a no fee 1.5% cash back card.  When points are redeemed for travel, though, points are worth 1.1 cents each, thanks to the 10% rebate.  That means that this card earns approximately 2.2% back, towards travel, for all spend (see "What is the Barclay Arrival card's rebate really worth?").
Another nice feature of the card is how points are redeemed for travel.  You do not need to worry about award availability or which airlines or hotels you stay at.  You can book travel in any way you want and simply pay with the Arrival Plus card.  Once the charge shows up on your online statement, you can pay all or part of that expense with points, online (as long as the expense is $25 or more).
The fact that this card has no foreign transaction fees makes it a good choice for international travel.  Those who do not travel often internationally may be better off with the no fee Fidelity Investment Rewards card that earns 2% cash back for all purchases.
As a long time fan of TripIt, I see the free subscription to TripIt pro as a nice to have perk.  The free version of TripIt already did what I needed without hassle, but now with TripIt pro I don't have to click through an ad for TripIt Pro each time I log in.  It's almost worth it for that feature alone
.
Now with Chip & PIN
The Arrival Plus card is, as far as I'm aware, the first mainstream card in the US to offer Chip & PIN capability.  When using credit cards internationally, you may occasionally run into situations where cards with chip & PIN capability are required (automated train ticket kiosks are an often cited example).  So, it's great to see that the Arrival Plus card now has this feature.  For some reason, that's beyond me, Barclaycard describes the feature as Chip and Signature with PIN capability, rather than simply Chip & PIN.  Fortunately, The Points Guy has already proven that the Chip & PIN capability works as advertised (see "Using the Arrival Plus Chip+ PIN to Buy Train Tickets at CDG").
When I learned of this new feature, I called the number on the back of my card to ask for the new version and to set my PIN.  They readily offered to send out my card in the next week or two and then directed me to an automated system to set my PIN.  I don't know if I'll really need it when I next travel abroad, but its great to know that its there, just in case.
Other new features
In addition to adding Chip & PIN capabilty to the card, Barclaycard threw in a few other small improvements:
Expanded definition of "travel":  Previously, travel was defined as "Airlines, Travel Agencies & Tour Operators, Hotels, Motels & Resorts, Cruise Lines, Passenger Railways and Car Rental Agencies."  Now, they've added the following to the list:  "Timeshares, Campgrounds, Tourist attractions, Discount travel sites, Buses, Taxis, Limousines, and Ferries."
Longer time to redeem points:  Previously, you could redeem points for any travel that occurred in the last 90 days.  Now, you can redeem points for travel that occurred in the last 120 days.
Improved card design:  According to Barclaycard, the new card is sleeker and more durable.
Vs. Sapphire Preferred
For the past few years, the Chase Sapphire Preferred card has been my go-to card for international travel.  It has no foreign transaction fees and it offers 2 points per dollar for travel and dining, which tend to be the bulk of my expenses when traveling anyway.  Plus, the Sapphire Preferred offers a 7% annual dividend on all points earned, so it really earns 2.14 points per dollar for travel and dining and 1.07 points per dollar everywhere else.
As a travel card, the Sapphire Preferred has two weaknesses.  One is that, even though it now comes with a Chip, it only offers Chip & Signature, not Chip & PIN (but I'm sure that will change sometime soon).  Second, the card is useless in situations where merchants use the old fashioned credit card imprint devices.  The Sapphire Preferred does not have raised numbers, so imprints of the card are useless.
Weaknesses aside, I would personally prefer to earn 2.14 Ultimate Rewards points per dollar for travel and dining than 2 Arrival points per dollar.  Unlike the Arrival card points, the Sapphire Preferred card's Ultimate Rewards points can be transferred to airlines and hotels (and even to Amtrak) for the potential of outsized value from those points.  So, as long as I have both cards, I'll continue to use the Sapphire Preferred for travel & dining (as long as a PIN or imprint isn't needed).  And, I'll use the Arrival card everywhere else when traveling abroad.
The real question, though, is whether it is worth paying the annual fee for both cards.  For most people, the answer is no.  If you need a good card for international travel, they're both good choices, but the incremental value of using one or another for specific purposes is unlikely to be worth the additional annual fee.  In my case, when my Arrival Plus annual fee comes due I'll probably call to see if they'll waive the annual fee.  If not, I'll see if I can downgrade to the no fee Arrival card.   Hopefully, by then, the Sapphire Preferred will have full Chip & PIN capabilities and can go back to being my single go-to international travel card.  The right strategy for you, though, will depend on your preference for easy to use Arrival points vs. potentially more lucrative (but more complicated to redeem for maximum value) Ultimate Rewards points.  Another factor will be whether you already pay an annual fee for an Ink Plus or Ink Bold card.  Since the benefits of those cards largely overlap the Sapphire Preferred card, it might not make sense to pay the annual fees for both.
Summary
Barclaycard has made the already excellent Arrival Plus card even better.  For now, it is my top pick for the single best travel credit card.  The Sapphire Preferred is really close, though, and may edge ahead in my opinion once Chase delivers true Chip & PIN capability.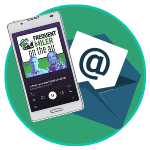 Want to learn more about miles and points?
Subscribe to email updates
 or check out 
our podcast
 on your favorite podcast platform.