On our podcast this week Nick's on-cruise internet wasn't up to the task of recording a new episode.  Instead, we dug into our archives to find the best "What Crazy Thing" segments from over two years of podcasting.  While there are plenty of fun moments, I find it especially fun to watch the video to see how our hair styles changed throughout the pandemic from longer-than-usual hair, to bad home-haircut hair, and finally to back-to-usual hair.
On the blog this week, we detailed changes to Delta's elite program, ranked the multitude of Marriott credit cards from best to worst, reviewed the overnight ferry from Liverpool to Belfast (and don't miss Stephen's insider tip on how to secure a hotel room for early morning check-in!), and more…
Podcast: The Best of Crazy

0:32 Introducing new segment: "What crazy thing did Citi do this week?"
1:33 Citi be 5x crazy
3:09 Triple header: Everyone wants in
3:48 Crazy Chase Hyatt offer
4:16 Time to rename to "What crazy thing…"
5:12 AA overpromises and underdelivers
6:14 Choice fails to roll out terrible deal
7:35 Hilton randomly gives out free nights
8:19 Greg is now Natalie
9:18 Nick's family launders their money (order)
11:33 Capital One shuts Greg down
12:56 Nothing says ultra-premium like Walmart
13:46 Greg receives credit card bill due 52 years ago
15:12 Amex tells Greg he is dead
16:07 Greg attempts to kick the Capital One football again
20:29 A virus has infected gift cards

Subscribe to our podcast
We publish Frequent Miler on the Air each week in both video form (above) and as an audio podcast. People love listening to the podcast while driving, working-out, etc. Please check it out and subscribe. Our podcast is available on all popular podcast platforms, including Apple Podcasts, Spotify, and many more.
Alternatively, you can listen to the podcast online here.
This week on the Frequent Miler blog…
Delta elite status (Gold and above) is going to be harder to obtain through flying.  That's the bad news.  The good news is that Delta is also planning a few significant enhancements for Platinum and Diamond elites.  Read this post for full details and my take on these changes.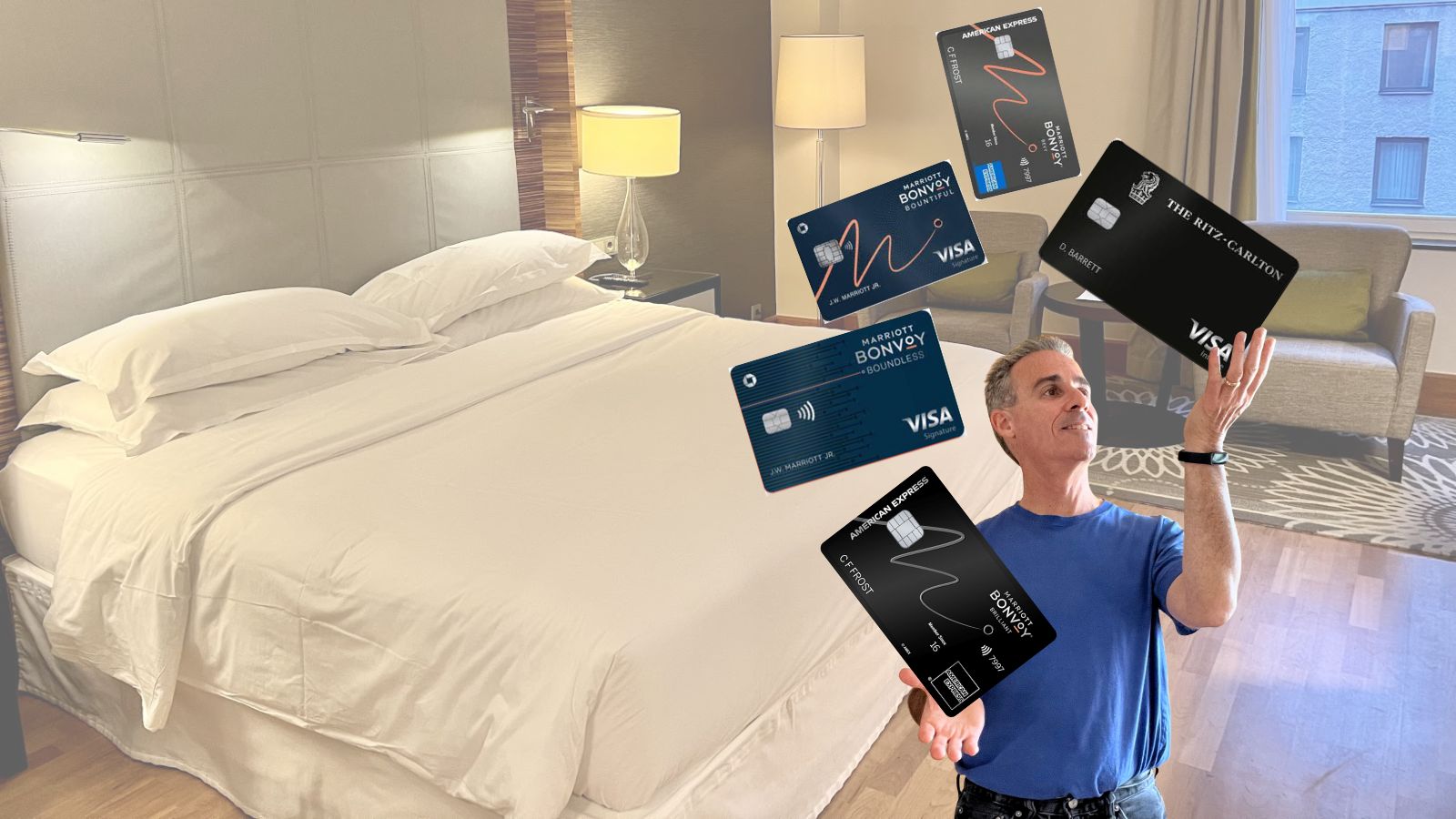 New Bonvoy cards plus changes to existing cards led me to completely re-write this post.  Now you'll find a chart that summarizes the features of all current Marriott cards and a ranking of cards from best to worst.  Hint: you'll find the new Bevy and Bountiful cards near the bottom.
Many airline credit cards offer a free checked bag to the primary cardholder, but the rules can be confusing.  Do you need to pay for the flight with your card to get this benefit?  In most cases the answer is no.  Do companions on the same ticket get a free checked bag?  Usually the answer is yes.  Check this out for quick answers to all of your free checked bag questions.
This post shows the best ways to earn valuable perks with big credit card spend.  This post has been on our blog for many years, but when I visited it recently I was shocked by how out of date it was.  We still highlighted spend bonuses on Radisson cards which no longer exist.  We still referred to the Hilton Surpass card as the Ascend card (Amex had briefly renamed it to Ascend before renaming it back to Surpass).  And we were missing valuable new options.  This version has been brought up to date.
In this review Stephen details his experience in taking an overnight ferry with a private cabin from England to Northern Ireland.  I've often considered similar overnight ferry crossings and this is a great way to get an idea of what it's like.  Other than the footprint on his pillow (ick!), it looks like a great way to travel.  And don't miss near the end of the post where Stephen details how he secured a hotel in Belfast for early morning check-in and actually saved points by doing so!
Here I reviewed my first experience flying United Polaris business class.  Overall, the experience was solid.  The service and food experiences were mixed, but I was comfortable and slept well and so, overall, the flight was a win.
---
That's it for this week at Frequent Miler. Check back soon for this week's last chance deals.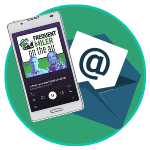 Want to learn more about miles and points?
Subscribe to email updates
 or check out 
our podcast
 on your favorite podcast platform.