Chase Pay Yourself Back has been an extremely popular way to redeem Chase Ultimate Rewards points over the past couple of years. For much of 2022, Chase Sapphire Reserve cardholders have had the ability to "pay yourself back" with a 50% bonus in the value of points when redeemed against qualifying charges for dining and Airbnb purchases, charity donations, and against your annual fee.  In other words, it has been possible to redeem Chase Ultimate Rewards points at a value of 1.5c per point toward qualifying charges in those categories. The 50% bonuses on Dining and Airbnb redemptions are scheduled to last through 12/31/22.
While there has been no official announcement, it appears that Pay Yourself Back will bring in Grocery as an eligible category (or indeed already has), but at just a 25% bonus. They've also reduced the bonus when applying points toward the annual fee. Is this a signal of negative changes to come, or will Chase have mixed redemption rates for different categories of charges?
Doctor of Credit reported this morning on rumors from Reddit that changes appear to be slowly rolling out to Pay Yourself Back. We checked my wife's Sapphire Reserve account and at first glance I only noticed one major change: the option to redeem points toward the card's annual fee has been extended through 3/31/23 and reduced to a 25% bonus (1.25c per point).
I was disappointed to see that decrease in value and it seemed to lend some credibility to the Reddit rumors. On the other hand, I did not see any mention of Grocery being an eligible category for Chase Pay Yourself Back.
I then read through comments about the changes at Doctor of Credit and I realized that people were reportedly noticing that grocery charges they had put on their Sapphire Reserve card were showing up as eligible charges for reimbursement. That's notable first because Chase has not publicly advertised grocery as a qualifying category, but also because they are not eligible for the customary 50% bump in value that we have come to expect with Pay Yourself Back on the Sapphire Reserve but rather with only a 25% bonus.
I was able to confirm this for myself. My local Walmart has always coded as grocery for the purpose of short-term Chase grocery bonuses (like targeted Chase spending bonuses). Sure enough, we had a small Walmart charge a few months ago on the Sapphire Reserve that appears under charges eligible for reimbursement with a 25% bonus on the value of points redeemed (1.25c per point).
That purchase is eligible for reimbursement through the middle of February (90 days from the date of purchase as is the case with Pay Yourself Back), but the redemption rate yields less value than Pay Yourself Back historically has.
Contrast that with the 50% bonus for eligible restaurant charges over the past 90 days, which yields of a value of 1.5c per point.
It is important to reiterate that there has been no official announcement of grocery as an eligible category, nor has Chase announced a change in the bonus bump given to Pay Yourself Back redemptions. However, they have historically been relatively quiet about changes to Pay Yourself Back options until just before current options are due to expire.
At this point, speculation is that the drop to a 25% bonus will likely apply across whichever categories are eligible for Pay Yourself Back in the new year, but we certainly don't know what will be universally true. I expect that we may see either an end to the eligibility of dining and/or Airbnb charges as scheduled on 12/31 or see a reduction in value.  With redemptions against the annual fee already dropped to a 25% bonus and grocery charges already showing up with a 25% bonus, I expect that we'll likely see most eligible categories only yield a 25% bonus in the new year. That said, it is also possible that we'll simply see mixed redemption rates by category, with some categories beyond charity still eligible for a 50% bonus.
It's worth mentioning that the charity category is scheduled to carry a 50% bonus through the end of 2023, so Pay Yourself Back will likely still be billed as a way to get "up to 50% more value" for your points. Hopefully that will be true in other categories as well.
Overall, this is ominous news for Pay Yourself Back enthusiasts. In our recent podcast discussion of the value of points and "cost" of redemptions, I mentioned that a reader's comment made me realize that I probably should have been redeeming against restaurant charges all along because, in hindsight, transferring 20,000 points to Hyatt for a hotel feels like it costs me $300 since those points could have otherwise put $300 back in my pocket via Pay Yourself Back. I'm not usually one to spend $300 per night on a hotel room when paying cash and, although Greg and some readers will vehemently disagree with me, it feels like I'm doing precisely that when I'm using 20K points that could have otherwise erased $300 in charges that I've made — I essentially got the hotel for "free" instead of $300 cash in my pocket, making it feel significantly less free. I do enjoy Hyatt redemptions, but this bump in value has been making me think about the "cost" of those redemptions a bit more.
Anyway, if you're looking to redeem points at a value of 1.5c per point with your Chase Sapphire Reserve, the writing may be on the wall for the 50% bonus on redemptions. We don't know that for sure, but if you had it in mind to erase dining or Airbnb charges, you may want to do that sooner rather than later.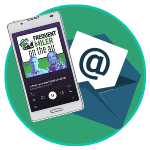 Want to learn more about miles and points?
Subscribe to email updates
 or check out 
our podcast
 on your favorite podcast platform.