This week's main topic on Frequent Miler on the Air was the new Aeroplan: what's hot, what's not, and whether or not the program lost some of its luster after the changes had a few days to settle in. Get our take on Choice's new all-inclusive promo, find out which posts we roast, and more in the video or podcast below — or read on for the full week in review. Don't forget to like and subscribe on Youtube or your favorite podcast channel as it helps us the site continue to grow.
FM on the Air Podcast
For those who would rather listen than watch, the audio of our weekly broadcast is available on all popular podcast platforms, including:
You can even listen right here in this browser:
If you can't find the podcast on your favorite podcast platform, send us a message and let us know what you'd like us to add.
This week at Frequent Miler:
The all new Aeroplan
This post is a first reaction to the new Aeroplan program, which highlights the key award chart and rules changes. In Frequent Miler on the Air, Greg notes that his initial excitement about the program waned some a day later. That is no doubt because award prices will go up significantly for simpler trips, particularly for those who need to travel across the US to get to their desired destination. On the other hand, I remain very excited about Aeroplan because it adds a strong option for putting together interesting extended trips. Aeroplan likely won't be the cheapest Star Alliance program for a point-to-point trip, but for someone who wants to pair a trip to Paris with a trip to Mumbai and fly the long-hauls in first class with no fuel surcharges, Aeroplan may become the best option.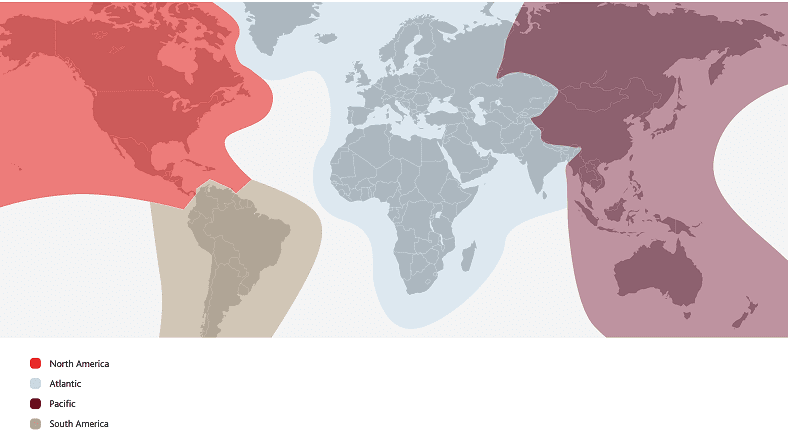 This detailed post includes all of the nitty-gritty details you could want to know about the new Aeroplan. A key point that stood out for me was the fact that Aeroplan will now become the hands-down best program for booking a lap infant. See this complete guide for full award charts, shortcuts to elite status, and more.
In credit cards
On our latest episode of Card Talk, we went into the episode expecting to tell our guest Key why she should close a few expensive high-end credit cards. Instead, we concluded that she needs to add even more in annual fees. An interesting takeaway here is that while we often focus on trimming unnecessary cards, the truth is that one certainly can leverage premium cards into benefits that outweigh the fees. The key for Key – and indeed for all of us – is in determining when we're getting value compared to what we would otherwise spend rather than valuing benefits because we've found a way to use them. In Key's case, she's getting her money's worth, so we look at how she can get even more.
Despite the fact that I started out in this game without even considering cards with annual fees, I don't always give much attention to no-fee cards these days apart from a couple of interesting outliers. in this post, I turn back the clock a bit to imagine a wallet that offers a lot of bang for the buck without any annual fees — including with a few cards I hadn't much considered but that could be great compliments to the cards I carry.
Greg revisited and updated the guide to which cards you can consider using with Plastiq now that the fee has increased. While the margin is obviously slim in most cases, there are still quite a number of cards you could use to make Plastiq payments and come out ahead.
Hunting for a deal
In any week in which the new Aeroplan program wasn't revealed, this would have been the hot news of the week in loyalty programs. Eligible Southwest Travel Funds can now be converted to points at a great rate — in fact, it is theoretically possible to buy a flight today for cash, cancel, convert to points, re-book the same flight, and come out a little bit ahead. See this post for more details. For ideas about converting points to Southwest at near or better than 1:1, see: Better than 1:1 to Southwest from Amex & Chase points, almost 1:1 from Citi.
Greg had previously published this list, but now it has been updated with point values to make it clear which of these hotels you should (and should not) consider booking with points. I was happy to see that the property in which I was originally most interested – Tambo del Inka – makes the "excellent value" list. I'll look forward to the day when I can potentially use a couple of Ritz free night certificates there!
Deal psychology: Which discount is best?
This post isn't directly related to miles and points, but was a little look at how many ways there are to market a similar deal – and how it can subsequently make it confusing (and perhaps counter-intuitive) to find the best deal.
The Deal of the week
We discussed this deal in this week's Mattress Running the Numbers segment. As I said in that segment, I anticipate making a booking through this promo as it's too good to pass up. In the post, I outline an example of a 3-night all-inclusive stay for $546 total that comes with $400 worth of hotel points plus a $200 of credit toward activities and a certificate for a future free night. That's enough to get me to pull the trigger on a booking and to get hopeful for 2021 travel. Time will tell.
While not necessarily the deal of the week, I also wanted to highlight in this post that the Chase Marriott promotion for 10x at restaurants and gas stations is now working for registration for those of us who were previously unable to do so. See: [Update: Now working] Chase Marriott Cards: Earn 10x At Gas Stations & Restaurants On Up To $3,500 Spend (Ends 9/15/20).
---
That's it for this week at Frequent Miler. Check back soon for week in review around the web and this week's last chance deals.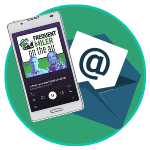 Want to learn more about miles and points?
Subscribe to email updates
 or check out 
our podcast
 on your favorite podcast platform.