This is not the post I expected to write. I expected to say something along the lines of "Relax, you're just as likely to get good value from your IHG points are as before."  But sadly, that's not the case…
Last week, many blogs, including this one, wrote about IHG's latest point devaluation.  For example, we wrote: IHG devaluation: variable pricing creeping higher, value dipping.  Basically, what appears to have happened is that IHG has removed caps from their award pricing.  Now, hotels that used to have a maximum award price of maybe 35,000 points sometimes price as high as 80,000 points.  And hotels that used to have a 70,000 point cap are now sometimes priced as high as 120,000 points.
Last year, I published an analysis of IHG point values: What are IHG points worth now that they have dynamic pricing?  In that post, I described my methodology in which I picked the top 3 TripAdvisor ranked IHG hotels in each of 7 major hotel markets in the U.S., and I recorded cash and award prices for three dates for each: a weekday, a weekend, and a holiday weekend.  I found at the time that the median cents per IHG point value was 0.64 and the mean was 0.67.
Now that IHG has removed award caps, I've recreated last year's analysis.  Where possible, I looked at the same hotels as before, and I picked similar weekday and weekend dates.  For the holiday weekend, I chose the Friday of July 4th weekend rather than last year's Friday of Thanksgiving weekend in order to have a similar amount of time between the analysis date and the holiday weekend date.  Here are the results…
Mean and Median Results
| | 2020 Analysis | 2021 Analysis |
| --- | --- | --- |
| Point Value (Median) | 0.64 cents | 0.43 cents |
| Point Value (Mean) | 0.67 cents | 0.54 cents |
| Cash Price (Median) | $213 | $238 |
| Cash Price (Mean) | $229 | $237 |
| Point Price (Median) | 35,000 | 47,000 |
| Point Price (Mean) | 34,603 | 48,952 |
The headline result here is the median point value.  The median is the halfway point: half of the awards offered equal or better value and half offered equal or less value per IHG point.  As you can see, the median point value dropped precipitously (33%) between the previous analysis and this one.  The mean dropped as well, but not as badly.  The average cash rates between then and now were similar, but the median award prices increased by 34% and the mean award prices increased by 41%.
Min and Max Results
For those interested in digging a bit deeper, here are the min and max observed values:
| | 2020 Analysis | 2021 Analysis |
| --- | --- | --- |
| Point Value (Min) | 0.40 cents | 0.28 cents |
| Point Value (Max) | 1.29 cents | 0.98 cents |
| Cash Price (Min) | $76 | $74 |
| Cash Price (Max) | $541 | $408 |
| Point Price (Min) | 12,500 | 13,000 |
| Point Price (Max) | 70,000 | 93,000 |
40K Certificate Results
| | 2020 Analysis | 2021 Analysis |
| --- | --- | --- |
| Percent Usable | 63% | 41% |
| Mean Room Rate | $178 | $184 |
IHG credit cards offer cardholders annual free night certificates good for hotel nights that cost 40,000 points or less.  For each of my analyses, I calculated the percent of datapoints in which a 40K certificate could have been used.  Sadly, the number dropped from 63% usable to 41% usable.  The one bright spot, I suppose, is that the average cost of hotel nights at hotels where the cert was usable hardly changed at all.  In fact, it went up by $6.
New Reasonable Redemption Value
With hotels, I like to use average observed values as our Reasonable Redemption Value for points.  Prior to last year's analysis, we used a very old observed average of 0.57 cents per point.  Last year's analysis popped the RRV up to 0.65 cents per point.  Our new analysis, crashes the RRV down to 0.5 cents per point.  This is my "thumb in the air" consensus number between the observed median (0.43) and observed mean (0.54).
I realize that this is a weird time to assign hotel point values.  The pandemic has led to unusual travel patterns.  What we observe today may not correlate at all to what we see in the future.  That said, IHG made significant changes to how they price awards.  As a result, the current data is the best view we have of current point values.  I plan to redo this analysis in the future when travel patterns achieve some sort of new normal.
Methodology
Feel free to skip this section if you're not interested in the details of how I went about the analysis…
2020 Analysis
I picked 7 major hotel markets in the United States: Chicago, Denver, Houston, Los Angeles, Miami, New York City, and Seattle
Within each hotel market, I scanned Trip Advisor for the top 3 IHG hotels based on user ratings.  The idea is that these are hotels that people are most likely to look for and so data collected for them may be a better indicator of what points are worth than if we looked at all hotels, including unpopular ones.
For each of the hotels identified above, I recorded the cash price and point price for three different dates:

Weekday: Wednesday September 16 2020
Weekend: Friday October 16 2020
Holiday Weekend: Friday November 27 2020 (day after Thanksgiving)

In the two instances where the hotel wasn't available for both cash and points, I picked a different date to record both.  For example, for the weekday data, I found the next Wednesday in which both cash and point prices were available.
2021 Analysis
I used the same set of hotels as last year, but with some exceptions.  Three hotels from the previous analysis are no longer part of IHG and are now Sonesta hotels.  And one hotel closed due to the pandemic and has not yet reopened.  In each of these cases, I went back to TripAdvisor to find the best ranked IHG hotel in the same market.

Crowne Plaza Miami Airport became Sonesta, so I went with the Kimpton EPIC Hotel
Kimpton Palomar Chicago became Sonesta, so I went with InterContinental Chicago Magnificent Mile
Kimpton Alexis Hotel in Seattle became Sonesta, so I went with Kimpton Hotel Vintage Seattle
InterContinental Los Angeles Century City: "The InterContinental Los Angeles Century City is closed indefinitely as a result of the COVID-19 pandemic. " So, I went with Hotel Indigo Los Angeles Downtown

Dates:

Weekday: Wednesday September 15 2021
Weekend: Friday October 15 2021
Holiday Weekend: Friday July 2 2021 (Fourth of July Weekend)

When the hotel wasn't available, I chose the next available date. This only happened once in this analysis:

Kimpton Palladian Hotel was not available July 2, so I recorded data for July 16th (the next date it was available)
My thoughts
When I first started re-examining IHG award pricing, I looked at the Miami hotels from my first analysis and each one still offered great point values.  In fact, the mean observed point value was 0.80 based on a range from 0.66 to 0.95.  That's much better than last year's observations! This is one of the reasons that I started out thinking that this post would be about how good things actually are…
As I went further to record data from other cities, though, I quickly discovered that Miami was an outlier.  IHG point values in all of the other cities looked far worse.  My guess is that this is due to hotels being less booked up in Miami in the warm months.  If I chose winter months for the analysis, I bet the result would be very different.
The results regarding 40K free night certificates were also discouraging.  The percentage of hotel nights bookable with free night certificates dropped quite a bit from last year's analysis from 63% to 41%.  That said, if you're flexible with your dates, it's still possible to find expensive hotels that the certificates can be used at.  For example, I found that in September, the EVEN Hotel Times Square could be booked on 7 different dates.  Most of these were mid-week, but there was one Saturday night available for 30,000 points (9/11).  The member cash rate on that same night was $296.
Conclusion
When IHG first changed to dynamic pricing, the result was mostly positive.  They often kept in place the previous award prices as caps, but reduced award prices for dates where demand was low.  Now, the caps are off (or, maybe IHG has new much bigger caps).  The result is that IHG points are, on average, now worth considerably less than before.  The good news is that this isn't universally true.  It's still possible to find dates at most hotels where you can get excellent value from your IHG points.  And, in some cases (at least one case that I know of), IHG appears to have forgotten to move to dynamic pricing altogether.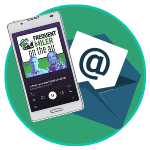 Want to learn more about miles and points?
Subscribe to email updates
 or check out 
our podcast
 on your favorite podcast platform.