We had so many good questions in this Wednesday's "Ask Us Anything", episode 54. For instance we all picked Stephen's brain about how many stays he books on cash throughout his travels vs reward bookings (24:00). The answer may surprise you. 🙂 He also talked about how he researches his hotel bookings before arrival so that he can know what to expect (07:29). 
Watch the full episode above or click the timestamps below to navigate directly to each question in YouTube.
03:04 – Given that Aeroplan has only 4 regions and it appears you can stop over on a one way, can you fly North America, stop in Europe then a week or two later continue to Asia for the same price of North America to Asia? I believe that is possible but have not tried to book it yet.
04:13 – How can I get AA loyalty points to post immediately? Anything on my card doesn't post until the statement is paid. Can I pay it off early to get the points to post?
05:48 – Nick, can you organize a FM Meetup on a free cruise? Would love to sail off into the sunset with fellow FM readers. P.S. Has anyone gotten their physical coupon book yet from AMEX? I ordered on 4/1
07:29 – For a big city with dozens of hotel options, what strategy do you use to narrow down the options and identify hotels that are actually as nice as you expect and worth the price or points?
13:37 – Hyatt Bonus Journeys – if I stay two 3 night stays, will that give me 6K or 9K points back through the promo?
16:19 – Is there any failsafe for using ANA miles? I'd like to transfer some over since the transfer delay is so long but even if I find a flight, it may be less than the total so some may be left orphaned
19:33 – hi guys, when you bid for upgrade, does it code as travel and, can it be erased with c1 vx?
22:20 – ​I'm wondering if this works for manufacturing spending: Buy a $500 visa gift card at Meijer and earn 4x on Amex Gold. Load the gift card to Venmo and send cash to my checking account. Will this work?
24:00 – hearing Greg say that he paid for a hotel stay in New Zealand it mad me wonder, what percentage of everyone's travel is actual spend? if you travel 50 days, how many days are you using cash vs points
28:15 – Can I qualify for the cruises only with MGM Gold or do I need to get Caesar Diamond? Can i get CD with MGM Gold?
29:50 – Anyone have any experience with Singapore Air in economy?
33:07 – How can people receive Amex No Lifetime offers? Wouldn't getting non-lifetime offers exclude you from non-lifetime offers in the future? How does all this work?
34:25 – Does Flying Blue show phantom award space or are they pretty safe to transfer points to if you see space available?
36:16 – Best way to accumulate Hyatt points? transfer via Chase UR points or Hyatt promo on buying points?
38:23 – what was your 1st redemption?
39:59 – Where do I find the cheap Wyndham and Hyatt properties in Hawaii that you guys talked about last week? I could find them on the apps.
41:50 – If you had an IHG business card, at what spending amount would you stop? I hit 20k for the 10k points and $100 credit. 40k for Diamond?
46:58 – Question: New to all of this and get that SUBs, Referrals, and Spend are the main 3 sources of points/miles. I can only get so many of the 1st 2 in a year so how are people reaching millions a year?
50:44 – If you book back-to-back 1-night stays for FHR to use $200 credits how do you combine those reservations? Does it differ at all if its a mix of P1 and P2 stays? Can you combine with all hotel chains?
55:00 – ​Is it a good decision to speculatively buy the IHG points at 0.5c with the current promo? If so, what would you describe as the best use of those points? Maldives? Or some other destination?
56:51 – Any difference in Saver fares you see depending on the United card you have? Or will the Gateway card suffice?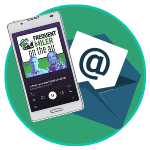 Want to learn more about miles and points?
Subscribe to email updates
 or check out 
our podcast
 on your favorite podcast platform.