Yesterday, the welcome offers on all three of the consumer Southwest Airlines credit cards increased to 60,000 total points. At this time of year, that's usually a welcome sight as it has in the past given customers the easy opportunity to earn a Companion Pass good for nearly 2 years by applying for the cards now and completing the required spend on two credit cards in January. Unfortunately, things have changed. One can no longer earn the welcome bonus on two of the personal cards within 24 months and the new welcome offers require a monster $12K spend to unlock the whole thing. I'm a big time Southwest fanboy, but nobody should spend $12K to earn one of these welcome bonuses. Well, almost nobody. Here's why.
The new offers
Each of the personal cards is now offering the same welcome bonus for new cardholders: earn 40K after $1K in purchases in the first 3 months plus earn an additional 20K after $12K in purchases in the first 12 months for a total of 60K Rapid Rewards points. You can find more information about each individual card by clicking below to see our dedicated card page:
The first part of the bonus — 40K Rapid Rewards points after $1K in purchases — is the standard offer on these cards. At times, the Plus and Premier cards have offered increased bonuses of 50K or 60K — and those offers usually only required $3K in purchases.
This time around, after you earn the initial 40K bonus, you'll need to spend an additional $11,000 in the first 12 months to earn the final 20,000 points. Is that a good deal? Generally, it isn't.
Chasing a Companion Pass
Those who are interested in the Southwest Companion Pass (See our Complete Guide to the Southwest Companion Pass) need to earn 110K Southwest Rapid Rewards points in a single calendar year. Historically, the best way to do that has been by opening two Southwest credit cards around this time of year and meeting the minimum spending requirement in January, therefore earning all of the bonus miles at the beginning of a calendar year. If one were able to earn two 60K bonuses or even one 60K bonus and one 50K bonus, that would be enough points to have the Companion Pass for the rest of that calendar year and the entire next year.
[It's worth noting that the best practice on this is to open the cards now and hold off on spending anything on them until January, that way points earned from spend and welcome offers count in 2019.]
However, the landscape has changed a bit: earlier this year, Chase instituted a new rule restricting the welcome bonus on the personal versions of the Southwest credit card to those who have not received a welcome offer on any other Southwest personal card in the past 24 months. In other words, you could no longer open both the Premier and the Plus at the same time and earn both welcome bonuses. You're limited to one every 24 months.
The good news is that this restriction does not apply to the business version of the card. The Southwest Airlines Rapid Rewards Premier Business credit card is currently offering a welcome bonus of 60,000 Rapid Rewards points after just $3,000 in purchases.
Applying for Business Credit Cards

Yes, you have a business: In order to sign up for a business credit card, you must have a business. That said, it's common for people to have businesses without realizing it. If you sell items at a yard sale, or on eBay, for example, then you have a business. Similar examples include: consulting, writing (e.g. blog authorship, planning your first novel, etc.), handyman services, owning rental property, renting on airbnb, driving for Uber or Lyft, etc. In any of these cases, your business is considered a Sole Proprietorship unless you form a corporation of some sort.

When you apply for a business credit card as a sole proprietor, you can use your own name as your business name, use your own address and phone as the business' address and phone, and your social security number as the business' Tax ID / EIN. Alternatively, you can get a proper Tax ID / EIN from the IRS for free, in about a minute, through this website.

Is it OK to use business cards for personal expenses? Anecdotally, almost everyone I know uses business cards for personal expenses. That said, the terms in most business card applications state that you should use the card only for business use. Also, some consumer credit card protections do not apply to business cards. My advice: don't use the card for personal expenses if you're not comfortable doing so.
After meeting the $3K required spend on that card, you would be just 47K Southwest points shy of enough for a Companion Pass.
Opening one of the three personal cards and meeting the first tier of $1,000 in purchases will bump your total to 104,000 Rapid Rewards points. At that point, you'll be just 6,000 points shy of a Companion Pass.
One way to earn those extra 6,000 points would be by spending $6,000 on one of your Southwest credit cards.
You could alternatively place six orders of $29.99 or more through 1-800-Flowers with promo code R22 since each would earn 1,000 Southwest Rapid Rewards points. Remember that points earned through the Southwest shopping portal, base points for hotel bookings through Rocketmiles (not bonus miles – see our Complete Guide), and most other partner activity counts – so there are a number of ways to earn those 6K points.
Alternatively, referring one friend to whichever personal Southwest credit card you hold typically nets 10,000 points.
In fact, last year I discovered that referring friends in December after your statement cuts will cause the points to post in January and count towards the new year's Companion Pass. See: An unexpected path to the Companion Pass for more). So referring one person who plans the same sort of path would bump you up to 114K points and a Companion Pass good for nearly two years.
But is it still worth spending for the 20K bonus?
There are a few scenarios to consider:
Scenario #1: You just want more Southwest points
There are those who will say that the second tier bonus on the personal versions of the Southwest card is like earning 2.82 miles per dollar on that spend since you'll earn 31,000 total points (11K from spending $11K plus 20K bonus points). That's not totally wrong. However, there are more efficient ways to earn Southwest points.
Since Southwest is a Chase Transfer Partner, those with a premium Chase card like the Sapphire Preferred, Sapphire Reserve, or Ink Business Preferred can transfer points to Southwest. Note that transferred points do not count toward the Companion Pass. However, if it is just Rapid Rewards points you are after, you can earn them more efficiently.
By utilizing bonus categories on Chase Ultimate Rewards cards, one could generate the same 31K points and transfer them to Southwest — or additionally enjoy the flexibility to use those points with other partners. Earning 31K points would require significantly less spend with these cards:
Chase Freedom ($7K): $6K in rotating 5x categories ($1500 in purchases each quarter) + $1K additional spend at 1x = 31K points
Chase Ink Cash ($6.2K): $6.2K spend at office supply stores = 31K points
Chase Ink Business Preferred ($10.3K): 3x on travel, shipping, internet, cable, phone, and advertising with social media sites
And that's not considering the ability to earn a new cardmember bonus on those cards. Since both the Southwest credit cards and the Chase cards above are subject to the 5/24 rule, you'd be better off applying for one of the cards above and meeting the spending requirement for the bonus rather than spending an additional $11,000 on a Southwest card.
Chase's 5/24 Rule: With most Chase credit cards, Chase will not approve your application if you have opened 5 or more cards with any bank in the past 24 months.

To determine your 5/24 status, see: 3 Easy Ways to Count Your 5/24 Status. The easiest option is to track all of your cards for free with Travel Freely.
Scenario #2: You're already going to spend $6K. Should you spend $5K more to earn the bonus?
Let's assume that you intend to open both the Southwest business credit card and one of the personal cards. After meeting the $3K spend on the business card, you'd have 63K points (we're also assuming all of that spend is in 2019). After $1K spend on one of the personal cards, you'd have another 41K for a total of 104K points. You'd then be 6K Rapid Rewards points shy of the Companion Pass.
Let's say you intend to spend an additional $6K on your new personal Southwest credit card to bridge the gap and reach 110K. At that point, you'll have spent a total of $7K on your Southwest personal card. An additional $5K in purchases within the first 12 months would net you a total of 25K points ($5K for the spend + 20K bonus). Is is worth doing that spend?
I'd argue that it isn't for most people. On the surface, it looks like you're earning 5x on that $5K spend since you're earning 25K Rapid Rewards points. But is that a good deal?
We know that Southwest points are generally worth around 1.5c each toward Wanna Get Away fares (Greg has shown it is sometimes possible to get as much as 1.9c, but only in niche scenarios), making the points worth about $375. Spending $5K on your Southwest card comes at a minimum cost of $100 since those purchases could have been put on a 2% cash back card and earned that much cash (and as we've recently pointed out, if those purchases would have qualified for bonus categories on cash back cards, your cost may be quite a bit higher). Your net win on $5K in purchases is $275 in Southwest airfare (or less as the case may be). That's certainly not bad, but neither is it amazing.
I'd argue that most people would be much better off instead putting that $5K in purchases towards another new cardmember bonus. There are a number of cash back credit cards on our Best Offers page that offer a new cardmember bonus of $500 for various spending amounts between $3K and $5K. In fact, with the same $5K in purchases that you would put on the Southwest card, you could earn as much as $1300 in cash back bonuses (the Capital One Savor card offers $500 back after $3K in purchases and a number of cash back cards offer $200 back after $500 in purchases) with various cards. Buy yourself $275 in Southwest airfare and have enough left over to buy yourself something nice.
Of course, I love transferable currencies — if the Southwest credit card applications do not put you over 5/24, you could consider something like the Ink Business Preferred for 80K points after $5K in purchases in the first 3 months. You'd then have the flexibility to transfer to Southwest if you'd like or transfer to other airline or hotel partners. Or if you're over 5/24, you might even consider something like the Capital One Venture Rewards card now that you'll have the option to redeem points for $0.02 each or transfer to airline partners (note that if you're way over 5/24, Capital One can be a harder approval — but if it's just the Southwest cards that brought you over 5/24, you likely have a decent shot). The same $5K in spend you could do on a Southwest card would yield you a total of 85K points on a newly-opened Venture Rewards card (75K bonus + 10K on $5K spend) — worth $850 towards travel or almost 64K airline miles if transferred to partners.
And those are just a few examples that pop into mind right away. You could surely map out a plan that makes even more sense for you.
One more path to the Companion Pass
Doctor of Credit reported last night that there are working links to offers for 50K points after $2K spend on the Southwest Plus and Priority (personal) cards. It has long been possible to get those bonuses while in-flight or at some airports (I saw a stand with such an offer at BWI a few weeks ago). YMMV on using the links since they have no public landing page — but alternatively, if you're passing through an airport with the offer or find it in-flight, that's a much better deal than spending towards 60K on the personal cards.
Bottom line
While it was initially exciting to see the number "60,000" associated with the Southwest credit cards again, I just don't think the current bonus structure makes any sense for most people. I still love the idea of opening Southwest credit cards to earn the Companion Pass, but I don't think most people should consider spending the full amount to reach 60K points on the personal cards. Even those who can easily manufacture the spend can probably put that spend to more powerful use than Rapid Rewards points — at the very least earning a transferable currency like Ultimate Rewards that can be used for Southwest or in other ways as opportunity and circumstance dictates. Unfortunately, it looks like these bigger-spend longer-term bonus structures are spreading, so I'm afraid this likely won't be the last we see of a structure that takes 12 months and more spending than is reasonable to earn the bonus. As that happens, it will continue to make more sense to open something new and/or make use of existing bonus categories than putting so much spending on a card that earns at a suboptimal rate.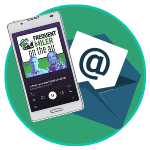 Want to learn more about miles and points?
Subscribe to email updates
 or check out 
our podcast
 on your favorite podcast platform.