Is any card actually worth $400 or more per year? On this week's Frequent Miler on the Air, Greg and Nick talk about a few with benefits that can add up to an amount that exceed the cost, but you'll ultimately want to do your own cost/benefit analysis. Ultimately, the answer here will inevitably vary depending on your ability to maximize the benefits, just make sure that you're discounting the face value of those benefits since you're effectively prepaying for them in the form of an annual fee.
Big news on the blog this week was that Hilton has finally officially made their free night certificates valid any night of the week, significantly improving both Hilton's ultra-premium card and the prospect of spending to a free night certificate on their $95 card. Also read on for first impressions of Nick's European cruise, the best offers this month, and how and where you can meet the Frequent Miler team live at upcoming events.

00:46 Giant Mailbag: ANA's friendly change
4:55 What crazy thing….did Air Canada Aeroplan do this week?
9:51 Awards we booked this week: Greg's United award change to New Zealand and Nick's Marriott booking near Disneyland Paris
24:23 Why pay $400 or more for a credit card?
27:09 Capital One Venture X
33:45 Amex Platinum card
35:33 Amex Business Platinum
37:40 Chase Sapphire Reserve
39:41 US Bank Altitude Reserve
41:35 Amex Delta Reserve
43:28 United Club Infinite
46:10 American Airlines Executive Card
47:28 Chase Ritz-Carlton
50:00 Amex Bonvoy Brilliant
55:51 Amex Hilton Aspire card
Note that if the video above does not yet play, it may still be processing. Check back later.
Subscribe to our podcast
We publish Frequent Miler on the Air each week in both video form (above) and as an audio podcast. People love listening to the podcast while driving, working-out, etc. Please check it out and subscribe. Our podcast is available on all popular podcast platforms, including Apple Podcasts, Spotify, and many more.
Alternatively, you can listen to the podcast online here.
This week on the Frequent Miler blog…
Huge news out of Hilton this week is that free night certificates like those awarded annually on their $450 ultra-premium card and for spend on the mid-tier Hilton card will now permanently be valid any night of the week. While this had been true temporarily during the pandemic, this change now sticks and has a permanent increase in the first year value of those cards that award free night certificates.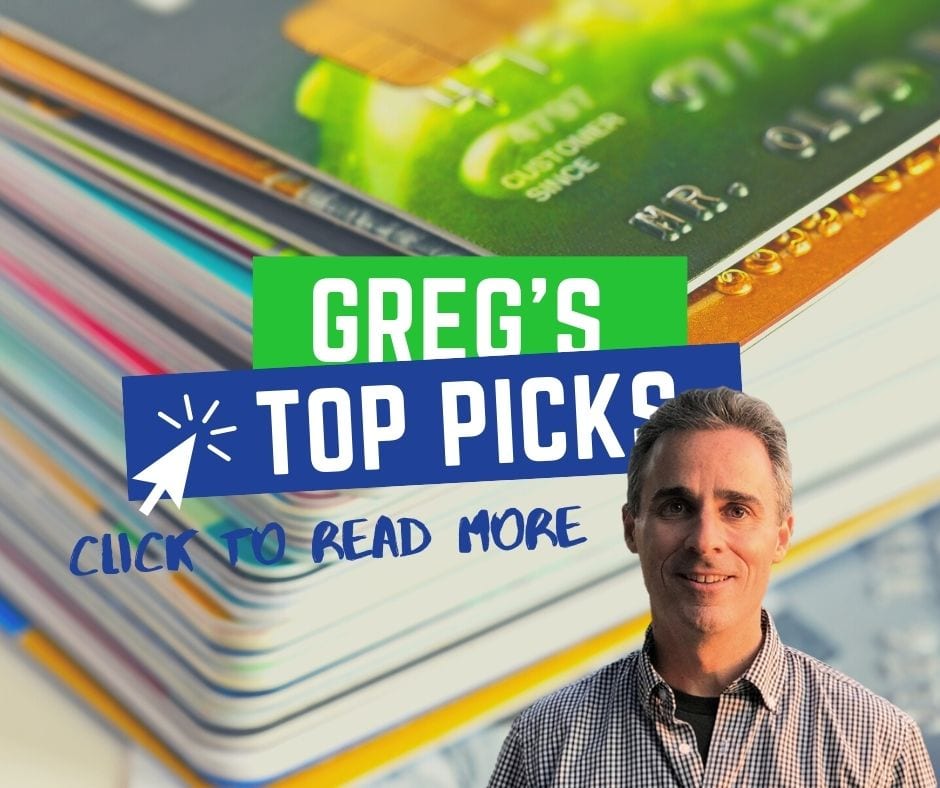 The points parade marches on with multiple opportunities to score six-digit welcome bonuses still on the market. I certainly expected these massive point offers to have dried up by now given the huge rebound in travel during 2022, but we continue to see huge bonus offers persist. That's great news for card enthusiasts as it means that Greg still has a laundry list of excellent offers to highlight in October 2022.
Stephen got some rest and relaxation at the Hyatt Regency Cairo West during our 3 Cards 3 Continents challenge. It looks like the food and value here was pretty good, but after reading Stephen's review of Marriott's Mena House a while back, I think I probably wouldn't consider the Regency unless I needed to be in the immediate area.
People commonly wonder which of the high-fee cards they have carried are worth having and holding into the future. In this post, you'll find a handy worksheet that you can use to decide which cards to keep and which to leave behind as well as plenty of information (and a real world example) to make using this resource as easy as possible.
While the Carnival Pride wasn't the fanciest ship on the seas, the bottom line is that I enjoyed my experience far more than expected on my cruise from Rome to the Greek Isles and parts of Turkey and Italy. I'll be publishing a more in-depth review, but this post gives you a look at the stops and some quick hits about why I walked away very satisfied. More to come.
Want to come see the Frequent Miler team live? There are a couple of upcoming opportunities (including the Chicago Seminars next weekend!) — but we're also once again looking to travel to you with an FM to Go. Live events are fun both for the chance to connect with others interested in points and miles and to pick up tips and tricks (often from other attendees) that may be less often discussed. See this post for more detail about how to meet up.
During the 3 Cards 3 Continents challenge, Greg and I both visited the awesome Turkish Airlines business class lounge in Istanbul. However, Greg had a big advantage: Maisie, the culinary concierge. They enjoyed a food tour of the lounge that will probably have you looking for Turkish Airlines availability for your next trip to/from Europe or beyond.
---
That's it for this week at Frequent Miler. Don't forget to get out this week's last chance deals.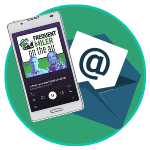 Want to learn more about miles and points?
Subscribe to email updates
 or check out 
our podcast
 on your favorite podcast platform.