The X1 Card used to be notable for offering a minimum of 3x rewards for all spend as long as you completed at least $15K of spend on the card each cardmember year.  If you spent less than $15K, you would earn a minimum of 2x everywhere.  Now, though, X1 is sunsetting its 3x everywhere capability.  You'll still be able to earn 3x, but only for spend between $1000 and $7,500 each calendar month.  For example, if you spend $2,000 in April, you'll earn 2x on the first $1,000 of spend and 3x on the remaining.  That's an average of 2.5x on your spend.  You can maximize rewards by spending exactly $7,500 per month so that $6,500 of the spend will be at 3x.  That would give you an average of 2.87 points per dollar.  And that results in points that are, at best, worth a penny each.  Personally, I'd much rather earn a minimum of 2.63% cash back from Bank of America (details here).  If you signed up for the X1 card before 1/18/23, you can continue to earn 3x everywhere until you reach your next card anniversary date post 1/18/23.  At that point you'll be on the new "3x sometimes" scheme.  Full details about the 3x transition can be found here.
X1 points are worth 1 cent each when used to erase statement charges from select merchants, less for select other merchants (like Amazon, Best Buy, and Costco), and 0.7 cents each for cash back.  One of the card's most outstanding features is the easy ability to create virtual credit card numbers, including single use cards or quickly expiring cards which can be used for free trials without risking getting charged later.
Please note that the X1 card is not the same as the Capital One Venture X.
X1 Overview
Here's an overview of the X1 Card (some details come directly from X1's website):
iPhone or Android: When X1 first came out it was only available for iPhone users, but it is now available for Android users as well.
Heavy metal: 17g "Pure Stainless Steel"
Card network: Visa Signature
Earn minimum of 2x on all spend: All purchases earn at least 2 points per dollar
Earn 3x on $1K to $7,500K of spend per month: Each month, you will earn 2x on the first $1,000 of spend and 3x thereafter unless you exceed $7,500 in spend.
Earn up to 5x with boosts: Earn up to 5x with various "Boosts"
Earn more with referrals: Earn a mystery reward when a friend signs up with your link: 4x, 5x, or 10x.
Annual Fee: $0
Late Fee: $0 (but you will be charged interest on the balance of course)
Foreign Transaction Fees: $0
Welcome bonus: Earn a mystery bonus for the first 7 to 30 days by signing up using a friend's referral code.  Earn 4x, 5x, or even 10x.  Most people will earn 4x for 7 days.
Virtual card numbers: Easily create virtual card numbers in the X1 app with several options:

Singe-Use Card: Auto-cancelled after 1 purchase
Free Trial Card: Auto-cancelled in 24 hours
Standard Virtual Card: Cancellable at any time.
Advanced:

Optionally set a monthly limit
Make the card Anonymous
Auto cancel: Never; after 1 day; after 7 days; after 30 days

Higher credit limits: My X1 card has a $30K limit which is considerably higher than most of my other cards.
No hard credit inquiry: X1 does a "soft pull" of your credit (Note: one reader says that they issued a hard pull so YMMV).
Benefits:

Purchase Security: 90 day protection from theft or damage
Extended Warranty Protection: Double warranty, up to 1 extra year
Return Protection: Up to $250
Cell Phone Protection: Max $500 per claim, $50 deductible. Requires paying your monthly cell phone bill with the card.
Trip Interruption or Cancellation: Up to $2,000 per person.
Auto Rental Collision Damage Waiver: Secondary. No coverage in Israel, Jamaica, the Republic of Ireland, or Northern Ireland.

X1 adds to your Chase 5/24 count: The X1 card will appear on your credit report as a new account and so it will add to your 5/24 count.

Chase's 5/24 Rule

: With most Chase credit cards, Chase will not approve your application if you have opened 5 or more cards with any bank in the past 24 months.

---

To determine your 5/24 status, see:

Easy Ways to Count Your 5/24 Status

. The easiest option is to track all of your cards for free with

Travel Freely

.

---
Earning Rewards
2x Rewards
The X1 card defaults to earning 2x everywhere.
3x Rewards
Each calendar month, earnings bump up to 3x after you spend $1,000.  The first $1,000 only earns 2x, but you then earn 3x spend after that.  Any spend above $7,500 within a calendar month reverts to 2x.  The whole thing resets every calendar month.
4x, 5x, or 10x Rewards via Friend Referral
There are two ways to earn 4X, 5X, or even 10X rewards:
Upon startup: If you join X1 using a friend referral, you'll earn a mystery bonus of 4x, 5x, or 10x on every dollar spent for the first 7 to 30 days.
Ongoing: For every friend you refer with an in-app invitation, you get 7 to 30 days of 4x, 5x, or 10x earnings.
X1's reward program terms state that "At least 85% of participants will receive a multiplier of 4x Points; at least 5% of participants will receive a multiplier of 5x Points; and at least 2% of participants will receive a multiplier of 10x Points."  In other words, expect to get 4x rewards.  I couldn't find any details about how many people will get more than 7 days of increased earnings, but in my experience referring others, 7 days is the norm.
4X or more via Boosts
The X1 app offers greater rewards for purchases with certain merchants or within certain categories of spend.  To earn up to 5x, you have to enroll in "Boosts".  Here are some example Boosts I've had available:
Earn 4x Points on your next Amazon.com purchase
Earn 5x Points on your next Apple Pay purchase
Earn 5x Points on your next gas purchase
Earn 4x Points on your next restaurant purchase
Earn 4x Points on your next grocery purchase
Earn 200 More Points on your next $500+ purchase
Earn 400 More Points on your next $1,000+ purchase
Boosts typically go away after you've used them, but new Boosts then appear over time.  To earn a Boost, simply activate the boost in the app before making your purchase.  I've activated a boost while in line to check-out at a store, for example.
When I first signed up for the card, and even before receiving the physical card in the mail, I picked an Apple Pay 5x Boost and then bought a couple of items at CVS using Apple Pay.  A few things were notable about this:
I immediately received an email confirming that the Boost worked. Subject: "Boost Completed: 5X Points Earned".  Content of email: "Merchant: CVS, Amount: $17.50, Total Points Earned: 87".
Points showed up immediately in the X1 app.  Most rewards programs wait until your statement closes before awarding points.  In some cases (such as with Capital One, I believe), points are awarded once a purchase moves from pending to actual.  In this case, the purchase was still pending.
I was immediately able to select a new Boost after the CVS purchase.  Apple Pay 5x showed up again, so I picked it again.  I thought that maybe it would always be available, but after using the Apple Pay Boost one or two more times, it was no longer an available option.
Not only are these Boosts very rewarding at 5x, but I found the whole process fun.  There's a bit of strategy involved in picking your Boost: will my next purchase be with Apple Pay, or dining, or grocery, or online?  If online, will my purchase be in an eligible category or should I pick a generic boost that offers points for a $100+ purchase (for example)?  Another option is to wait to pick your Boost until you're about to make a purchase.  I guess that some may find this stressful, but for me it's like a fun little puzzle which, when solved correctly, means bonus points.  If you mess up, you still earn strong rewards.
What are points worth?
The value you get for your points depends upon how you use them.  You can offset purchases with specific merchants for 1 cent per point value or you can redeem for cash back for 0.7 cents per point value.
Redeeming Points for Eligible Purchases
Points are worth 1 cent each when used to pay for items with select merchants.  At the time of this writing, here is the full list of qualifying merchants:
| TECH | FITNESS | RETAIL | TRAVEL |
| --- | --- | --- | --- |
| Apple | Adidas | Allbirds | Airbnb |
| Beats | Cannondale | Anthropologie | Alaska Airlines |
| Bose | Lululemon | Aritzia | American Airlines |
| Masterclass | Nike | Asos | Delta |
| Nintendo | Outdoor Voices | Casper | Hotels.com |
| Playstation | Patagonia | Crate & Barrel | Hotel Tonight |
| Sonos | Peloton | Etsy | Southwest Airlines |
| Xbox | Rogue Fitness | Everlane | United Airlines |
| | REI | Glossier | JetBlue |
| | Trek | Ikea | Vrbo |
| | | Reformation | Zipcar |
| | | Sephora | |
| | | Supreme | |
| | | Uniqlo | |
| | | Warby Parker | |
| | | Wayfair | |
Redeeming points for merchant charges works in a similar way to Capital One's ability to redeem Miles for travel purchases or to Chase's Pay Yourself Back.  In other words, you make the purchase first and later use points to erase the charge.  Here's how:
Open the X1 App and go to the Rewards tab (FYI: the Rewards Tab is labelled as either 2X, 3X, or 4X, depending upon your current earnings).
Select "Redeem" to see a list of eligible purchases from Rewards Partners that can be paid off with your Points
Choose an eligible Rewards Partner transaction and select "Pay Off".
You must have enough Points available to redeem against the entire transaction amount (partial redemptions are not accepted).
The amount you paid with Points will be applied to the selected transaction as a statement credit and will reduce the outstanding balance on your account.
I've erased several purchases so far and found that it works exactly as advertised.
<1 Cent Per Point Merchants
X1 offers less than 1 cent per point for the following merchants: Amazon, Best Buy, Costco, Home Depot, and Uber.  I don't recommend redeeming points for charges with any of these merchants since you are likely to get only about 0.7 cents per point value.
Redeeming Points for Cash Back Statement Credit
If you prefer cash back, points can be redeem for 0.7 cents each.  Cash is applied instantly to your card balance.  If you choose to redeem points in this way, then you can calculate your earnings as follows:
Earn 2x = 1.4% cash back (not good)
Earn 3x = 2.1% cash back (good)
Earn 4x = 2.8% cash back (excellent)
Review: Is this card worthwhile?
Based on using the card for over a year, here are some pros and cons:
Pros
No annual fee
No foreign transaction fees
No late payment fees (but you will be charged interest if your balance isn't paid in full within 21 days of the close of each billing cycle)
Awesome virtual card number features.  I love using auto-expiring virtual cards to sign up for free trials without any risk of being charged when I forget to cancel.
Higher credit limit than most other cards
Cons
No longer has the wow factor of 3x everywhere.  Boo.
Unproven start-up.  There's a real risk to earning points with a start-up company.  If they suddenly fold it is likely that you'll lose all unredeemed points.
Shutdown risk.  Early on, there were a number of reports of X1 shutting down people without any obvious reason.  I don't know if that's still happening.
Possibly poor customer support.  I haven't had to deal with customer support so I can't speak from experience, but several readers reported problems early on.  It's possible that these issues have since been corrected.  I don't know.
Rewards worth full value only if you shop with their qualifying merchants.  If you want cash back, you'll only get 0.7 cents per point.
No welcome bonus (unless you count the ability to earn 4x in the first month).
Adds to your 5/24 count

Chase's 5/24 Rule

: With most Chase credit cards, Chase will not approve your application if you have opened 5 or more cards with any bank in the past 24 months.

---

To determine your 5/24 status, see:

Easy Ways to Count Your 5/24 Status

. The easiest option is to track all of your cards for free with

Travel Freely

.

---
No hotel partners.  As things stand today, you can redeem points at full value towards Hotels.com, Airbnb, and Vrbo, but I don't see Marriott, Hyatt, IHG, Wyndham, Choice, or any other hotel brand on the list.
No transfer partners.  Regular readers know that I love points that transfer to airline and hotel partners.  X1 doesn't offer this option.
As a reminder, the card earns 2x by default, 3x for spend between $1K and $7.5K monthly, and 4x for a short time after a referral activates their card.  So, I'll break down my advice by these buckets:
2X: If you think that you'll only earn 2x most of the time, then skip this card altogether and go with something like the Citi Double Cash to get a total of 2% cash back plus the option to transfer points to airline and hotel programs by adding the Citi Premier card to your collection in the future.
3X: If you're sure you'll spend close to $7,500 monthly without going over then X1 is worth considering but only if you're interested in redeeming points against qualifying merchant charges where you'll get 3% value from your X1 spend.  If you're only interested in cash back there are better options like through Bank of America.
4X or more: If you're pretty sure that you can refer people regularly to the X1 card, then the X1 is a great option for you.  Let's assume that your normal earn rate will be 4x.  If you cash out your points for 0.7 cents each, the X1 becomes a 2.8% cash back card while 4x earnings are in place.  That's excellent.  And if you redeem for qualifying merchant charges, you're looking at 4% value.  That's awesome.
Regardless of whether you earn 2x or more with the X1 card, it's possible to do better with other cards within certain categories of spend.  For example, some cards offer bonuses for grocery purchases, others offer bonuses for dining, etc.  See: Best Category Bonuses — Which card to use where?  X1 doesn't try to compete on that level.  Instead, X1 competes against cards that offer excellent rewards for all purchases.  See: Best cards for everyday spend.
Bottom line
The X1 Card has lost most of its luster since abandoning its 3x everywhere capability, but it still has some uses.  I love using X1's one-time-use virtual card numbers when signing up for free trials.  When I forget to cancel before the free trial is over, I still don't get charged.  That's great.  I'm not a big fan, though, of having to spend with specific merchants to get 1 cent per point value.  I have other cards that earn great rewards for everyday spend and so I prefer to use those cards when I'm not earning 4x or more with X1.  And, of course, when I can earn more with other cards thanks to great category bonuses, that's another reason not to turn to my X1 Card.
Most readers would do better to skip this card and to continue to earn lots of points by signing up for the best credit card offers.  With a single great welcome bonus you can quickly earn more rewards than with a year of spending on the X1 card.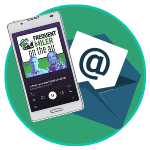 Want to learn more about miles and points?
Subscribe to email updates
 or check out 
our podcast
 on your favorite podcast platform.