I'm still traveling for 40k To Far Away, but my journey is due to end in just a few hours. Greg and Nick have already shared how they used their points and cash, so it's time for me to account for mine.
Over the last two weeks I've visited 6 different countries (not including a couple of countries where I had a layover but didn't leave the airport), spent time in 9 different cities and – hopefully by the end of my journey tonight – will have taken 15 modes of transport.
During that time I traveled more than 13,000 miles and, most importantly, had a great time. I got to see some of Europe's big cities, went troll-hunting in two different countries, saw my family, came out ahead after visiting a casino and still had plenty left in my budget by the end of the trip.
Even better, I managed to do all this while getting "home". I say "home" as I don't have one, but my wife's been staying with her parents for the past two weeks in Portsmouth VA where we used to live, so I'm counting that as home for this journey. Getting back home wasn't part of the challenge, but I decided to make it part of my strategy anyway – more on that tomorrow.
Check out the posts below for more about my journey:
Total Spend
I had 40,000 Membership Rewards and $400 to play with. I tried my hardest, but couldn't find a good redemption for transferring my points to an airline, so I ended up redeeming them for 1.25cpp thanks to having the Schwab Platinum card. That effectively means I got $500 to spend thanks to Membership Rewards plus the original $400 cash balance.
As strange as it might sound, I had a hard time spending all my money even though I traveled for two whole weeks. Unless something goes horribly wrong in the next few hours, I'll still have a decent amount left in my budget – maybe I should lend that to Nick for his overspend 😉
Here's a breakdown of my spending by category:
Flights – $385.83
Coaches – $138.25
City buses – $13.07
Other Travel – $31.22
Rental car – $64.44
Lodging – $155.33
Food – $127.67
Experiences – $38.40
Miscellaneous – $17.33
Cashback/Rewards Earned – ($89.10)
Total $971.54 – $89.10 = $882.44 (Remember that I had $900 to play with, so I was $17.56 under budget)
Flights
Here's what my various flights cost:
Newark-Toronto-Madrid-Zurich-Newark: $238.03

MAD-YYZ on United
YYZ-MAD on Air Canada
MAD-ZRH-EWR on Swiss

Madrid-Brussels: $37.51
London-Copenhagen: $47.89
Copenhagen-Madrid: $62.40
Coaches
I took several coaches during the course of the trip as they were more economical than flying and also had me arriving in city centers rather than having to take a bus or train from an airport to get into the city.
Washington D.C.-Newark: $16.25
Brussels-Paris: $10.15
Paris-London: $15.23

Flixbus, included a trip across the English Channel on a DFDS ferry.

London-Guildford: $8.64
Newark-Atlantic City: $31.00
Atlantic City-Washington D.C.: $27.00
Washington D.C.-Richmond: $11.99
Richmond-Norfolk: $17.99
City Buses
Newark Penn Station-Newark Airport: $1.60
Brussels Airport-Brussels North Station: $3.29
Brussels North Station-Boom Markt: $3.29
Boom Markt-Brussels North Station: $3.29
Newark Airport-Newark Penn Station: $1.60
Other Travel
Madrid Metro: $9.24

One day travel pass in Zone A

Richmond Uber: $12.28

I couldn't face walking another 3.5 miles from the Greyhound station to my accommodation for the night. This was my final night on the trip, so I knew it wasn't going to cause me to go over budget; if it had occurred earlier in the trip, I'd have sucked it up.

Hampton Roads GoPass: $4.50

Unlimited travel on public transport in Hampton Roads – using for Norfolk Tide (tram) and Elizabeth River Ferry.

Bolt Scooter: $0.70

Ride was $5.70, but I got $5 off for using a promo code as it was my first time riding with Bolt.

Bolt Scooter: $2.40

This ride was also in Richmond, riding from Kuba Kuba restaurant to Virginia Museum of Fine Arts.

Bolt Scooter: $2.40

This ride was from VMFA to the Greyhound station.
Rental Car
Rental Car: $40.90
Parking: $1.47

Parking lot by Kronborg Castle

Gas: $22.07
Lodging
Despite traveling for two weeks, I only paid for accommodation for five of those nights, while another night was spent for free when staying with my parents. Three nights were spent sleeping at airports, with the remaining nights spent on planes or buses on overnight journeys.
London: $22.57

PubLove @ The Steam Engine, booked through Hotels.com

Atlantic City: $59.77
Washington D.C.: $35.00

HI Washington D.C. Hostel, booked through Hotels.com

Richmond: $37.99

HI Richmond Hostel, booked through Hotels.com
Food
I spent more than Greg and Nick on food for a few reasons. First, I traveled for twice as long, plus I decided to make part of my trip specifically about trying food from every country/city that I visited. They also had access to airport lounges for much of their trip, while I took a lot more journeys by bus and so didn't have lounge access for much of the trip.
I only ended up getting through about half my wraps and tuna packs though as I did get to take advantage of some Priority Pass lounges and was well-fed when staying with my parents.
Toronto: $1.04
Madrid: $7.14
Boom: $7.14
Starbucks: $3.29

While waiting several hours in Brussels for my bus to Paris

Paris: $10.21

Ham baguette and hot chocolate

Paris: $2.20
Calais-Dover: $4.87

Pot of tea & blueberry muffin on ferry across the English Channel

London: $6.56

Dinner from Sainsbury's (grocery store) consisting of Scotch egg, pork pie, chips, fruit & chocolate milkshake. I know, I'm a model of clean eating.

London: $4.18

Sausage roll and bacon roll from Greggs

Guildford: $12.93
Helsingør/Copenhagen: $11.27

Frikadeller (chicken meatballs) and two Danish pastries

Newark: $4.25

Egg & sausage bagel from Dunkin' Donuts

Atlantic City: $4.57

McDonald's – Hamburger, McChicken sandwich, fries & soda

Atlantic City: $3.00

Tip at Fresh Harvest buffet in Hard Rock Casino & Hotel

Atlantic City: $1.49
Atlantic City: $3.20

McDonald's – 2x McChicken sandwiches & soda

Washington D.C.: $9.63
Richmond: $15.98

Drinks + tip at Third Street Brewing

Richmond: $1.00
Richmond: $13.72
Experiences
Most of my experiences were gained for free, such as walking around cities, going troll-hunting, etc. I did pay for a few things though:
Madrid: $2.20

Donation for visiting the crypt beneath Catedral de la Almudena

Washington D.C.: $31.20
Washington D.C.: $5.00

Tip for the Segway tour guide
Miscellaneous
I also had a few expenses which didn't really fit in any of the above categories:
Toronto: $5.30
Madrid: $10.93
Brussels or Paris (I forget which): $1.10
Cashback/Rewards Earned
Both during the planning and the trip itself, I managed to earn cashback or rewards that added back into my budget in a number of ways. This is similar to how Greg earned 811 Ultimate Rewards for his trip, but on a more lucrative scale.
Here's a breakdown:
714 Ultimate Rewards (worth $7.14)

Earned by paying for the EWR-YYZ-MAD-ZRH-MAD flight with my wife's Chase Sapphire Reserve. The 714 points can be used as a statement credit, thereby reducing the net cost of the flight by $7.14.

113 Ultimate Rewards (worth $1.13)

Same as above, except for my flight with Brussels Airlines from Madrid to Brussels.

144 Ultimate Rewards (worth $1.44)

Same as above, but for my flight from London to Copenhagen on Norwegian Air.

187 Ultimate Rewards (worth $1.87)

Same as above, but for my Copenhagen to Madrid flight.

$0.51 cashback from Discover

I paid for my Brussels to Paris travel with Flixbus using PayPal. PayPal was a 5% category for Discover at the time, so I earned $0.51 cashback.

$0.76 cashback from Discover

Same as above, except this was for the Flixbus from Paris to London.

$0.43 cashback from Discover

Same as above, except this was for the National Express coach from London to Guildford.

$6.77 cashback from American Express

I booked my hostel in London through Hotels.com and paid with a gift card bought from Newegg at 30% off thanks to the Amex Offer.

$9.36 cashback from American Express

Same as above, except this was for a Groupon gift card that I used to pay for the Segway tour.

$14.94 cashback from American Express

This was for buying an Airbnb gift card from Staples using a 25% back Amex Offer to pay for my accommodation in Atlantic City.

$44.75 casino winnings

When status matching to Rock Royalty status at Hard Rock Casino & Hotel in Atlantic City, I got $65 of free play. I managed to turn that into $44.75 of winnings thanks to the suggestions of people in the Frequent Miler Insiders group. Special thanks in particular to Sophia who recommended cashing out as I went along – this helped ensure I kept all of my winnings.
Final Total
So all told, I had $17.56 left in my budget. I splurged a lot on my last couple of days with the Segway tour, burger, beers, Uber, Cuban food, etc., otherwise I'd have had closer to $100 left in my budget – not too shabby!
Other Earnings
I also earned some additional rewards along the way that I haven't accounted for here.
Hotels.com – Three nights of my accommodation were booked through Hotels.com, so I'll get back 10% in Welcome Rewards for each of those nights which will be worth an extra $9 or so.
TopCashback – I booked all three nights of my Hotels.com stays after clicking through from TopCashback. Two of those tracked, so I have $2.44 pending; I should probably raise a claim for the other transaction.
TopCashback – I clicked through to Brussels Airlines from TCB as they were offering 1.5% cashback at the time (it's currently showing as 0%). That should've gotten me $0.56 cashback, but it didn't track and so I've raised a claim.
Quidco – Quidco is a UK-based cashback site that's similar to TopCashback in that they pass on 100% of the cashback earned. I still have an account with them from when I lived in the UK and clicked through to National Express and Flixbus from there. (n.b. Flixbus USA is available on some US-based portals, but I wasn't sure if European transactions would track). I have £0.16 pending for my National Express trip, but the Flixbus transactions never tracked, possibly because of those journeys originating in continental Europe rather than the UK. I might still try raising a claim, although it'd only get me the equivalent of $1.22 in GBP.
United – I credited the miles earned from my EWR-YYZ-MAD-ZRH-EWR flight to United and so earned a grand total of 670 MileagePlus miles.
Norwegian – I earned a total of 9 CashPoints from my two flights with Norwegian. Those are apparently worth ~$1, so it's likely they'll go to waste as I don't think I'll end up flying Norwegian again anytime soon and they expire after 48 months.
I think this covers everything, but let me know if you have any questions about my expenditure.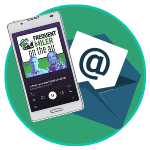 Want to learn more about miles and points?
Subscribe to email updates
 or check out 
our podcast
 on your favorite podcast platform.