Air Canada Aeroplan's new U.S. based credit card fascinates me.  From 3x earnings at grocery stores to big spend incentives (all the way up to a million dollars), it seems to be custom designed for "gamers" (people who push the points & miles hobby to the extreme).  Whether or not the card is right for me (probably not), I love what they've done with it.  My mind twirls with ideas.
One thing I don't like about the new card is the welcome bonus.  Instead of offering points that can be used any which way we'd like, the Aeroplan card offers two 50K Flight Reward Certificates after $4K spend in 3 months.  My first reaction when I learned this was "ugh!"  I had assumed that these things would be like hotel free night certificates with limitations and expiration dates.  Fortunately, I was wrong.
Here's what we know now about the certificates:
Reward Certificates never expire as long as you keep your Aeroplan card account open.
Reward Certificates can be combined with points to book award flights.  For example, if your award flight costs 70,000 points, you can book the award with a combination of a 50K Reward Certificate and 20K Aeroplan points.
Reward Certificates cannot be combined on a single award.  Suppose you want to book a 100K round-trip award flight, for example.  You wouldn't be able to pay for that award with both certificates.  However, you could book the award as two separate one-way awards for 50K each in order to use both certificates.
If you use a certificate to pay for an award that costs less than the certificates face value, no residual value will be left.  For example, if you use a 50K cert to pay for a 30K award flight, the certificate will be done, empty, valueless, kaput.  You don't get to keep the 20K difference.
Clearly Aeroplan's Reward Certificates aren't as bad as hotel free night certificates.  Hotel free night certificates typically expire one year after they're issued, and they usually can't be combined with points for a higher level award night (Marriott will soon offer an exception to this).
OK, so Aeroplan's certs aren't as bad as I expected, but that doesn't mean that I like them.  If your main use for Aeroplan Flight Rewards is for cheap economy flights, you might not get the opportunity to use the certificates at full value at all.  Plus, if you don't use your certificates in the first year of card membership, you'll basically be forced to renew the card in year 2 unless you're willing to forfeit the certificates altogether.  And, of course, that same dynamic could spread into years 3, 4, and beyond…  If they just gave us 100,000 points as a welcome bonus instead, neither of those issues would occur.  Points can be used any which way you like and they'll stay in your Aeroplan account even if you close your Aeroplan credit card.
I get why Chase and Aeroplan decided to offer a welcome bonus of certs instead of points.  They can still advertise that their welcome bonus offers "up to 100K point value," but it costs them less to deliver on that promise.  Some cardholders will redeem certs for rewards that cost less than 50K points.  Others will close their card accounts and lose the certs altogether.
My concern with this development is that Chase may start to offer similar certificates with other co-brand cards.  With most airlines that would be extremely annoying.  With Southwest, it would be a disaster since flight reward certificates wouldn't count towards the Southwest Companion Pass the way that points do.  On the plus side, Chase can't impose a change like this without the airline's rewards program being all-in.  With any program, it would take a lot of work to add the ability to redeem certificates for flight rewards.  My bet is that no other program will be willing to put in that work.  So, fear not.
OK, enough rambling.  The short story is this: Aeroplan's Flight Reward Certificates aren't as bad as I feared, but they're nowhere near as good as points.  And, while I'd hate it if this type of welcome bonus spread to other airlines, I'm pretty confident that it won't.  It would take a lot of IT work to pull it off, and most programs have plenty of higher priority IT work to get done.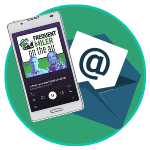 Want to learn more about miles and points?
Subscribe to email updates
 or check out 
our podcast
 on your favorite podcast platform.