Bilt's incredible 100% transfer bonus to Air France Flying Blue on May 1st suddenly has me drooling over Bilt Rewards points.  This may be the first transfer bonus I've ever seen where I think it's worth transferring even without a plan for how to use the points.  While it's too late for amassing Bilt points in time for this Flying Blue promo, it now seems like a good idea to earn Bilt points for future promos.  How best to get them?  Unlike many other points programs, Bilt doesn't offer a big welcome bonus for getting their credit card.  So, we have to look to other options for earning Bilt Rewards.  Fortunately, there are quite a few options…
Update 4/29/23: Previously there was information in this post about being able to use the Bilt rent account to earn rewards for things other than rent where credit cards aren't usually accepted. Bilt has clarified that this was a mistake made by their chatbot and we've updated that section of this post accordingly.
Overview
At its core, Bilt Rewards is a program that offers rewards for paying rent.  Fortunately for those of us who do not have rent payments, there are plenty of other ways to earn rewards too.  And, best of all, Bilt Rewards points are super-valuable because they offer 1 to 1 transfers to a number of valuable programs including AA, United, Hyatt, and many more.  Even without transfer bonuses, I've argued that Bilt has a better collection of transfer partners than Amex, Chase, Capital One, or Citi.  But where those other programs occasionally offer transfer bonuses ranging from 15% to 50%, Bilt is the only one to offer occasional 100% bonuses.  I wasn't all that excited about the previous IHG and Hawaiian Airlines 100% bonuses, but the Air France deal is incredible.  Air France Flying Blue miles often offer very good value for flights between the U.S. and Europe.  With a 100% transfer bonus, the potential value is fantastic.  While I usually warn against transferring points prospectively, this is a situation where I think that anyone with a bunch of Bilt points should consider it.  And that leads me back to the point of this post… how does one go about earning lots of Bilt points?
Unofficial welcome bonus
Even though the Bilt Mastercard doesn't officially have a welcome bonus, people who sign up for the card report receiving an email from Bilt offering 5x rewards on all charges except for rent for five days (up to 50,000 points max).  While that's not as big of a bonus as you'll get with many other cards, it can still be significant especially if you have large bills to pay during that timeframe.
Refer friends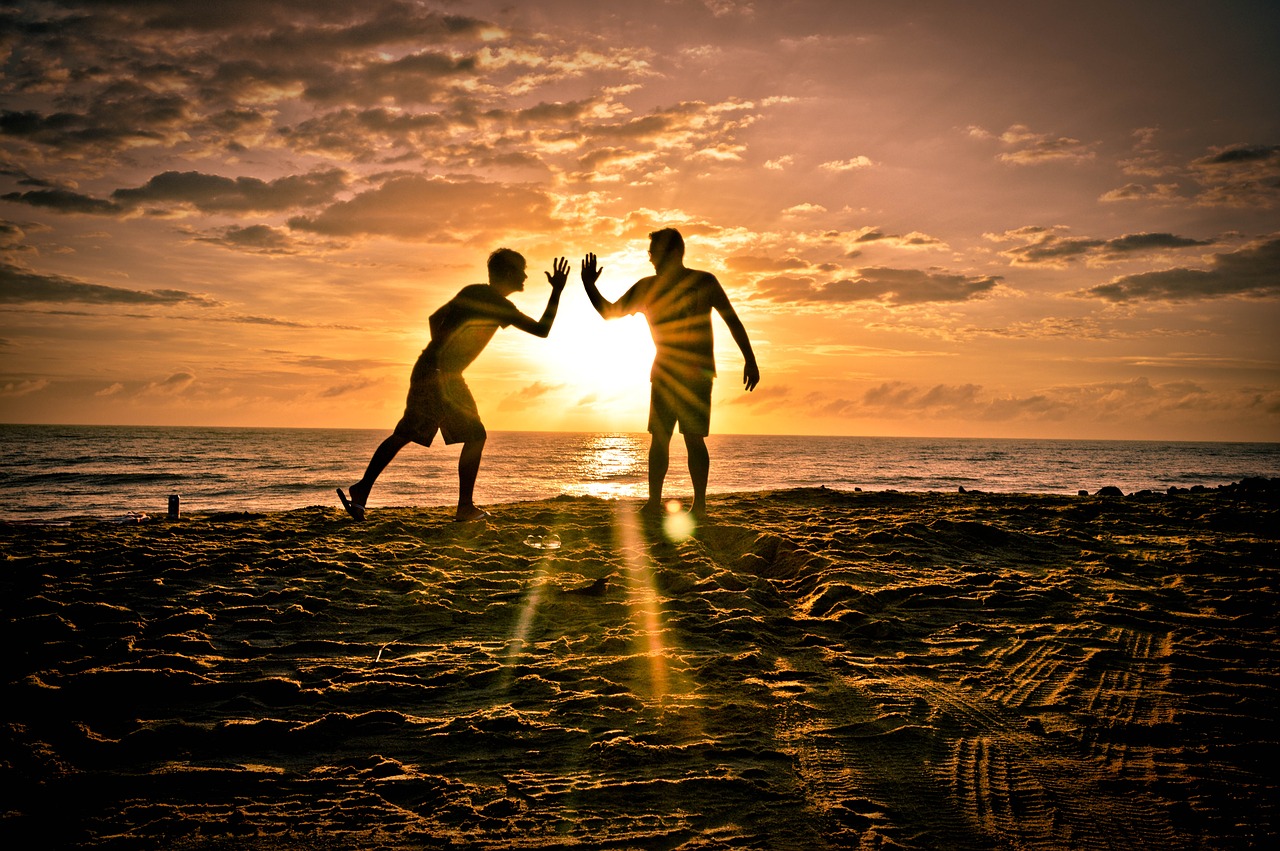 Bilt offers a referral program for the Mastercard. For each person you successfully refer, you get 2,500 points. Every 5th successful referral gets you an additional 10,000 points – up to 2 million bonus points. You can find your referral code by tapping the invite button in the app.
One interesting aspect of this offer is that you don't need to have the card yourself in order to earn points referring others.  And while the referral bonus is kind of puny compared to refer-a-friend offers available from Chase or Amex, getting friends to sign up for the fee-free Bilt card should be a very easy sell — especially if they pay rent.
Rewards beyond rent (maybe not)
The headline benefit of the Bilt Mastercard is that it lets you earn rewards for paying rent even if your landlord doesn't accept credit card payments.  Regardless of whether your landlord is paid via check, Venmo, Paypal, or ACH transfer, you can still earn 1 point per dollar for these charges (up to a max of 100,000 points per year).  That's obviously awesome for anyone who pays rent, but what about the rest of us?
UPDATE: The Bilt Rewards Digital Agent chatbot previously listed a number of non-rent payments that could be made with the Bilt rent account, but the chatbot has been updated and now simply states "You can only use our Pay Rent Online feature for rent and rent-related charges. These charges may include rent or additional charges from your landlord, like utilities or maintenance."  Our contact at Bilt confirms that the chatbot's previous responses were wrong.  That said, many people have reported success earning rewards via HOA payments, so there may be a little wiggle room in the definition of "landlord".  Still, most of the options previously listed almost certainly will not work.
As I learned from One Mile at a Time, Bilt's Digital Agent (chatbot), says that you can pay for other things besides rent in order to earn rewards.  Specifically, the Digital Agent told me that I can use the Bilt Rent Account to pay for the following:
HOA fees
Security deposit
Electric bill
Gas bill
Water bill
Condo fees
College living/university housing (not paid as part of tuition)
Cable
Internet
Cell phone payment
Application fee
Often you can already earn rewards from paying some of the above via any rewards-earning credit card.  The above list is most interesting for earning rewards on the things where credit cards aren't accepted: HOA fees, security deposit, condo fees, and college housing all offer decent opportunities.  Additionally, it depends on where you live as to whether utilities can be paid by credit card without a fee so you may find opportunities there.
Earn 3x dining, 3x Lyft, 2x travel
The Bilt Mastercard offers standard category bonuses which make it a good card to use to pay for dining, Lyft rides, and travel.
Double Points on Rent Day
On the first day of each month, the Bilt Mastercard becomes a powerhouse offering double rewards for all spend.  That means that you'll earn 6x dining, 6x Lyft, 4x travel, and 2x everywhere else!
Your earnings potential on Rent Day isn't infinite: you can earn up to 10,000 maximum bonus points on rent day.
If you can organize your spend to happen on the first of each month, you can do incredibly well with this card.  Here are some ideas:
Pay estimated taxes on the first of the month in order to earn 2x rewards.  See: Pay taxes via credit card.
Visit your favorite restaurant on the first of the month and buy a gift card to that restaurant in order to earn 6x rewards.
Make the first of each month your "shopping day" in order to earn a minimum of 2x on all shopping spend.
Bilt Dining
Bilt offers automatic 5x rewards for dining at participating restaurants.  This is on top of the rewards earned by your credit card.  If you use your Bilt credit card to pay at these restaurants, you'll earn the usual 3x for dining with the card (or 6x on Rent Day) plus 5 extra points per dollar from Bilt Dining.  If you pay with a different card linked to your Bilt wallet, you'll earn whatever rewards your card normally offers (such as 4x Amex points with the Amex Gold card) plus 5x Bilt points.
At the time of this writing, most participating restaurants are in New York City, along with a smattering in other major cities.  Bilt intends to expand the list of participating restaurants over time, so it's worth linking your credit cards to the Bilt Wallet just in case you go to a participating restaurant, even if you don't live near any of them right now.
Read more here: Bilt Rewards now offers dining program — Earn 5x points when paying with linked card
Small Wins
Play the Point Quest game: Each Rent Day (the first of each month), play the Point Quest game in the Bilt app to earn up to 250 points.
Link your Bilt account to transfer partners: Bilt Rewards offers 100 points for every loyalty program you link to your Bilt Rewards account. This represents very low-hanging fruit for most members and does not require having the Bilt Mastercard.  Note that Bilt has occasionally run promotions with increased incentives for linking specific programs. For instance, in April 2022, Bilt offered 500 points for linking an American Airlines AAdvantage account and in May 2022 Bilt offered 500 points for linking a World of Hyatt account. Both of those promotions have since expired, but it is worth keeping your eye out for future promotions if you have not yet linked all of your loyalty accounts.
Link your Bilt account to Amazon: Bilt Rewards points can be used to buy things on Amazon.  Don't do it.  It offers terrible value for your points.  That said, you can earn 250 Bilt points by simply linking your Bilt account to your Amazon account.
Link your Bilt account to Lyft: Use any form of payment and earn 2X points on Lyft rideshare rides when your Bilt Rewards and Lyft accounts are linked, and Bilt is set as the active loyalty rewards partner.
Link credit cards to your Bilt wallet: Earn up to 300 points.  Earn 100 points for each card you link to your Bilt Wallet, up to 3 cards.
Conclusion
While it's not as easy to amass Bilt points as with some other major programs, it is possible to earn a lot of points.  The biggest wins come from taking advantage of Bilt's spend bonuses, friend referrals, and rent (and rent-like) payments.  The double-points on Rent Day alone could lead to huge point totals if you try to lump your spend towards the first of each month.
Personally, while my son has the Bilt card, I don't have one myself… yet.  But offers like the 100% transfer bonus to Air France Flying Blue make me think that it may just be time…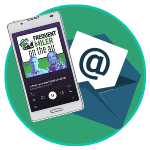 Want to learn more about miles and points?
Subscribe to email updates
 or check out 
our podcast
 on your favorite podcast platform.