Finally, Delta has enabled the ability to apply upgrade certificates online.  In 2021, Delta greatly enhanced upgrade certificate usability by making it possible to view upgrade availability online and to apply them to award tickets.  Then, on Feb 1 2022, Delta changed how these certificates worked and made them less valuable in many ways.  Now, Mr. Good News / Bad News Delta is back with good news: it's now possible to apply upgrade certificates online in the process of booking Delta flights.  That doesn't make up for Delta's Feb 1, 2022 bomb, but it's a nice little Band-Aid on the broken leg.
Upgrade certificates are available only to Platinum and Diamond Elite members as annual Choice Benefits.  When you reach Platinum status you can choose 4 Regional Upgrade Certificates.  And when you reach Diamond status, you can choose 4 Global Upgrade Certificates (or more regional upgrades or a combo of the two).
Apply certificates online
Once the certificates are in your account, it's easy to apply them online in the course of booking a Delta flight.  As long as you are logged in, on the final check-out screen you'll see an option to apply your certificates.
The image above shows a round-trip flight that was eligible for upgrading with either Regional or Global upgrade certificates.  As you can see, you can choose to upgrade either the outbound or the return, or both.  And, you can even mix and match which specific upgrade certificates to use.  On flights like these where the upgrade is shown as being to First class, rather than to Delta One, the Global cert will automatically upgrade you even if the search results didn't show upgrade availability.  The regional cert upgrade will be automatic only if there is regional upgrade availability.  If there is no regional upgrade availability, applying a regional upgrade certificate will put you on the waitlist for an upgrade.  Importantly, being on the waitlist jumps you to the top of the upgrade queue at the airport.  I often use Regional upgrade certificates to increase the odds of getting an upgrade rather than securing the upgrade 100%.
I tested applying a certificate to a flight and it worked perfectly.  After the check-out screen I got this message:
UPGRADE CERTIFICATE
Request: Submitted
Your upgrade request with your Certificate(s) has been successfully submitted for processing. Once your request has been approved, you will receive a confirmation email with the details.
We hope you enjoy your flight and thank you for choosing this exclusive Choice Benefit for being a SkyMiles Medallion Member.
And, less than a minute later, the upgrade went through and I was able to select seats.
Things that don't work (yet)
You can't use certificates from multiple accounts
When booking a flight for multiple people, there's no way online to use certificates from more than one person's account.  For example, I did a test from my wife's account where I tried to book the two of us to fly to Europe round-trip.  She had 3 Global Upgrade certificates in her account and I had one.  If we called to apply them, we would be able to apply all four to the reservation.  Online, it looked like the system was letting me do that, but after booking the system told me that the upgrade failed:
UPGRADE CERTIFICATE
Request: Unsuccessful

We're sorry, but your upgrade request(s) cannot be completed online at this time. Please contact your dedicated Medallion number and a Specialist will assist you.

Please note that your Upgrade Certificates have not been submitted.
You can't apply upgrades to an existing reservation
Delta says that this ability is coming soon.  I'm looking forward to that because there are times that I want to book Delta flights outside of Delta's own system.  For example, if I want to use Amex points to pay so that I'll get a 35% point rebate with my Business Platinum card, I have to book through Amex to do so.  One big advantage of buying tickets through Amex is that Amex often has better rates for premium cabins, including Premium Select, than when booking through Delta directly.  And the way that Global Upgrades work now, there's a big advantage to booking Premium Select in order to secure a Delta One upgrade.
You can't change existing reservations that have upgrade certificates applied
This is not a new problem, but it is very frustrating when waiting on hold with Delta and hearing over and over again "Did you know that you can make changes online? Visit Delta.com…"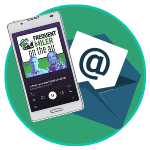 Want to learn more about miles and points?
Subscribe to email updates
 or check out 
our podcast
 on your favorite podcast platform.