If I told you that so far this year I have been in 16 countries over 3 continents and I've flown in flat bed business or first class on 8 different airlines and stayed in multiple 4 and 5-star hotels and resorts along the way *ALL FOR FREE*, you would (I hope) be incredibly skeptical at best and more likely you would think I was completely full of bologna (and rightfully so). There is indeed a "joy of free" when you sit down in a fancy seat and realize that at least some of the people around you paid a sticker price in the thousands when you used some airline miles and a few dollars in taxes, but don't allow yourself to be fooled into thinking that it's "free" lest you make poor choices. This concept of award travel not being "free" isn't new, but it has come to mind a few times lately in specific instances and I think it's worth a highlight to keep us all honest about what we do.
A common error in thought
Let's say you have the Chase Sapphire Reserve card and you used 100,000 Chase Ultimate Rewards points to book a hotel through the Chase Travel portal that would have cost $2,000. Your 100,000 points would have been worth $1500 (since you get 1.5c per point in value with the Sapphire Reserve), meaning that your out-of-pocket cost for the hotel would have been $500. Would you say that the hotel cost you $500 because you were able to cover the rest with your points?
I often see people think of it this way, but in my opinion it is an expensive mistake to fall into this trap.
At a base level, every Chase Ultimate Rewards point can be redeemed for $0.01 in cash. That means your 100,000 points could be cashed out for exactly $1,000 in cold hard cash – money in the bank. When you redeemed them for the hotel in this example scenario, you effectively paid $1,000, just in a different currency. Think of it like trading a stack of ten hundred dollar bills away for a $500 discount (since 100,000 points will cover $1500 of the bill, it's like getting a $500 discount, not like getting a nearly "free" room).
That's not to say it's a bad deal. If you really wanted that $2,000 hotel room and I told you that you'd get a $500 discount if you paid in part with a stack of ten $100 bills, you'd probably be happy to make that trade. Just know that you're making a trade — and it isn't with monopoly money. In that case, Chase Ultimate Rewards are a made-up currency, but the points can be traded for real money.
Obviously if you got that 100,000 points via a new credit card welcome bonus, it probably feels especially "free" since you may have earned that bonus just by spending money on expenses you'd have paid whether or not you got that 100K bonus points — but at the end of the day, it doesn't matter how you earned the points. Those points can be redeemed for one thousand dollars in cash and you are effectively using that cash when you redeem them. Think of the points as a coupon code — you're paying $1,000 plus a coupon code to get [insert fancy travel]. That fancy travel might be "worth" a lot more than the thousand bucks you traded for it (and I'm not judging here – I make that trade all the time), but make no mistake: you traded a thousand bucks for it.
I know that thinking of it this way takes away some of the Joy of Free and that's something I struggle with from time to time.
Soon I'll be spending two nights in a room that otherwise would have cost more than $1,000 per night. But I won't pay that sticker price. Instead, it'll only cost me 29,000 points per night thanks to a Hyatt redemption and suite upgrade award. A family member will share the suite with us and I won't charge them anything for it because I do earn a lot of points at relatively low effort. But saying that the hotel stay is free isn't true. I transferred the points from Chase Ultimate Rewards to Hyatt to book the hotel. That 29,000 points per night could have alternatively been redeemed for $290 in cash in the bank — meaning that my hotel stay has a total cost of $580. It's just like the old TV show Let's Make a Deal: I had points and I could have traded my points for $580 or traded them for two nights at a fancy hotel. I took the hotel — which cost me the chance at $580 in my bank account. Thought about differently, Chase essentially gave me $580 and I gave $580 to Wayne Brady for my hotel this weekend (no, I didn't go on Wayne Brady's TV show, this is just a figurative example). Sure, that's a huge discount over the $2,000 going rate, but it's still almost six hundred real dollars that could have stayed in my pocket if I asked a friend to crash on their couch instead of booking a hotel.
If I had to take that $580 out of my bank account to pay for a hotel for this trip, I probably wouldn't have done it. I'd have stayed somewhere cheaper or farther away or only gone for one night (or all of the above), etc. The banks and award programs know that people are more hesitant to part with cash than monopoly money — it's no accident that they award made-up reward currencies. They want me to feel like it isn't money out of my bank account that I'm using and to tell my friends and family about all of the "free" stuff my points got me. And to a certain extent, I'm happy to have them pull the wool over my eyes. I can close my eyes and cover my ears and say "but I get to stay in a fancy hotel in midtown Manhattan and park for free and eat breakfast for free and nah nah nah nah boo boo", forgetting about that $580. And know this: I play my fair share of "nah nah nah nah boo boo". I think it is natural in this game (and fun!) to focus on the quality of the redemption rather than the cost. I'm not judging those who do — I'm just admitting that we do it.
And again, it really doesn't matter if I earned all of of my Ultimate Rewards points last week in a Staples fee-free gift card promotion or if I earned them back this week via another one. My acquisition cost is irrelevant — redeeming those points for a hotel cost me the chance to redeem them for $580 in cash. I'm happy to make that trade when it means that we'll spend a weekend in a nice hotel in a perfect location and I'll be very grateful for a spacious, comfortable room in a city of broom-closet-sized hotel rooms. But it isn't free.
Framing travel as free does us no favors
I recently met up with a member of our Facebook group while I was at a Priority Pass restaurant at BWI and he mentioned how much he hates it when he sees people in the award travel community frame the type of travel we do as being "free" — in part because of the way this influences the perception of his friends and family.
Take my trip  upcoming hotel stay as an example: telling my family member that the room is free is totally inaccurate (since it did cost me the chance to put $580 in my pocket). It also gives the wrong impression — that I can just travel an unlimited number of nights this way and that it wouldn't cost me anything to do the same for others in my circle. Again, I'm happy to cover the hotel with my points, but let's not diminish the value of that to nothing. If I booked the same hotel for a friend or family member when I wasn't going to also be traveling, it would feel to me a lot more like a $580 gift than a $0 gift, even if they would never consider paying $580 for it since I effectively did pay $580. The bottom line is it still costs me $580 even if I don't plunk my card down to pay that price at check-out.
And this is where the reader's frustration came in: if friends or family think it's free, they think it is effortless and worthless and infinitely possible when in fact those points have very real value. Points often have cash value and their value also extends beyond the cash price into the value of the joy of free. That's where things get murky.
The Joy of Free
Nearly a decade ago, Greg wrote an excellent post about the Joy of Free and the strange phenomenon where he actually derives more enjoyment from award currencies that are less flexible. The basic premise is that if Award Currency X can only be used for a free massage or a free yoga session, then it's easier to enjoy that massage or yoga session without any guilt for having redeemed for that rather than something else. Read the full post here: Impossible point valuations and the joy of free.
In other words, if I have Hyatt points, the only realistic use of those points is for Hyatt stays. So, with this weekend's stay as an example, let's imagine that I had 58,000 World of Hyatt points sitting in my account and I therefore didn't need to transfer anything from Chase Ultimate Rewards to Hyatt.
In that case, the "cost" of the redemption seems significantly less. After all, I can't trade Hyatt points for $580. I can't redeem them for cash at all (yes, there are mileage brokers who buy points, but I'm not interested in putting my loyalty accounts in jeopardy by selling points so that isn't realistic for me). Other redemptions aren't worth much. Practically speaking, the only good way to redeem Hyatt points is for a Hyatt stay.
So if I were in a situation where I had 58,000 Hyatt points, the stay I've booked for this weekend would feel significantly more "free". I'd certainly feel less guilt about using my points. Sure, I might think about how those 58,000 points could alternatively get me 11 or 12 nights at a Category 1 Hyatt, but that feels more abstract. Points tied to a single airline or hotel awards currency are significantly easier for me to part with thanks to their limited range of use.
The Joy of Free is significant. I'll check into my hotel and have breakfast in the restaurant knowing that some people around me are leaving many hundreds (or thousands) of dollars lighter than they arrived and there is some element of fun in feeling like an imposter in their world. And while yes, I could have redeemed my points for $580, the value of the cash is finite and can not realistically be leveraged into something more, whereas as points I am able to leverage that value into something I couldn't or wouldn't otherwise buy (in this case, the expensive room). It's fun getting what sometimes feels like astronomical value out of points and I'm not going to stop loving that any time soon.
And my goodness have I enjoyed some jet-setter type travel this year that is far beyond anything I could afford. This year alone, I've been at Lake Como and on the shores of Malta and at Paris Disneyland and the Pyramids of Egypt and Turkey and the Greek Islands and snorkeling with whale sharks in Oman and visiting Santa in Finland and in Singapore and London and the Philippines and the list goes on. It is far more travel than I'd be able to afford to do if I were paying cash for it all even if I were doing it in the type of economy/backpacker style that I knew before miles and points. The reality for me has been quite the opposite, I've flown in business or first class and stayed at properties like the Grand Hotel Victoria, in a Grand Staircase Suite at the St. Pancras Renaissance London, and at the Waldorf-Astoria Dubai. I'm absolutely living the life and anyone who has done it knows that it is fun. And it is easy to get hooked.
That stuff just wouldn't be possible if I didn't make it my business to amass monopoly money en masse and study how to squeeze every last drop of value from it. I'm lucky that I can make a career out of helping others do the same. But these past few years, I have found myself thinking about the cost of some redemptions more carefully.
I find it far easier to part with free night certificates and airline or hotel-specific points than to transfer from Chase (where points are worth $0.01 per point in cash) or Amex (where points can be redeemed for Schwab deposits at a rate of $0.011 per point or into an Amex business checking account at $0.01 per point with the Business Platinum card).
For example, I recently wrote about how I booked my family of four a trip to Belgium next summer flying out in Air France business class and back on Brussels Airlines in business class (with flat bed seats in both directions). On that trip we spent:
197,750 Air France / KLM Flying Blue points + $780
102,000 Avianca LifeMiles + $393
In both cases, I had those points already sitting in those programs based on previous transfers for cancelled or changed trips (and I had taken advantage of a transfer bonus to Air France), but let's imagine that I transferred all of those points from Amex Membership Rewards. .
Those 299,750 points could therefore be redeemed at 0.11c per point (with the Schwab Platinum card) for $3,297.25. That's real dollars and cents, not an abstract concept of value. Add in the ~$1200 in taxes and fees and we're at a cost of about $4,500 round trip for my family. Divided by four passengers, that's only about $1125 per passenger all-in round trip — far below the cost of a round trip flat bed business class ticket to Europe on a normal day and in fact a price that some people pay for economy class airfare at peak times (and the trip is during peak summer dates). It is no doubt a great deal, but it's not free.
And it's important that I remember it's not free. For every eight or nine of those types of trips I take, I could have bought a new car (and maybe earned a boatload of miles doing it) or saved more for this or that. I'm not saying that I'd rather cash in all my points and do something else with the money. I'm obviously happy to use them to travel more and more comfortably than I otherwise would. But I think it is important to keep yourself honest about the cost of redemption.
Why does it matter?
I think it's important to consider redemption cost in order to avoid making bad choices. If you think of your points as being "free", you are much more likely to redeem them poorly.
Let's be clear: there's nothing wrong with allowing yourself the Joy of Free and getting pumped up over a great redemption. Book that dream hotel or dream flight with your points and enjoy every minute of it, just be conscious of the value you're trading so you make good choices.
In my mind, the problem with thinking of the points as being "free" is that this type of thinking makes it easy to make poor redemptions. If you don't stop to consider the value you're trading away, it can be easy to say "whatever, I'll use some more points and it'll be free". It's also easy for the allure of free travel to cloud our choices on the "earn" side.
One of the concepts I think it is important to consider is the cost of the points you earn. For instance, if you use a card that earns 2 transferable points per dollar, that's a solid return on spend. But I've written in the past that this is akin to buying miles for 1 cent each since you could easily have a no-annual-fee card that earns 2% cash back. It's that Let's Make a Deal choice again: for every dollar you spend, you have the opportunity to get 2c and you're instead choosing 2 monopoly money points. When you redeem well, that can be an excellent trade. But if you forget that those points cost you something, it can be easy to throw caution to the wind and redeem without thought.
At the cents level it can be easy to make that trade, but Capital One miles make it easier to feel the difference. For instance, if you redeem 63,000 Capital One miles for a business class flight to Europe with transfer partner Avianca LifeMiles, you'll no doubt feel like you got a great deal while also realizing that the points could have otherwise been redeemed for $630 in travel expenses. Assuming you earned your points with a card like the Venture X or Venture Card, you earned 2 points per dollar spent — but remember that you could have earned 2% cash back, so that 63,000 points could have been $630 if you used a cash back credit card.
In that case, you're probably saying that giving up the chance at $630 for a business class ticket to Europe is a very good trade. I don't disagree — I'm happy to make that trade all day long. But if you forget that it's a trade, it's easy to start thinking "well, it's only a few miles more" for this or that — or to throw away points on suboptimal redemptions.
Bottom line
None of the above is new or news to those who have been playing the game for years and it's a topic that we've written about before. Still, recent conversations about the way we frame our "free" reduced price travel and how we think about our own redemptions remind me that it's worth keeping ourselves honest now and then. Enjoy your Joy of Free and leverage those points to get outstanding value, just don't fall into the trap of thinking that it's really without cost. The juice is certainly worth the squeeze as long as you don't forget about the trades you're making.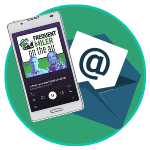 Want to learn more about miles and points?
Subscribe to email updates
 or check out 
our podcast
 on your favorite podcast platform.