Update 8/21/21: We are once again seeing these big welcome offers sent out via email. Greg's son, who has already been targeted to add an additional Business Platinum card twice, got targeted yet again for this offer that includes no lifetime language (the subject line of the email says, "Limited-Time Offer for [Name]: You could earn 150,000 points"). Note that he's been getting the pop-up when trying to apply for other cards but has been able to get approved for Business Platinum offers like this one. My wife didn't receive an email, but did have an offer to expand her membership with another Business Platinum card found under her Blue Business Plus card.
You can check for yourself to see if you get targeted for the 150K offer at this link.
Note also that my wife and I have each received mailer offers for 80K points after $10K in purchases on the Business Gold card for new LLCs we formed this year, which isn't as good as the targeted offer seen below or the 90K offer that some have seen but is still better than the current public offer. It's definitely worth keeping your eye out for these targeted offers as Amex seems to be making a pretty aggressive push.
Update 4/15/21: We're now seeing an offer for 150K points for some people! That's the best offer I've ever seen on the Business Platinum card and matches the offer I got when I first opened the card years ago. The spending requirement is still $15K, but if this card is on your radar it's worth reading the original post below and seeing if you're targeted. H/T: Miles to Memories
Note: We originally reported that this happens when clicking through a referral link, but then I later found this offer via the generic card page at Amex as well as through affiliate links, so it is possible that you will find these increased targeted offers when clicking through any link.
Spencer Howard of Straight to the Points, ahem, points out in his Instagram story that there are newly improved targeted offers that some are seeing for the Business Platinum card (130K Now up to 150K points after $15K in eligible purchases in the first 3 months) and the Business Gold card (85K points after $10K in eligible purchases in the first 3 months) when clicking through a referral link (we currently feature referral links for each of these cards on our Best Offers page at the time of writing) .. These are terrific offers, particularly on the Business Platinum card as that is nearly an all-time high offer.
Years ago, I opened a Business Platinum card under a targeted 150K offer that required $20K in spend, but 130,000 Membership Rewards points is the largest offer I've seen on that card that didn't require a mailer or friendly phone agent. And in this case, if you are using a referral link from Player 2 in your household, you may be netting more total points for the home team with their referral bonus included depending on the card from which they refer you.
That said, not everyone is seeing these offers when they click through referral links. As I'm working on our site, I am often checking things in multiple browsers to be sure that displays look right and links work for readers who use a variety of machines and browser types. It might be worth trying out a new browser if you haven't in a while.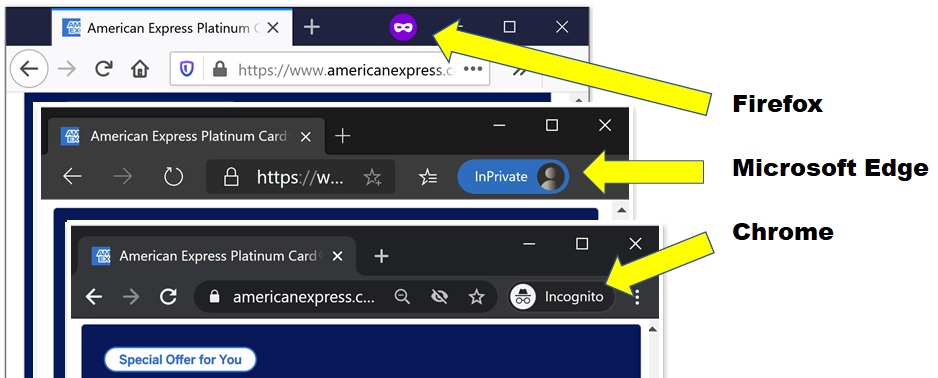 I clicked through the referral link we have listed on our Best Offers page for the Business Platinum card on my computer and was lucky to see the offers shown above right away.
The increased offer on the Business Gold card isn't quite as compelling to me since we recently saw a targeted 90K offer on that card – and more importantly, the public offer on that card that expired yesterday was potentially better yet because of the statement credits that were included. The annual fee on the Business Platinum card isn't cheap, but between the card's regular benefits and the increased offer here, it will certainly make sense for some. For more on these cards see our Business Platinum card page and our Business Gold card page.
That said, either offer is notable. Spencer of course points to the Virgin Atlantic sweetspot for ANA first class that recently got even sweeter now that Virgin Atlantic is allowing one-way redemptions on ANA. Of course that is but one of the many strengths of Membership Rewards points. Those who have found inspiration in Greg's recent series on booking a round-the-world business class trip on Star Alliance airlines via ANA will be thrilled to find that it is possible to fly a route like either of the two examples below (maps courtesy of GCMap.com) entirely in business class with stops in each included city for just 115K Membership Rewards points.
For more on ANA round the world awards, see:
There are plenty of great Membership Rewards sweet spots from which to choose.
Keep in mind of course that both cards are typically subject to the Amex lifetime rule, so you likely aren't eligible for the bonus if you have had the card before.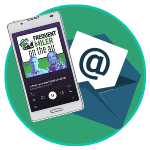 Want to learn more about miles and points?
Subscribe to email updates
 or check out 
our podcast
 on your favorite podcast platform.