The Brex application process has been smooth for some but a mess both for me personally and for many readers. At this point, my Brex account appears to be intact, but the overall experience dampens my confidence in the rewards program. I intend to keep my Brex account and continue earning rewards for business spend, but I'll transfer rewards out as I earn them. See also
this condensed post with the key takeaways
from this one.
The past few days have been a Brex roller coaster for me: on Monday, Brex abruptly closed my account less than 20 minutes after they pulled the 110K offer. The email came without warning and said the decision was final. By the time they closed it, my initial enthusiasm was already turning to discomfort. The closure encouraged me to take a look at things I'd ignored about Brex with a more critical eye and upon doing so my enthusiasm dampened further. Then, yesterday, I got an email out of nowhere saying that my Brex account was ready to go — and sure enough, my account was reinstated with no further explanation. What I found about Brex in the interim was surprising. Brex Cash may yet prove to be the deal of the year for 2021, but I think it's worth some discourse about the fact that it might not be the deal of the year and it might be worth redeeming your points sooner rather than later in case it isn't.
My story: Brex closed my account
A few weeks ago, I wrote a post about my experience creating a new LLC and applying for a Brex Cash account. My experience with Brex from that point forward was a mess and I'm not the only one who is saying that. Many people have had a smooth experience, but many like me haven't.
Over the next week after applying and receiving an approval message, all of these things happened:
I received an approval message when logging in
I received a virtual card number
I received an email welcoming me to use Brex to move & manage my money
I got my account number (it was available via the app on Day 1)
I had seen a message every day when logging in that said account setup was complete
I earned 20,000 Rewards points for depositing revenue via PayPal
I deposited a total of $5,200 in the account (more than necessary because of some expenses I expected to pay with Brex)
I received zero emails from Brex apart from the ones welcoming me and confirming I'd set up two-factor authentication. There were no emails indicating any issue with my account or anything else.
But after depositing $5,200 in my account, the card limit still showed $0. I chatted with support two weeks ago and they told me that my application was still under review — as in it hadn't yet been approved despite all of the above.  Meanwhile, approvals with Brex had been instant for some and very slow for others with the explanation being that Brex was "overwhelmed" with applications. I think because many people were approved and getting the points, many of us (myself included) accepted that at face value and got wrapped up in the excitement about the bonus offer. Hindsight and now some research (more on that below) has me re-thinking things: Is it acceptable to keep taking applications and giving messaging that says people are approved but then not communicating with them at all for weeks? Maybe that's OK from the cable company or a florist or something, but from a financial institution? I've dealt with many fintech companies over the years and not experienced anything like the hold-up and lack of communication here. More on this and why it is now a big red flag to me later in this post.
Several readers waiting in limbo like me reported success in emailing Brex customer support, so I did that last week. I didn't hear anything back from them until Monday 3/1 at 4:40pm. At that point, support said that they'd be happy to take a look into my account but for security they needed me to verify the last 4 digits of my virtual card number and the text message code I'd received. They said the code would be valid for 12 hours. I wrote back right away with the requested information, but 4 minutes later I received an email saying that my account had been closed (no explanation) and the decision was final. I could no longer log in to the app (it said my business wasn't registered) and the web interface showed no sign of my $5200 or my 20K rewards points.
While I could accept Brex deciding that it just didn't want to do business with me, I was particularly miffed about receiving an email at 4:40pm asking me to reply with a text message code that would only be valid for 12 hours. Customer service surely isn't available at 4am to validate my code, so how long did I really have to reply to that email? Twenty minutes? A couple of hours? I soon realized that I had no idea how long I had since Brex doesn't list any customer service hours on their website. And that's when I started to see other cause for concern.
Digging a little deeper into Brex: A lot of unknowns
Customer service hours isn't the only thing that Brex doesn't list on its website: there is no office address. No phone number. No information about their founder(s). The only contact options are a form or generic inboxes like press@brex.com or support@brex.com. That's not normal for a financial institution.
Update: Though I had been to the Brex "contact us" page and linked to it in content below, I somehow missed that the Brex site does indeed list office addresses here on the contact us page. I don't know how I scrolled past that information initially, but the Brex site does list offices in San Francisco, Salt Lake City, Vancouver, and New York. Additionally, a reader pointed out that some of the emails from Brex include another San Francisco office address.
Take NorthOne as a comparison point. NorthOne is similar to Brex in that it is a new-wave glorified business cash management account that would like to be the central place where you handle vendor payments and business cash management. NorthOne only has a debit card, so that's a big difference with the Brex card, and there is no big welcome bonus. However, one large similarity is that NorthOne (until this month) has used the same backing bank as Brex: Radius Bank in Boston. But the NorthOne website, unlike Brex, lists customer service hours, 3 physical office locations, and a phone number under "Need help?" at the bottom. They also have the co-founders and their LinkedIn / Twitter profiles listed on their website. On the other hand, Brex has a list of 4 employees on their website — perplexingly all mid-level management of some sort. Note that the Brex site does link to articles at the New York Times, Forbes Advisor, and more covering the startup's efforts and profiling its founders.
The Brex Wikipedia page says this about company history:
Brex was founded by Brazilians Henrique Dubugras and Pedro Franceschi on January 3, 2017. They had previously founded online payments company, Pagar.me, before selling it to Stone.[5][6]

However, Brex did not start off as a Fintech startup but rather as a VR startup and they pivoted 3 weeks into YCombinator's 12 week accelerator program.
Henrique Dubugras is listed as the CEO of Brex. According to Crunchbase and this New York Times profile, he and Pedro Franceschi started Pagar.me in Brazil when he was 16. In 2013. Then he sold and went to Stanford for 8 months in 2016 and dropped out to start Brex — which Wikipedia says began as a Virtual Reality startup. If my math is right, that means the CEO of Brex is ~24 years old, has about 3 years of experience in the business world and thought he was dropping out of college to start a video game company 4-5 years ago that somehow turned into a business banking platform with several hundred million dollars in venture capital.
In fairness, Dubugras and Franceschi had apparently built a wildly successful company in Brazil, so they had a track record. But on the other hand, Dun & Bradstreet says that Brex has 20 employees. Crunchbase lists 16. If either of those numbers are close to accurate, it's no wonder they are having trouble handling the volume they've gotten. After a couple of C-suite executives, maybe an accountant or two, the 4 mid-level management employees that Brex lists on their website (is it strange that they have two senior software engineers listed and no CEO, CFO, or anything like that on their own website?), an HR person, someone to handle partnerships with airline programs, someone to handle partnerships with business service providers, someone to handle marketing to get the word out among customers, maybe a web developer or two and an app developer or two, someone to watch the computer servers at night, and maybe a couple of people to handle account approvals and customer service, I imagine we'd be at 16 or 20 people pretty darn fast. Does $215M just not buy much help these days?
Update: This LinkedIn article about 50 US startups on the rise lists 408 full-time Brex employees as of last year and Brex's LinkedIn page now indicates 557 employees, so the information above was inaccurate / out of date. That's obviously good news.
I also found a link on the Brex website to this blog called Building Brex (which is at medium.com, not Brex.com) which has some posts that make it sound as though Brex is bigger than those external resources suggest (though it is interesting that they have gone remote-first and note that employees can move abroad and that even the top-level executives intend to primarily work remotely). At the end of the day, if they pay out the rewards they promise and they handle your money properly, nobody cares about any of the above. Since the money sits in FDIC-insured accounts, funds on deposit should be safe, though rewards are more uncertain.
And though I knew that my money was safe, it was disconcerting being locked out of my account without even being able to see history. That combined with the weird approval issues (with approvals being all over the map and in some cases approval messages being inaccurate), mixed-messaging, and poor customer service response made them appear very disorganized. Given that they don't appear overly eager to handle customer service for people actively trying to become their customers, I can't imagine that getting my problem resolved after they'd decided that they didn't want me as a customer was going to be a high priority or that they would suddenly be more organized about the closure process than the onboarding process. In short, I knew I would get my money back after the account was closed, but I anticipated it being a headache. I was pleasantly surprised when my account was reopened, but disillusioned nonetheless.
Essentially, I found myself wondering much faith should I have in my Brex account or Brex rewards points. Brex might turn out to be a great success (and I certainly hope they do!), but all of this uncertainty made me look at Brex and specifically Brex Rewards much differently.
Back to my own situation with customer service, it has been well over 48 hours since I was told to reply to customer service with that validation code. I replied to their customer service email within minutes with verification information and then again within minutes of the shut down email trying to determine what was going on. I've heard absolutely nothing at all back. The only communication I received from Brex about my account was the email telling me that my account was ready to go. My account is once again open and I was able to use the card yesterday and add it to a digital wallet. I re-confirmed the 80K bonus points after $1K in purchases with support via chat and my 20K rewards points are back (my countdown timer for meeting the spend has continued to tick since the night I was first "approved"). I'll be happy to get the points, but given the complete lack of communication and the abruptness of shutting my account down and then re-opening it like nothing happened along with all of the above has decimated my faith in Brex as a serious transferable currency.
Brex Cash Rewards aren't an established currency
All of the above had led me to be much less bullish on Brex Cash Rewards. After all, my rewards (temporarily) evaporated at the drop of a hat with no prior warning or discussion and no opportunity given to use the points after shut down. I have to imagine that if Brex were to go belly up or choose to close your account without warning, you'd suffer the same fate of forfeited points. In my case, it isn't as though I had done something afoul of their rules — indeed, I hadn't yet been able to spend a cent on their card. They just decided they didn't want me and closed my account and took away the points. I can't imagine they'll be any more generous if they decide they don't like some type of payment activity. Though my account has since been restored, it was alarming how quickly they flipped the switch and the initial shut down email said the decision was final as though there would be no room for discussion.
That stands in stark contrast to the way that most major banks handle things. If Chase or Amex close your accounts, they typically first give you a chance to redeem the rewards you've earned. I think most other issuers allow you to redeem points after shut down except for Citi. Add Brex to the list of issuers that don't.
And so, given the way things happened with my account, I agree strongly with a reader named Mike commented on a couple of our posts the other day to say:
One thing I'm wary about with Brex is leaving points there for long. I realize they have some decent transfer partners and that is usually the best value, but this isn't Amex/Chase/Citi. If these guys go BK when the venture cap money runs out, your remaining points are worthless. If they ever actually open my "approved" account, I will either transfer the points immediately or take the penny per. I don't think the added flexibility of transferable Brex points is worth the risk of losing those points or having them devalued with little or no notice (bigger risk here than the big banks).
Mike hit it on the head. With the benefit of hindsight and a bad experience under my belt, I think it is a mistake to look at Brex Rewards points as being on par with other transferable currencies even though they have some decent transfer partners. Those partners won't mean much if the points disappear without warning, partners are eliminated, or transfer ratios change — all things for which we have no precedent with Brex. At this point, I think the smart move with regard to Brex is to redeem the points right away. If they were an established entity like a Chase or Amex or Citi, holding the points as transferable would obviously be the superior play. But they aren't. And everything I've written about above gave me pause. I'd feel better about having Avianca LifeMiles or Emirates Skyward miles or Cathay Pacific Asia miles than Brex points at this point.
If Brex turns out to be as good as advertised for the many folks who have gotten through, a year or two from now my perspective on that may be quite different than it is today. But at this point, they are far from being as proven as their partners or as cash. Knowing what I know now, if you offered me the choice between Brex points, miles in a single airline, or cash, Brex just wouldn't be my first or second choice.
That's not to say that I won't use the account at all. I'll probably keep it and make it my primary restaurant card since 4x transferable points at restaurants with no annual fee is pretty good. I just wouldn't wait to accumulate six figures worth of those points before moving them along to a partner or cashing them out.
Best options for cashing out your Brex rewards points
If you want to redeem your Brex points without yet having a specific use in mind, what's the best option?
First and foremost, your 110,000 Brex points can be redeemed for $1,100 in cash. That's an attractive option and provides ultimate flexibility. As bank bonuses go, that's a great deal.
Alternatively, you could speculatively transfer to one of the Brex transfer partners. Before doing so, you'll want to consider the partner mileage expiration policies. Here are the expiration policies of each Brex transfer partner and how to keep miles alive if possible:
Aeromexico Club Premier

Miles expire after 24 months of inactivity.
Keep miles alive by earning miles (presumably including a transfer from Amex). Note that mileage redemption or transfer to a family member will not extend your miles.

Air France/KLM Flying Blue

Expire after 24 months of inactivity.
Keep them alive by crediting a flight to Flying Blue or use the Air France credit card

Avianca LifeMiles

Miles expire after 12 months
Keep them alive by earning miles or transferring in (from Amex, Citi, or Capital One) or by purchasing miles or using an Avianca credit card

Cathay Pacific Asia Miles

Miles expire after 18 months of activity
Keep them alive by earning or redeeming miles (including by transferring from credit card or hotel programs)

Emirates Skywards

Miles expire 36 months from the date they are earned
Keep them alive by paying to extend. Miles expiring within 90 days can be extended for 12 months from the day of purchase for a fee of $20 per 1,000 miles up to 50K miles per calendar year. Note that miles in a family pool can not be extended.

JetBlue TrueBlue
Qantas Frequent Flyer

Miles expire after 18 months of inactivity
Keep miles alive by earning or redeeming every 18 months (which I believe includes transferring from Amex, Capital One, or Citi)

Singapore Airlines KrisFlyer

Miles expire 36 months after earning them
Program elite members can get a 1-year extension, but for non-elites there is no way to avoid expiration
JetBlue isn't convenient for me, though they may be a great option for some readers given that miles never expire and the fact that TrueBlue miles can provide decent value.
In my opinion, the two serious options for those primarily interested in premium cabin international travel while being able to keep miles alive easily are Cathay Pacific Asia Miles and Avianca LifeMiles. I suspect many readers will find themselves considering those two.
Greg has written a couple of great posts about the strengths of Asia Miles. In short, they can be terrific for long-haul business or first class (particularly on itineraries with mixed cabins). The downsides here are that they aren't usually the cheapest option for flying Cathay Pacific and they pass on fuel surcharges on award tickets. See this further reading:
Greg and I have also written a number of posts on the strengths of Avianca LifeMiles, particularly the facts that there are no fuel surcharges and that mixed-cabin pricing and other oddities can be gamed to get great value. See this further reading:
Which program is better likely depends on where you want to go. Asia Miles won't be much help for flying British Airways, but if you're looking to fly other oneworld airlines (and particularly Cathay Pacific itself), Asia Miles can be a solid option. If Europe is your primary objective, LifeMiles would be my preferred option given the excellent Star Alliance coverage without fuel surcharges.
For many of us, the question will come down to this: Am I willing to buy miles at a cost of $0.01 per mile? Or more accurately, am I willing to give up the flexibility of $0.01 in cash for one airline mile?
Personally, I'm very tempted to throw caution to the wind and transfer instead to Emirates to use for business or first class between the US and Europe, but the rational part of me knows it would be silly to essentially pay $1,100 for Emirates miles without knowing when I'll travel and whether Emirates will change its award pricing before then (thereby locking me out of the one decent value they still offer). Instead, I'll probably transfer to Avianca. I can make excellent use of LifeMiles for domestic flights or flights to/from Europe (Newark is convenient for me and there is plenty of Star Alliance connectivity to Europe), and award rates to other parts of the world aren't unreasonable. And I've been eyeing Buenos Aires for years, which would be easy enough with LifeMiles. I'm not incredibly excited to redeem for LifeMiles, but it seems like the best most practical use for me.
Bottom line
Brex temporarily closed my account and then reinstated it a couple of days later. In between, I spent some time thinking about Brex and determined that I'm just not particularly confident in Brex rewards as a long-term hold the same way that I'd hold Ultimate Rewards or Membership Rewards points. Instead, I'll look to use my points as I earn them.
My experience with Brex Cash was downright confusing. I am not and was not upset that they decided not to do business with me for a hot minute – that's their prerogative and would be fair given that my LLC was new (the activity and income stream of my LLC is not new, just the legal structure, but they would have no way to know that since they ask for no company history). However, the complete mixed messaging I received and half-hearted customer service response caused me to think twice about Brex and it didn't give me more confidence. I don't think that skepticism about Brex's long-term viability as a rewards program or even as a platform would be a reason to miss out on a great bonus, but I'm less comfortable with Brex as a serious business finance entity than I was before. To be clear, Brex uses a bank that is FDIC-insured, so I don't doubt that money in the bank is safe, but the lack of organization that the current spate of application issues have exposed and the lack of business banking experience of the founders leaves me less than bullish about Brex.
Separately but related, I recently wrote a post about things that sound too good to be true. That post talked about how those of us who have played the game a while know that things that sound too good to be true happen all the time and that you have to strike while the iron is hot when they do. In the case of Brex, I think that many of us (myself included) dove in head first because we recognized it as one of those golden opportunities. And it may yet be — plenty of people have been approved and have earned at least 100,000 points. That's huge. But after spending some more time thinking about this (and I'll note that at least one reader challenged me to do that sooner), I'm less confident in Brex than I was. I wouldn't keep a large sum of money nor a large sum of points on hand with Brex until they become a more proven entity and fix some of their organizational mess. Maybe they will fix that, but in case they don't I think it makes more sense to convert to a more established currency like airline miles or dollars and cents — and speaking of cash, I'll be thinking twice about how much of mine I want Brex to manage moving forward.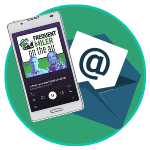 Want to learn more about miles and points?
Subscribe to email updates
 or check out 
our podcast
 on your favorite podcast platform.