Earlier this morning, I published a post about Brex Cash. Since publishing that post, I learned a number of facts that I'd previously missed (and shouldn't have) and I realized that some readers may have misread my original tone and intention.
I originally wrote that a couple of business statistics websites listed Brex as having only ~20 employees. It has since come to my attention that the Brex LinkedIn page lists 557 employees. I wrote that Brex has no physical addresses listed on its website, though the contact us page does in fact have 4 physical locations. I referenced and linked to that page in the original post but somehow didn't see those offices when I began writing the post a couple of days ago. While the website doesn't list officers like CEO and doesn't mention the founders by name, it does link to articles at The New York Times and Forbes Advisor profiling the company and its founders. And as of last month, Brex announced that it is seeking an industrial bank charter with the FDIC, which presumably means that they think they have what it takes to be a major player in the market. I missed those key pieces that are relevant and paint a fuller picture of Brex than the one I originally envisioned based on the limited information I had found. I shouldn't have missed those things. I clearly didn't dig as deep as I thought I had. My fault there.
I think Brex is legit. When I wrote the post this morning, I didn't mean to insinuate that I think the founders or company is going to disappear to a foreign place with wads of cash falling out of their pockets. Brex partners with an FDIC-insured bank, so I expect deposits to be as safe as with any other bank.
However, none of the above changes my ultimate conclusion: Brex seems disorganized and as a new and in my opinion not-ready-for-prime-time player in the loyalty rewards realm, I don't think it's wise to leave rewards unredeemed. We don't have the same track record for Brex that we do for Chase Ultimate Rewards, Amex Membership Rewards, or Citi Thank You points. When I found that the founders of Brex had no previous banking experience and no more than 3 years of startup experience, it didn't make me feel confident that they know either the business banking or loyalty rewards spaces well enough for me to hold the points at risk of devaluation.
And indeed to this point, Brex has handled new customer acquisition poorly with a large segment of readers, some of whom are reporting unexpected shut down letters, others having long-established LLCs flat-out denied, and yet others having less established businesses approved, and quite a few reporting not hearing back about their applications for weeks. As I noted this morning, I received one of those shut down letters on Monday and then on Wednesday got an email saying that my account was ready to go and it was totally reactivated. The inconsistency combined with what seemed like little easily accessible information on the Brex website and the pieces I read elsewhere made me less bullish about the long-term value of Brex rewards. I intend to continue to earn points with Brex (so I'll obviously keep some money on deposit with them), but for the time being I intend to redeem rewards as I earn them because I don't know when they may devalue or change or be forfeited in a shut down.
And my key takeaway from this morning's post was the fact that it is always wise to redeem rewards more quickly with newcomers in the loyalty rewards field, which is something I think Greg and I had both sort of forgotten in our excitement over this new transferable currency and large bonus. Whether a cash back app of some sort or the new business banking platform offering a bunch of transferrable points, it makes sense to redeem those points sooner rather than later. That is counter-intuitive to how we typically think of transferable points (since transferability increases value). In this case, we don't know that Brex points will be as good one year from today as they are now. Neither do we know that they won't be better with even more transfer partners. But I'm not going to risk it. I think I'll likely redeem with Avianca LifeMiles and beef up a stash of those points given that I can easily keep those miles alive and they are useful for me. Others may prefer to redeem for cash.
I'll be curious to see how Brex shakes out in the long-term. I legitimately hope they are ultimately successful. I'll be happy to see more competition in this space and I could see the account being useful, I just intend to go slowly with use and quickly with redemption for the time being as they work through their growing pains.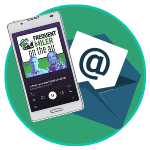 Want to learn more about miles and points?
Subscribe to email updates
 or check out 
our podcast
 on your favorite podcast platform.