The affiliate offers for the Capital One Spark Miles, Spark Cash, and Venture Rewards cards have expired See our best offers page for current best offer information.
If you own your own business, you probably already earn credit card rewards for the types of business expenses where credit cards are readily accepted: store purchases, travel, entertainment, employee gifts, etc.  But, what about business expenses that can't normally be paid by credit card?  Plastiq is a service that lets you pay almost any bill via credit card (see: Complete guide to Plastiq credit card payments).  They charge a 2.5% fee for this service and, in most cases, they send a check to your payee.
When you use Plastiq for business purchases, the 2.5% fee is a legitimate business expense.  As a result, your business' net cost, after taxes, will be lower.  If we guess that your net fee drops by 30% due to tax savings, then the after tax cost to your business is only 1.75%.  That's not bad, especially since many cards offer 2% or better returns.
One-off Payments vs. Payroll
I've used Plastiq many times to pay my business expenses.  While I've encountered a few hiccups, it has generally worked well.  One thing I've avoided, though, is using Plastiq for repeated employee payments.  I find their current options for scheduling repeated payments to be clunky and, worse, they offer poor reporting options.  And, now that I have a full time employee, I've started using a payroll processor to take care of tax withholdings, reporting requirements, etc.  I was sure that Plastiq was not going to help with any of that.  Then I received an interesting email…
Plastiq sent me an email titled "Exclusive invitation to Payroll on Plastiq".  The gist of the email said:
Payroll on Plastiq is an invitation-only program that provides select Plastiq clients with the option of making payroll payments using their credit card. The best part about it is you don't have to switch off your current payroll provider.
Now that was intriguing.  If I could stick with my existing payroll provider and pay Nick via credit card, this might just be a nice little win.
How to get the invite
I've used Plastiq regularly for one-off business payments.  My guess is that is why I was invited.  I don't know this for certain, but I'd bet that if you make a number of business payments and then contact Plastiq to ask about Payroll on Plastiq, you may get the invite too.
Which credit card?
Many credit cards offer 2% rewards, or better.  See Best rewards for everyday spend for an up-to-date list of cards that offer 2% or better returns after including the card's annual fee in those calculations.  If you want to use a business card, though, at the time of this writing the list shows only one option: the new Blue Business Plus Credit Card.  But, there is a reason that I probably won't use that particular card for this purpose (more on that topic, below).
I don't usually get too hung up on making sure to use business cards for business expenses, but if I were to go forward with this, payroll would be my biggest business expense by far (don't worry Nick, you're worth it) and I would feel better using an actual business card tied to my blog business.  Also, while I usually recommend using Plastiq just to meet minimum spend requirements for new credit cards, in this case I want to use just one card across time in order to keep the accounting simple.
Here are the business cards I'm considering using for payroll:
Amex Blue Business Plus Credit Card
Rewards: 2X Membership Rewards points, up to $50K spend per calendar year, then 1X
0.0% introductory APR on purchases and balance transfers for 12 months, then a variable rate (Update: The introductory period has changed. See our Best Offers page for current card information.)
No Annual Fee
I would love to get 2X Membership Rewards points for payroll.  But, between payroll and other expected uses for this card, I would run through the $50K cap quickly.  I'd prefer to use an uncapped rewards card for payroll and then use this card for contractor payments and other business expenses.
Some businesses may be especially attracted to this card's 0% introductory APR since it essentially amounts to a 12 month interest free loan for your business.  Keep in mind, though, that if you don't pay it off in full within those 12 months, you'll owe a huge amount of interest.
More details about the Blue Business Plus Credit Card can be found here.
Capital One® Spark® Cash for Business
Rewards: 2% cash back for all spend.
Annual Fee: $95
This is the only business cash back card that I know of that offers a high rate of return for all spend with no caps.  Plus, it has a very nice welcome offer. See our best offers page for current offer information.
More details about the Spark Cash Card can be found here.
Capital One® Spark® Miles for Business
Rewards: 2X Miles for all spend.  Miles are worth 1 cent each.
Annual Fee: $95
As far as I can tell, this card is identical to the Spark Cash card except that it earns 2 "Miles" per dollar instead of 2 cents per dollar.  Since miles are worth 1 cent each, the rewards are basically the same.  The main difference is that "Miles" can only be used for travel purchases whereas cash back can be used for anything (obviously).  The one reason I can think of to get this card over the Spark Cash is if you want to revel in the joy of free.  That is, spending "miles" may feel more like you're getting travel for free than if you spend cash.  See: Impossible point valuations and the joy of free.
Despite the joy of free thing, I would (and probably will) apply for the Spark Cash card rather than the Spark Miles card.  Or, maybe I'll apply up for one now and another later.  We'll see.
More details about the Spark Miles Card can be found here.
Business card spend for status or perks
A number of business cards offer status or perks for high spend.  Here are some examples:
My Choice
As I mentioned earlier in this post, for payroll purposes I would want a card that I can essentially "set and forget".  I need one that earns better than 1.75% in rewards for all spend, with no annual caps.  The card that best meets that criteria is the Capital One Spark Cash for Business (2% cash back, unlimited).
I'm waiting for a decision on my Chase Ink Business Plus application, which I wrote about here (it has been a long time with that one because my first BRM left on emergency medical leave before submitting my application).  Once I get a final decision on that card I expect to apply for both the Capital One card and the new Amex Blue Business Plus.
See Also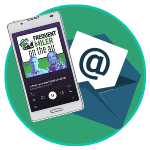 Want to learn more about miles and points?
Subscribe to email updates
 or check out 
our podcast
 on your favorite podcast platform.