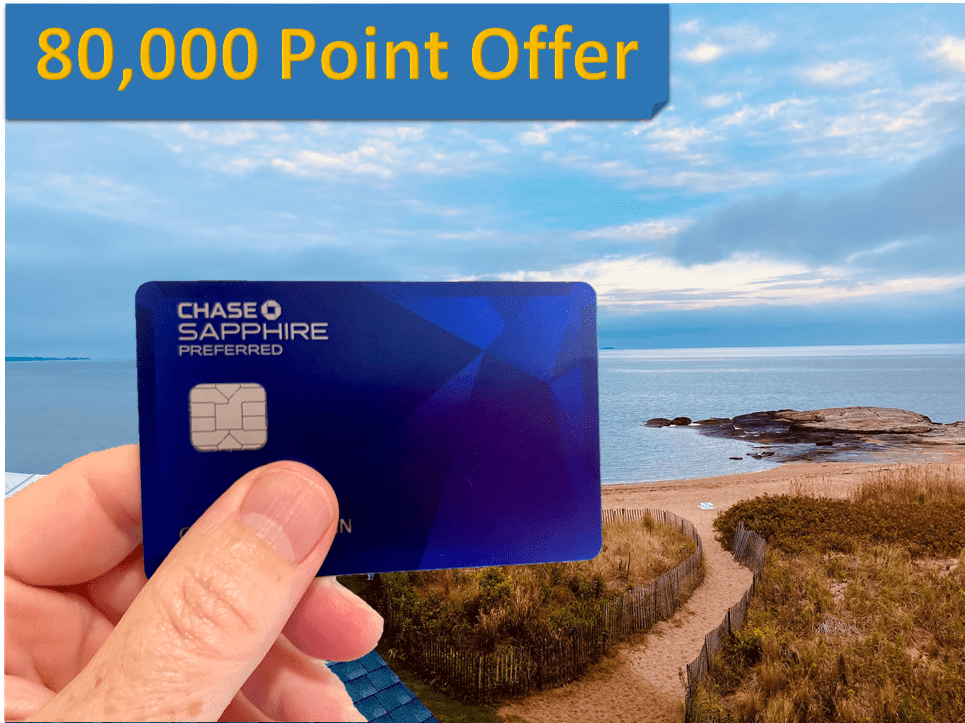 In light of the new Chase Freedom Flex and new capabilities for the Freedom Unlimited (5X travel through Chase, 3X drugstore, 3X dining), I've argued that Chase was going to have to significantly enhance the card to make it attractive again.  Chase had other ideas.  Instead of improving the card itself, Chase has improved the Sapphire Preferred welcome bonus: Earn 80K points after $4K spend in the first 3 months (the previous offer was for 60,000 points).
80,000 points is worth $1,000 when redeeming points for eligible purchases via Pay Yourself Back or for purchasing travel through the Chase Ultimate Rewards® portal.  The value gets even better if someone in your household has the Sapphire Reserve because it's possible to move points to the Sapphire Reserve account in order to get 1.5 cents per point value.  80,000 points with the Sapphire Reserve is worth $1,200 via Pay Yourself Back or for travel booked through Chase.
Chase Ultimate Rewards Points earned with the Sapphire Preferred card can also be transferred to airline and hotel partners.  Personally, I regularly transfer points to Hyatt for fantastic value.  See our Chase Ultimate Rewards Complete Guide for information about transfer partners and much more.
Basics
Are you eligible?
To get this card, you must not be a current Sapphire Preferred or Sapphire Reserve cardholder, and at least 48 months must have passed since you last received a new cardmember bonus for the Sapphire Preferred or Sapphire Reserve card.  Plus, you must be under 5/24.
Chase's 5/24 Rule: With most Chase credit cards, Chase will not approve your application if you have opened 5 or more cards with any bank in the past 24 months.
To determine your 5/24 status, see: 3 Easy Ways to Count Your 5/24 Status. The easiest option is to track all of your cards for free with Travel Freely.
How to apply
You can always find the best current welcome bonus offer and application link at the top of our Chase Sapphire Preferred Complete Guide.
Application status
After you apply, you can call (888) 338-2586 to check your application status.
Reconsideration
If your application is denied, I recommend calling for reconsideration (1-888-270-2127). It's surprising how often denials can be changed to approvals just by asking.
Should you apply?
Chase is offering a terrific welcome bonus for the Sapphire Preferred.  If you can qualify for the card, then yes it makes sense to apply.
My primary hesitation to recommending this to everyone who can qualify is the possibility that Chase will soon follow with a 100K Sapphire Reserve offer.  To be clear: I don't have any inside knowledge that this will happen.  I'm just guessing that it might.  Signing up for the Sapphire Preferred makes you ineligible to sign up for the Sapphire Reserve (and vice versa).
Another consideration: The Sapphire Reserve card is harder to get approved than the Sapphire Preferred.  Chase requires a minimum of a $10K credit line for the Sapphire Reserve, compared to only $5K with the Sapphire Preferred.  If you think you might not get approved for the Sapphire Reserve anyway, then it doesn't make sense to wait for a possible better offer.
My recommendation:
If you're confident that you can get approved for the Sapphire Reserve, then wait a bit to see if Chase announces an increased bonus for that card.  We don't know when the Sapphire Preferred 80K offer will end, though, so it's a game of chicken… How long should you wait before losing the chance for this 80K offer?  My guess is that it's safe to wait approximately 3 weeks.  If we don't see an improved Sapphire Reserve offer by October 5, then consider jumping on the Sapphire Preferred offer.
If you think that you're much more likely to get approved for the Sapphire Preferred over the Sapphire Reserve, then there's no reason to wait.  Go for it.
Is the Sapphire Preferred worth keeping long term?
The Sapphire Preferred is a very good companion to the fee-free Ultimate Rewards cards (Freedom and Ink cards) because it unlocks the ability to move points to airline and hotel partners.  That said, many would be better off with either the Chase Ink Business Preferred or the Chase Sapphire Reserve, both of which would serve the same function.  The Sapphire Reserve card is much more expensive, but it also adds more valuable perks including the ability to redeem points for 1.5 cents each (vs. 1.25 with the Sapphire Preferred or Ink Business Preferred).  Due to the size of this welcome bonus, even if you'd prefer to have the Sapphire Reserve, it may be worth signing up now for the Sapphire Preferred and upgrading to the Sapphire Reserve a year later.
What if you applied recently for the 60K offer?
If you applied for the Sapphire Preferred 60K offer within the last 90 days, it is likely that Chase will be willing to match you to the improved 80K offer.  I recommend calling or sending a secure message to ask for a match.
Bottom Line
This is a great welcome bonus.  80,000 points are worth a lot whether you redeem them for cash ($800), redeem for travel ($1,000), Pay Yourself Back ($1,000), or transfer to airline or hotel partners for even more potential value.
In my household, I think it's very likely that my son will apply for the card.  After a year, he'll most likely downgrade to the fee free Freedom Unlimited or Freedom Flex (if they allow that product change path).  My wife, meanwhile, will wait a few weeks to see if Chase decides to increase the Sapphire Reserve welcome bonus.  I think that a 100K offer is possible and I think that she's likely to get approved.  We'll see!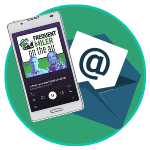 Want to learn more about miles and points?
Subscribe to email updates
 or check out 
our podcast
 on your favorite podcast platform.