Over the past couple of years, we have seen incredible welcome offers on many different credit cards. The crème de la crème has surely been the Amex Platinum card. Last year in particular, we saw amazing welcome offers all year long that made the card a no-brainer to get despite its humongous $695 annual fee (which might make it hard to keep). Many people who got the card are newcomers to the Amex ecosystem and as such we have had a lot of questions about what to do as the second-year annual fee posts. I imagine there are more than a few people who got the card who won't be excited about the idea of renewing at $695, but before you run off to call and cancel, consider your strategy.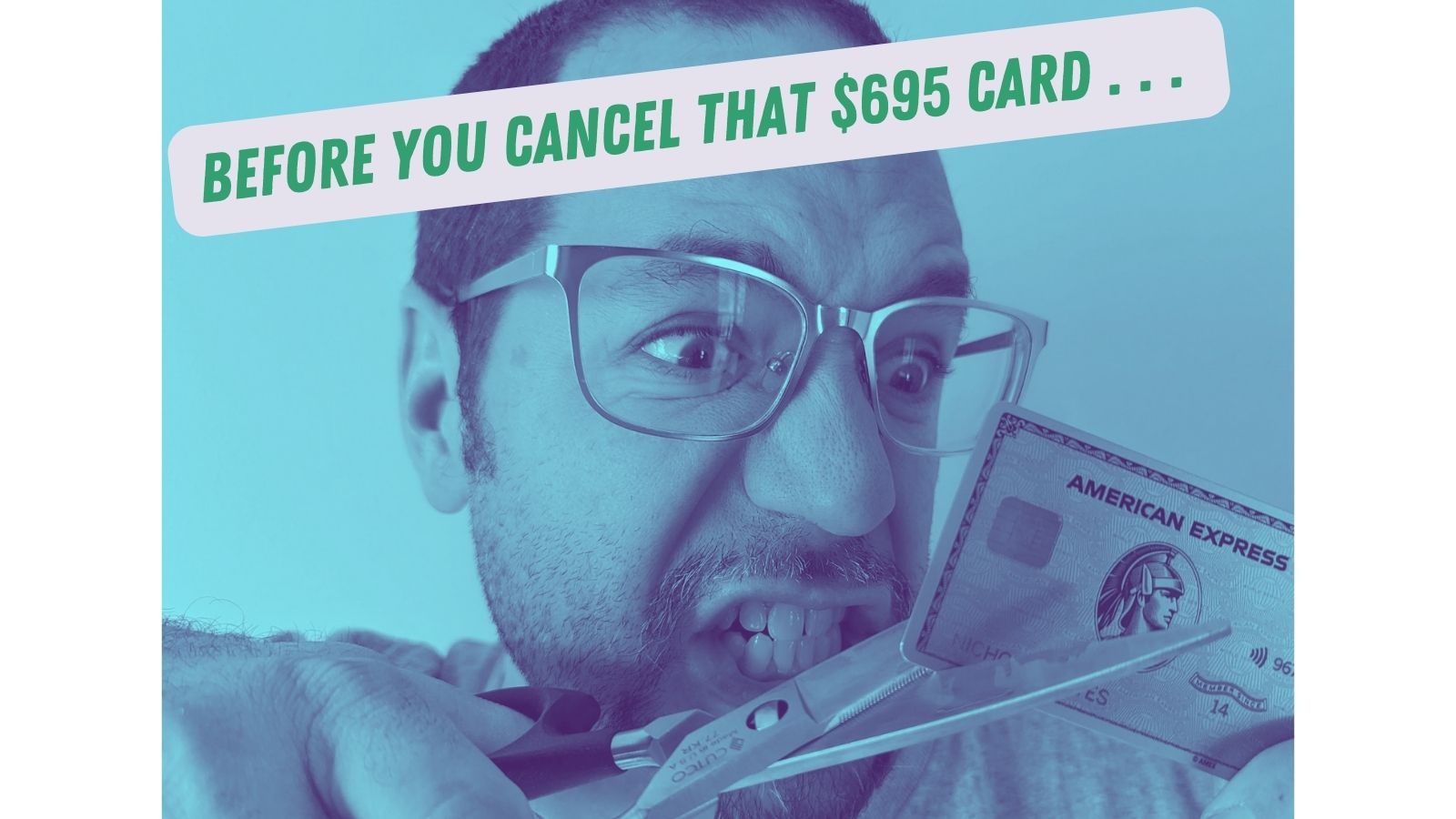 If you need help with the calculation as to whether you should keep or cancel, see: Which Ultra-premium cards are keepers? for a handy worksheet
Step 1: Ask for a retention offer
The Amex Platinum has been a terrific value in year one between huge welcome bonus offers, big intro spending offers, and its many ultra-premium card credits and benefits. It isn't hard to come out well ahead of the fee in the first year.
In subsequent years, some people find the card worth keeping for its benefits, but it is no surprise that the number of people willing to pay nearly-seven-hundred-bucks to renew a card is much thinner than the number of folks who opened the card in the first place.
However, before you hang it up and cancel, it is absolutely worth checking on the possibility of a retention offer. For those unfamiliar, a retention offer is an offer extended by a credit card issuer to entice you to keep a card that you were otherwise going to cancel.
Amex has been particularly generous with Platinum card retention offers over the past year. Asking is easy. You can call the number on the back of your card and navigate the menu to a human and then tell that human that you are leaning toward cancelling because of the high annual fee unless there is an offer to entice you to keep it. I recommend getting to a human before saying that you want to cancel since the automated system may hear "cancel" and process a cancellation automatically, so be sure to get to a person first. That human will transfer you to a retention specialist.
Alternatively, you can initiate the same conversation via the chat function while logged in to your account. Note that the retention team is only available via chat Monday through Friday from 9am to 5:30pm (retention specialists continue to be available until late in the evening over the phone).
The retention specialist may reiterate the benefits of the card to try to convince you to keep it, but if there is an offer available for your account they will share the details with you. Some people have received statement credits worth hundreds (I've heard of as much as $500) without any spending requirement. In our case, my wife got an offer to earn 55,000 points with $4,000 in purchases in 3 months. That's almost like getting a second welcome bonus! She was happy to take that offer since the points alone are worth about as much as the annual fee and so if we get even half of face value out of the $200 airline incidental credit, $200 in Uber credits, and $200 Fine Hotels & Resorts credit, we should be in great shape.
Others have reported offers of 30K or 50K points with no spending requirement at all while some people receive no retention offer at all. You don't know what you'll get unless you ask, so the first step is to ask. If you get offered a $500 statement credit or enough points for a redemption that you value highly, it certainly might make sense to keep the card.
Whether or not you get a good offer, you should move on to Step 2.
Step 2: Get yourself the Amex Everyday or Blue Business Plus card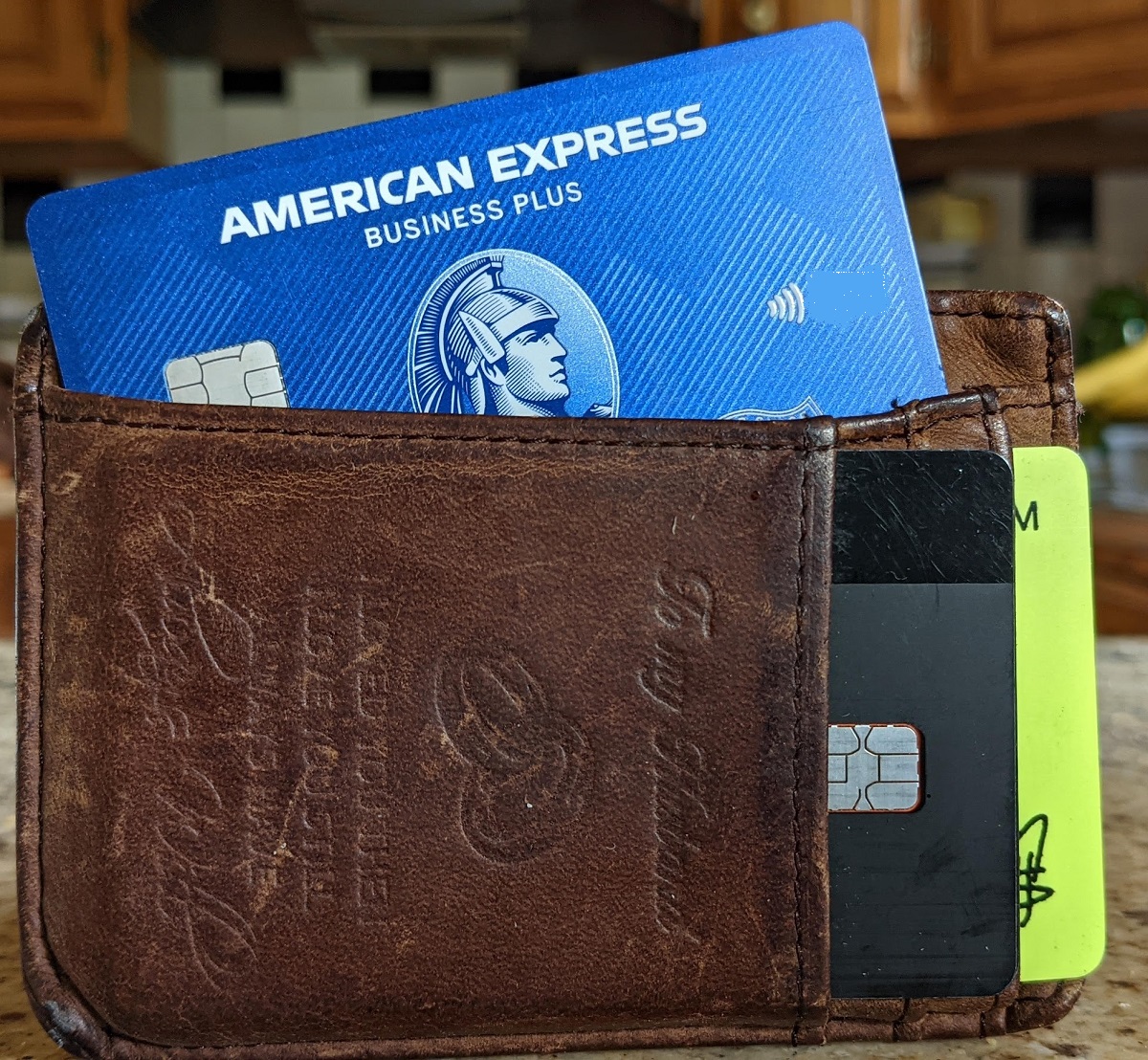 Unfortunately, there is no fee-free downgrade path for the Platinum card. Your only downgrade options are the Amex Gold card or Amex Green card and both have annual fees. Furthermore, if you downgrade to a card which you've never had before, you'll lose your chance to earn a future welcome bonus on that card.
An so regardless of the outcome of Step 1, you want to build a long-term Amex strategy that doesn't rely on retention offers. That means having a no-annual-fee Amex card that offers transfers to partners so that you can freely add or eliminate other Amex cards without any fear of losing your points.
If your only Amex card is the Platinum card and you cancel your Platinum card, you will lose your Membership Rewards points. Don't do that. First, you want to protect your points by getting them pooled with a card you will keep long-term.
Amex automatically pools points by social security number, so if you currently have the Amex Platinum card and you open an Amex Everyday card or Blue Business Plus card, your points will automatically be combined in a pool. Once that happens, your Membership Rewards points are safe. Having a second Membership Rewards-earning card means that you will be able to cancel your Platinum card without losing any points.
To be clear, the same is true if you have any other Membership Rewards-earning card. If in addition to your Platinum card you currently have an Everyday Preferred or an Amex Gold card, your points are pooled and you can cancel your Platinum card without fear of losing any points.
Keep in mind that the points are tied to the social security number of the primary cardholder. If you are the primary cardholder on your Platinum card and, for example, your "other" Amex card is an employee card on your spouse's Business Gold card (again, just an example), this will not keep your points alive. You will need a second card in the name of the same primary cardholder to keep points alive.
This is why it makes sense to have a Blue Business Plus or an Everyday card long-term. Those cards earn Membership Rewards points and have no annual fee. Furthermore, even if one of those cards is your only Amex card, you can still transfer your Membership Rewards points to partners. There is no disadvantage to having the Everyday card or the Blue Business Plus — only an upside in keeping your points alive and making it possible to cancel other cards when you like.
If you are applying new, keep in mind that the Blue Business Plus card will not add to your 5/24 status with Chase since it is a business card. Of course, you'll need a business to apply — but Amex has historically been pretty welcoming to those with new and/or small businesses (YMMV).
Applying for Business Credit Cards

Yes, you have a business: In order to sign up for a business credit card, you must have a business. That said, it's common for people to have businesses without realizing it. If you sell items at a yard sale, or on eBay, for example, then you have a business. Similar examples include: consulting, writing (e.g. blog authorship, planning your first novel, etc.), handyman services, owning rental property, renting on airbnb, driving for Uber or Lyft, etc. In any of these cases, your business is considered a Sole Proprietorship unless you form a corporation of some sort.

When you apply for a business credit card as a sole proprietor, you can use your own name as your business name, use your own address and phone as the business' address and phone, and your social security number as the business' Tax ID / EIN. Alternatively, you can get a proper Tax ID / EIN from the IRS for free, in about a minute, through this website.

Is it OK to use business cards for personal expenses? Anecdotally, almost everyone I know uses business cards for personal expenses. That said, the terms in most business card applications state that you should use the card only for business use. Also, some consumer credit card protections do not apply to business cards. My advice: don't use the card for personal expenses if you're not comfortable doing so.
Step 3: Use those annual credits NOW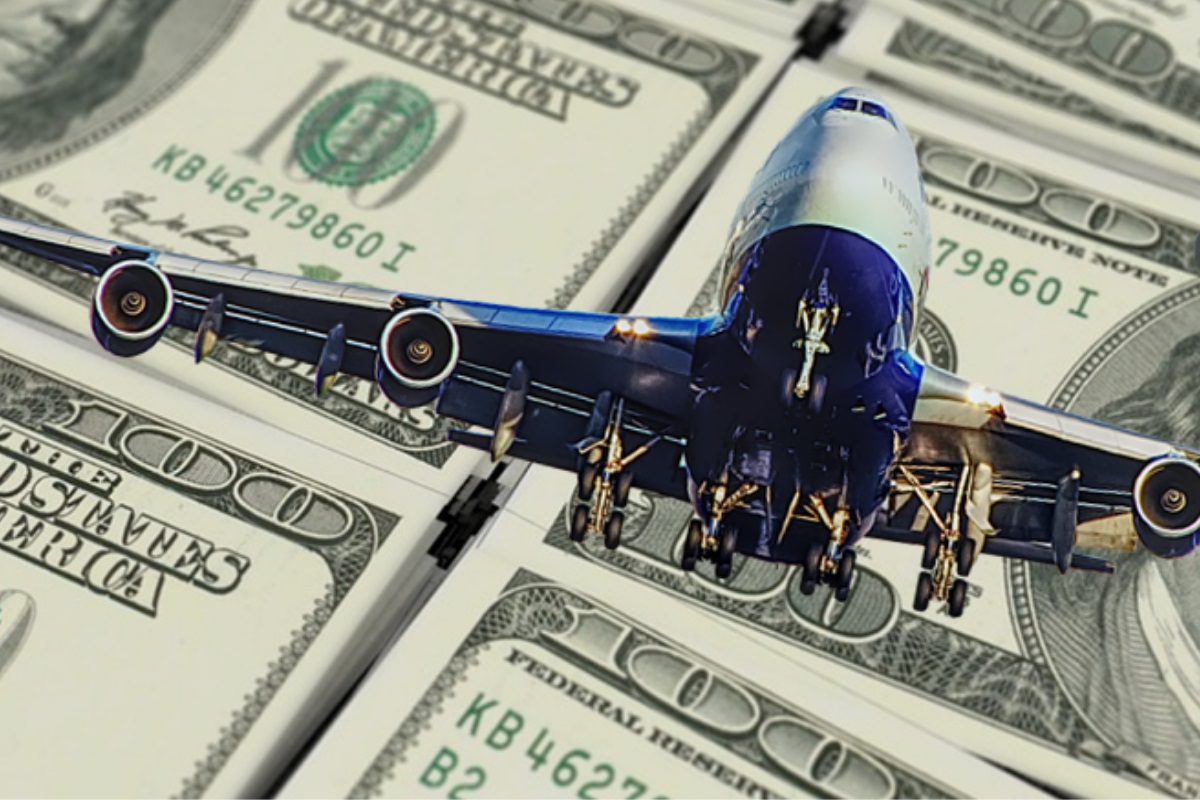 The Platinum card comes packed with perks. Some of those perks are calendar year perks and you'll want to be sure you use those before you cancel.
For example, if you opened your Platinum card last year, you should have used your $200 in annual airline incidental credits before December 31st. Starting on January 1, 2022, you picked up a fresh new $200 in airline incidental credits. Be sure to use those airline incidental credits again before you cancel the card.
The same is true for both the $200 Fine Hotels & Resorts credit and the twice-annual $50 credit with Saks 5th Avenue (you get up to $50 in credits between January and June and $50 between July and December).
Hopefully you used the $179 CLEAR reimbursement when United was offering 15,000 miles for singing up last week as that was a shot at some easy free miles for those who took advantage. On the other hand, if you didn't do that but you do value CLEAR, be sure to use your credit while you can.
There are also plenty of monthly credits to use, so if you can use those for the month before you cancel, that's great.
Step 4: Check the Checklist
We have a post that is A checklist for cancelling credit cards. It's worth checking the checklist for stuff like making sure to switch cards on any recurring payments that were charged to your Platinum card (like if you plan to keep that NYT subscription or Walmart+), and updating your tracking spreadsheet (or your Travel Freely account).
The most important tip included in that checklist that is not yet addressed in this post is to stop spending on the card if you're planning to cancel it. If you spend a bunch of money but haven't yet received the rewards when you cancel, you may lose the value of pending rewards. Therefore, apart from any spending for annual credits, move purchases to another card as soon as you can.
Step 5: Remember the deadline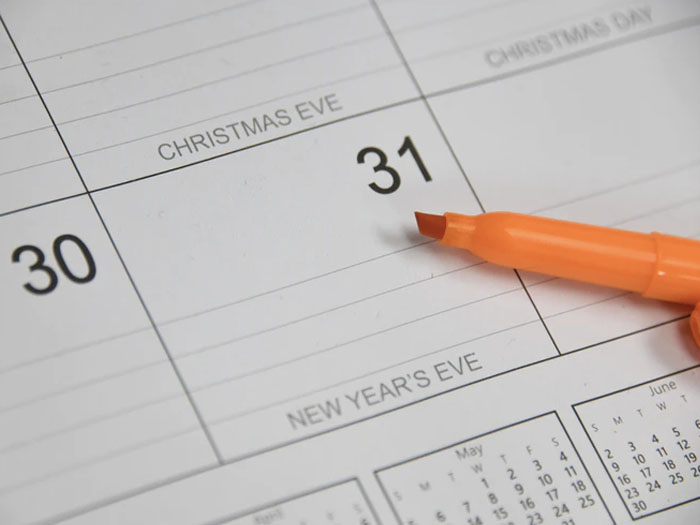 Keep in mind that you don't need to cancel as soon as you see the annual fee appear. Amex will refund the annual fee if you cancel within 30 days after the statement in which the annual fee hits. In other words, you should have 30 days from the statement cut date for the statement on which your annual fee appears. That gives you a little wiggle room if you've just be slapped with Will Smith's right hand that heavy annual fee.
If you downgrade (like to the Gold or Green card), Amex will prorate the annual fee (i.e. refund whatever part of the year is left on your Platinum card's annual fee and charge you a corresponding percentage of the annual fee on the card to which you downgrade). That can be done at any time during the year. However, keep in mind the notes above about not downgrading to a card that you've never had before (which would cost you a future opportunity to get a welcome bonus on said card).
While opening a new Everyday or Blue Business Plus (or other Membership Rewards-earning card) theoretically protects your Membership Rewards points balance as soon as you are approved, I'd not wait until the very last day of the cancellation deadline to open your new Everyday or Blue Business Plus card. If you're opening one of those cards to preserve your points, give yourself a day or two between opening your new card and cancelling your existing Platinum card. It may not actually be necessary to have that buffer zone, but I'd not gamble a large pile of points on it.
Bottom line
Many readers likely took advantage of terrific welcome bonuses on the Platinum card over the past year, but the time is here to decide whether or not to pay for a second year. If you need help with the calculation as to whether you should keep or cancel, see: Which Ultra-premium cards are keepers? for a handy worksheet. I imagine that many readers who have cards with overlapping benefits may decide to cancel. However, before you cancel, make sure you have a strategy set in place. You do not want to lose your points or transfer them speculatively, locking them up in a specific airline program rather than keeping them fully flexible for no annual cost.
I think the average cardholder should make sure they have a long-term Amex strategy in place with the Blue Business Plus or Everyday card regardless of whether they intend to keep or cancel the Platinum card. A retention offer combined with the annual credits certainly could make the Platinum card worth keeping — though keep in mind that you can use the annual credits whether or not you receive a retention offer, so the real question becomes whether a retention offer combined with all of those monthly credits moves the needle enough to keep the card. Beauty is in the eye of the beholder there, so be sure to check out the worksheet to decide how much you value those credits and benefits.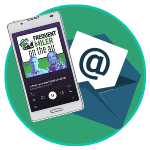 Want to learn more about miles and points?
Subscribe to email updates
 or check out 
our podcast
 on your favorite podcast platform.