Things have been changing in the ultra-premium card space!  The new Prestige card was just released with it's new 5X categories and $495 annual fee.  And Amex is expected to unveil more details about their Business Platinum card any second now.  What exactly are we getting now that the annual fee is $145 more than before (it jumped from $450 to $595)?  And, back in October, the Amex Gold and Amex Business Gold cards too got new features and new fees.
So, it was time for me to update the Ultra-Premium Credit Card Value Worksheet.  I updated the sheet with new cards (Amex Gold and Amex Business Gold), new fees and features for the Prestige and Business Platinum cards, and new personal estimates.  My big surprise was that my Prestige card didn't fare as well as I had expected.
Introducing version 2.0…
Ultra-premium cards typically offer terrific benefits in exchange for terrifically high fees (typically around $450 per year). Often the value of the benefits far outweigh those fees, but not always.
Most ultra-premium cards are worth signing up for because they have good to excellent signup bonuses that are worth more than the first year's annual fee. That's not the question. The question is whether the cards are worth keeping past the first year. When the second year annual fee comes due, do you keep or cancel?
Do the card's benefits outweigh the annual fee? Each person should conservatively estimate the value of each benefit to them to figure this out. In most cases, I recommend trying to estimate how much you'd be willing to pay for this feature if it was available stand-alone as a subscription. For example, if a card offers free checked bags, you could save hundreds of dollars if you use that benefit often enough. But how much would you pay for an annual subscription to get free checked bags? That answer should be substantially lower than the amount that you think you'll save. Otherwise, why prepay for that benefit?
To help you come up with your own estimates, I created a Google Doc spreadsheet with tabs for each of the common ultra-premium cards. Click here to open the spreadsheet.
The spreadsheet currently includes general estimates of how much each major card benefit may be worth, along with my own personal valuation to give you an idea of how I think about each.
To use the spreadsheet, create a copy of it and then overwrite the values in columns D and E on each tab with your own value estimates.
Tips for using the spreadsheet effectively
Be conservative with your estimates. Enter values that you would pay for a subscription for that benefit rather than the amount you expect to save.
Once you identify cards that you know that you'll keep year after year (like my CNB card pictured above), make sure to consider that when evaluating overlapping benefits on other cards. For example, I get 12 Gogo internet passes from my CNB card each year (really 48 passes since I get 12 from each CNB card), so I don't value the same benefit on the Altitude Reserve card.
You're allowed to make irrational decisions if you can afford it. My personal valuation of the Altitude Reserve card comes out higher than the card's annual fee. But, even if it came out lower, I would consider keeping the card simply because I like it. I love knowing that I get good value from mobile wallet purchases (Samsung Pay, Apple Pay). And I love getting 1.5 cents value per point through Real Time Mobile Rewards (and no, I do not earn an affiliate commission for this card).
The Card Roundup
At the time of this writing, the spreadsheet includes the following cards…
Bank Cards
Card Name w Details & Review (no offer)
Airline Cards
Card Name w Details & Review (no offer)
Hotel Cards
Card Name w Details & Review (no offer)
My Personal Keepers
Here's where I landed after analyzing each card:
To understand the above results, keep in mind the following dependencies:
The CNB card is an obvious no-brainer since it offers up to $1,000 per year in airline fee credits for $400. As a result, other cards that offering duplicative benefits were not valued as highly. For example, I don't value getting Priority Pass from any of the other cards since this one gives me Priority Pass with unlimited guests.
After analyzing both the consumer and business versions of the Amex Platinum card, I realized that the business card was closer to a keeper, so I zeroed out the duplicate benefits on the consumer spreadsheet. For example, there's no advantage to having two cards that offer Emergency medical evacuation.
Similarly, the values I assigned to the Delta Reserve business card assume one already has the consumer card, so some of the card's benefits were zeroed out.
Also keep in mind:
I live near a Delta hub (Detroit) and like to use Delta credit cards to manufacture high level elite status for both me and my wife.
I rarely fly AA or United
I've gotten very good at getting full value from credit card travel credits, so my net cost on many of these cards is far less than it appears.
Based on the analysis, I should do the following:
Cancel my Schwab Platinum card when the next annual fee comes due
My wife should cancel her Business Platinum card when she gets charged the new $595 annual fee.
I should consider getting the Hilton Aspire if I can ever free up credit card slots in my Amex portfolio.
I should re-evaluate the Prestige card when the next annual fee comes due.
The big surprise for me was that the Prestige card didn't do better in my estimates. My valuation barely edged out the card's new $495 annual fee.  If I really get charged that much next October, I might drop the card then.  We'll see.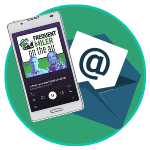 Want to learn more about miles and points?
Subscribe to email updates
 or check out 
our podcast
 on your favorite podcast platform.