My wife and I traveled the world together over the course of about a dozen years before we decided to start a family. Someone in this space once described to me the transition to family travel this way: "We went from being a Four Seasons couple to being an Embassy Suites family". There's no doubt that family travel is different than solo or couple travel, but there are plenty of ways to leverage points, miles, and credit card perks to level up your family travel. We talked about many of these ways on a podcast episode last year, but we realized that we didn't have a corresponding post. Here are some of the many ways to enhance your family travel with points, miles, and credit card benefits.
Flight deals for family travel
Award tickets are certainly a way to get more family travel for less and a good place to start in figuring out the best deals in award travel is by reading our Best ways to get to series. But there are quite a few techniques specific to family travel that can help you save on flights for a family.
Lap infant friendly airlines
If you're traveling with a lap infant, you'll need to consider what it's going to cost you. A lap infant is free within the United States, even if you've booked an award ticket through a partner program (while that partner program might want to charge you to add a lap infant to your reservation, based on my experience, you can show up at the airport and add a lap infant at the check-in counter for free even if you booked through a foreign partner program).
However, if you're going to travel internationally, you'll want to consider the best airline programs for lap infant travel before you book your ticket. Most frequent flyer programs charge 10% of the adult revenue fare for a lap infant. If you're traveling on a one-way international business class ticket, a lap infant could easily cost you hundreds of dollars. If you're traveling in international first class, a lap infant could cost you in excess of $1,000 one-way — for the honor of sitting for hours with an infant on your lap.
The good news is that some airline programs offer standout value for lap infant award tickets. Keep in mind that on international award tickets, you almost always need to book the lap infant through the program from which you bought your ticket(known as the "ticketing carrier"), not the operating carrier . In other words, if you book a Delta flight through Air France / KLM Flying Blue, you'll pay Flying Blue's lap infant price (10% of the adult revenue fare). If you book that same Delta flight through Virgin Atlantic, you'll pay Virgin Atlantic's lap infant price (2,500 miles in economy / 5,000 miles in business class). In rare instances, you may be able to book your lap infant ticket through the operating carrier even when you've ticketed through a different airline, but it's not common,
Here are the best programs for booking lap infant travel:
Air Canada Aeroplan (2,500 miles or $25 CAD one-way): This is the gold standard for lap infant awards: pay just 2,500 miles or $25 CAD one-way for a lap infant award ticket in any class of service. Given that Air Canada also has more partner airlines than any other program, you'll have plenty of options to get your family where they need to be for the best deal in lap infant travel.
Virgin Atlantic Flying Club (2,500 mi economy / 5,000 mi business / 7,000 mi first class). This pricing can be downright amazing if you're able to add a lap infant to something like an ANA first class award for just 7,000 miles. Just keep in mind that agents won't always quote you the right price, so you may need to call back if you don't get an accurate price on the first call.
ANA Mileage Club (10% of either the adult revenue or award fare). ANA always used to charge 10% of the adult revenue fare, but at some point they started allowing the option to pay 10% of the adult mileage fare. That can be a fantastic deal because ANA's award chart has some great sweet spots for adult revenue fares.
British Airways Executive Club (10% of the adult mileage fare; free seat for those who turn 2): British Airways is another program that charges 10% of the adult mileage fare for a lap infant award ticket. That's certainly a good deal if booking via British Airways makes sense. But British Airways also has an interesting quirk that they share with Virgin Atlantic: lap infant ticketing for a child who turns 2 years old during your trip. If you book an itinerary where your child will turn 2 years old during the trip, most airlines require that you buy a seat for the child for the entire itinerary (i.e. you can't book them as a lap infant). However, British Airways and Virgin Atlantic will allow you to book your child as a lap infant and they will give the child a free seat for segments after they turn 2 years old. In other words, if you booked a round trip flight on British Airways and your child is under 2 before the outbound but they turn 2 before the return, you will pay for them as though they are a lap infant but the child will get their own seat for the return flight. That can mean a business class seat one-way for the lap infant price.
Be flexible with destinations
I've mentioned before that one of the keys to booking award travel is being destination-flexible. As you add additional passengers, that only becomes more important. Getting multiple seats in a premium cabin can be a challenge. Being flexible with where you are willing to go can make a big difference in terms of finding options.
Instead of approaching your vacation in the traditional way — "I want to go to Hawaii during Thanksgiving break", accept that you'll more likely need to approach award travel as, "I want to go where I can find 4 available seats in business class during Thanksgiving break". Instead of, "I want to go to Paris in the first week of August", try, "I want to go to Europe during summer break" and accept looking at different gateways on either end of the trip rather than a narrow search between just two airports.
Accept that you can not change the school schedule, nor make award availability magically appear on the highest-demand dates and don't focus on those things you can not change but rather be flexible in the ways that you can (like where you go, which gateway you use to leave, etc).
See Business class for 4 or more: finding multiple seats for family award travel for tips about how flexibility can open possibilities.
Flexible stop-over
While you may have a hard time (for example) finding award availability for a nonstop flight directly from the US to Australia, you may find it much easier to find a flight from the US to Japan or Hong Kong or elsewhere in Asia and then find a second flight from Asia to Australia. In some cases, you can book this type of trip as a stopover and take advantage of the chance to visit an extra destination and easier award availability. I often find that while awards to a destination like Australia can be impossible to find from the US, they can be much easier to find from Asia — so building in that stopover can make it possible to get there when it seems impossible. See How to piece together an impossible award for more on this.
The short story is that some programs allow a free stopover. Sometimes, that stopover can make the difference in terms of finding availability to your desired destination — and it can also make the travel experience go more smoothly when everyone can get a chance to adjust and sleep in a bed for a night or two on the way to a far-flung destination. Stopping over on the way can often give the kids time to adjust and get a full night's sleep and/or run around and burn off some pent-up energy and that can be huge for everyone's sanity.
Note the difference between a layover (a connection of less than 24 hours) and a stopover (a connection time of 24 hours or more). Most programs allow a layover of up to 24 hours on an international award ticket (and potentially several of them).
Programs that allow a stopover include:
Alaska Airlines Mileage Plan: Book a free stopover on a one-way award. For example, fly from Los Angeles to Fiji, stop for a day or two, then continue to Australia on Fiji Airways or fly from Chicago to Tokyo, stopover, and then continue on Japan Airlines to your final destination in Asia for the same cost as flying straight through.
Air Canada Aeroplan: Book a stopover on a one-way award for 5,000 additional miles (limit of 1 stopover in each direction).
ANA Mileage Club: Book a free stopover on a round trip award.
Companion Tickets can help a family save on flights
Companion tickets can reduce the cost of your travel by allowing a companion to fly for free. This can be useful for family travel — and it can scale. For example, if you have two parents and two kids, each adult could get some fort of companion ticket and book a ticket with one of the children joining as a companion.
Programs with notable companion ticket benefits:
Southwest Companion Pass: Arguably the best deal in domestic travel, the Southwest Companion Pass allows the pass holder to bring a companion for free an unlimited number of times during the validity of the pass. If you play your (credit) cards right, that can mean nearly two full years of a companion traveling for free — whether the pass holder books their ticket with miles or money (the companion only pays taxes, currently $5.60 one-way on domestic flights). For more on this valuable program, see our Southwest Companion Pass Complete Guide.
Alaska Airlines Visa Signature Companion Fare: The Alaska Airlines Visa Signature card comes with an annual code good for a $99 + tax companion fare. While this companion fare can only be used once each year, it is notoriously flexible and with a little strategy it can turn into more than meets the eye. See more detail in this post: Alaska Airlines Companion Fare Complete Guide.
Both the Platinum Delta SkyMiles credit card and the Delta Reserve Credit Card offer annual companion certificates. See our Delta Companion Certificates Quick Guide for more info.
There are a number of other credit cards that offer paths to a companion fare of some sort. See our Guide to Companion Fares for more info.
Vacation Packages for flight savings
Many airlines sell vacation packages. While these are not always great deals, there are times when you can save a significant amount over the cost of airfare alone by booking airfare and a hotel or rental car — even if you don't intend to actually use the hotel or rental car.
See Build your own business class fare sale with vacation packages for more info.
Lodging
Obviously using hotel points is a great way to save on the cost of lodging, whether you're a solo traveler or a family traveler. However, there are several specific strategies worth a mention from a family travel perspective.
Vacasa Vacation Rentals via Wyndham
Family travelers can likely imagine the many benefits of booking a vacation rental: extra space, kitchen facilities, access to do laundry (in some cases), etc.
Wyndham Rewards has a partnership with Vacasa vacation rentals that allows for reserving Vacasa properties for 15,000 points per bedroom per night (up to an undisclosed maximum price which is believed to be around $350 per bedroom per night before cleaning fees). This can make for some fantastic deals because some Vacasa properties are set up to easily accommodate a family despite having only one actual bedroom. See for example the multi-level cabin I reserved in the Pigeon Forge, TN area: The Greenbrier Pigeon Forge Vacasa rental via Wyndham Rewards. Bottom line review.
Wyndham Rewards is a 1:1 Capital One and Citi transfer partner and they also have several credit cards. The Wyndham Business Earner Visa earns 8x at gas stations, which could certainly be a way to rack up points for stays.
Vacasa rentals must be booked over the phone. In most cases, there is no fee beyond the 15,000 points per night (i.e. no taxes or cleaning fees). More info can be found in this post: Vacasa: Great value is real!.
Airbnb
Much more widely known than Vacasa is vacation rental booking giant Airbnb. While there is no hotel partnership like the Vacasa/Wyndham tie-in, you can at least earn miles on your stay.
Both British Airways Executive Club and Delta SkyMiles offer links to book Airbnb and earn airline miles (e.g. 3 miles per dollar spent). While not a huge rebate, it beats not earning miles on your booking.
One annoying thing about searching for Airbnbs is seeing prices that don't reflect the true cost since Airbnb notoriously adds cleaning and other fees and taxes later in the process which can significantly affect the total price. Thankfully, there is a way to get Airbnb to show the full price of a stay in search results. Thanks, Australia. See this post for more detail: How to see the full cost of Airbnb bookings on the search results page.
Hyatt Suites can be booked with points
There is no doubt that I did not fully understand or appreciate the value of a hotel suite until I had children. Without a suite, everyone is stuck taking a nap at nap time and/or going to sleep for the night at 7:30pm. Having a bedroom door that can shut can mean lights out for the kids without the parents also needing to go to sleep before dark.
When it comes to booking suites, Hyatt is my go-to program. That's because not only does Hyatt offer a milestone benefit that makes it possible to lock in a suite at the time of booking, but also because Hyatt is the only hotel program to have an award chart for suites, making it very easy to lock in a suite at the time of booking for a reasonable number of points.
If you stay a lot of nights at Hyatt, you can earn 2 suite upgrades at 50 nights stayed in a calendar year and another 2 suite upgrades at 60 nights. Those suite upgrade awards can be used to confirm a suite at the time of booking (or any time you wish before your stay) for a stay of up to 7 nights.
But even if you haven't yet spent a single night at one of their hotels, Hyatt offers the chance to book standard or even premium suites using points or a combination of points and money in several different ways. Which way is best will depend on some variables. This post has more information on the many ways to book Hyatt Premium Suite awards and the same general concepts also apply to standard suite awards (but those will require even fewer points!).
Keep in mind that you can transfer 1:1 to Hyatt from Chase Ultimate Rewards and Bilt Rewards.
All-suites properties are a family travel goldmine
It's worth a mention that the reference at the top of the post to Embassy suites is of course because numerous long-term-stay all-suites brands — like Residence Inn, Embassy Suites, TownePlace Suites, Candlewood Suites — can be awesome for family travelers. Before kids, I could probably count the number of times I had stayed at a Residence Inn on one hand; these days it is our go-to brand.
Keep in mind that many "suites" properties primarily have "studio" suites which don't actually feature a bedroom with a door. They can still be quite spacious and a good option for a family with older children. But also keep in mind that it's worth checking the available room types using awards because you can sometimes book a suite as a standard room. For example, I sometimes find I have a choice between a "studio" and a "1 bedroom suite" when booking a standard room award at Residence Inn properties. I have frequently used free night certificates to book a suite at a Residence Inn and been thrilled to do so given the convenience when traveling with a family.
All-inclusive properties for an easy getaway with young kids
Before kids, my wife and I were never particularly interested in an all-inclusive resort. We aren't big drinkers and before kids, we generally didn't spend a lot of time at our hotel (we usually preferred to be out exploring rather than relaxing at a resort). However, we went to an all-inclusive when our first son was about 6 months old and I quickly understood why such properties can be so popular for family travelers.
Being able to abandon a restaurant meal if you suddenly have a cranky baby and having 24/7 access to food and drinks without additional cost can make a vacation far more relaxing. Furthermore, many all-inclusive properties feature a kids club with staff that lead them in activities and give parents a break. Kids clubs are not exclusive to all-inclusive properties, but you'll often find one at an all-inclusive resort.
Choice Privileges for suites (sometimes)
One often-forgotten award program that it's worth keeping front of mind for family travelers is Choice Privileges. Choice is the loyalty program of chains like Clarion, Comfort Inn, Cambria Suites, etc. Most of the brands under the Choice portfolio don't scream luxury, but Choice has an interesting program quirk: At many (though definitely not all) Choice properties, you can book a suite for the same number of points as a standard room.
This really varies by property, but some properties make all or many room types available using points and when they do, the same price applies to any room type. I took advantage of this for a two-bedroom suite in Napa Valley a couple of years ago and Greg has written about the penthouse suite at a lovely-looking property in Princeton.
Choice won't always be the program of, ahem, choice, for family travelers, but there are times when it can work out great. As a reminder, you can transfer 1:1 to Choice Privileges from Amex Membership Rewards or Capital One miles. Better yet, Citi ThankYou points transfer from 1 Citi point to 2 Choice Privileges points.
Rental Cars
Rental cars have become increasingly expensive over the past several years. However, I often leverage rental car elite status (which I get from credit cards) to save significantly on family travel rental cars.
National Executive Aisle: Pay for a mid-size car, get a minivan/SUV
National rental car allows those with Executive status, which you can get from the Amex Platinum card or Chase Sapphire Reserve or Ritz-Carlton cards, to book and pay for a mid-size vehicle and then choose whichever vehicle they like from the "Executive" aisle upon arrival at the airport (at most locations).
I frequently take advantage of this status perk to reserve a mid-size vehicle counting on choosing something from the Executive area that more easily accommodates my family. At most airports, the Executive Aisle has at the very least large sedans and small SUVs and I very frequently find even larger vehicles. I often count on finding a minivan in the Executive Area, which has almost always worked out for me and has saved me boatloads of cash over paying the fee to reserve a minivan. When I really need that van, I have sometimes reserved a van at another rental car company with a reservation that features free cancellation but also reserved a mid-size vehicle via National (when that costs significantly less). Inevitably, I end up finding something on the Executive Aisle that meets my needs and I cancel the competitor reservation.
Note that some small airports do not have an Executive section. I always find it helpful to check out this Flyertalk thread to see what kind of vehicles have been recently reported at the airport I'll be visiting (click "show more" on the original post for the long list of airport codes).
National free days for larger car class and/or one-way rentals
Most years, National Rental Car offers a months-long promotion called "One, Two, Free" whereby you can earn a free day after every 2 qualifying rentals (otherwise, you earn a free day for every 5-7 rentals depending on your elite status). Those free days can be a great value for any traveler, but they can be particularly valuable for family travelers for several reasons.
Those free days can be used for any car class (at least that is true with Executive Elite status, I'm not sure whether the same is true for members without status). I have used a National Free Day to reserve a minivan or large SUV, locking in the (more expensive) vehicle type I need while maintaining the chance to check the Executive aisle for other options.
I also find National free days particularly useful for one-way rentals. Earlier in the post, we mentioned that you sometimes need to be flexible about which airport(s) from which you depart or to which you arrive. I have often used a free day to reserve a one-way rental to fly out of an alternate airport. The advantage here is that since National bakes its one-way fees into the daily cost of the rental (rather than adding a one-way fee), you'll be able to use your "free" day to defray the cost of a one-way rental (you'll still need to pay some airport taxes/fees for your free day in many cases).
Company booking portal / corporate code for larger vehicles
Worth a quick mention is that many companies have rental car arrangements that allow for a standard price regardless of car class. You should check your company's corporate codes or booking system to see whether they have a rate code that can be used for leisure travel because those corporate codes can sometimes save you a ton of money over publicly-available pricing. In many cases, you'll find that SUVs and minivans are the same price as standard-sized vehicles when using your company's corporate code.
Airport lounge access
Airport lounges can make the family travel experience much easier and far less expensive. Kids get hungry or thirsty? Need a moment away from the chaos of the terminal? An airport lounge can certainly help. There are several hacks to getting lounge access for a family.
American Airlines Executive card for Admirals Club access
The Citi American Airlines Executive card offers American Airlines Admirals Club access to the primary cardholder and up to 10 authorized users. While the annual fee is steep at $450, that can be worth it if you have multiple family members who need access to Admirals Club lounge lounges. Note though that Citi has surveyed making changes to this benefit, so we may see this become less generous at some point in the future.
Priority Pass for each member of your family
Quite a few credit cards come with Priority Pass, but the two best cards to consider for family travelers are the Chase Ritz-Carlton Visa Infinite and the Capital One Venture X credit card.
The Ritz card is no longer available to new applicants, but it is possible to product change another Chase Marriott consumer card to the Ritz card provided that your Marriott account has been open for at least a year. What makes the Ritz card great is that authorized user cards are free and each authorized user gets his or her own Priority Pass. Furthermore, the Ritz Priority Pass features unlimited guests — so you can theoretically get your entire family into the lounge with one Priority Pass from the Ritz card (though YMMV as to how many guests an individual lounge will allow). The Ritz-Carlton's Priority Pass includes restaurant access, so you'll be able to get a $28 credit per person at Priority pass restaurants, which can represent a great value for family travelers.
The Capital One Venture X card can be another great choice because of the fact that authorized users are free and each one gets his or her own Priority Pass. Unfortunately, Capital One axed access to restaurants and other non-lounge experiences via their Priority Pass membership on 1/1/23. Still, if you only visit Priority Pass lounges and/or the Ritz card isn't a fit for you, the Venture X can work out very well for a family. It's worth mentioning that Venture X cardholders also get unlimited access to Plaza Premium lounges, which tend to be much nicer than standard Priority Pass lounges, and Capital One lounges. Early reports on the Capital One lounge in Dallas indicate that it is fantastic and competitive with Amex's Centurion Lounge offering, so this could be a great benefit if you are based at one of the few airports slated to get a Capital One lounge.
Bottom line
There are many ways that the miles, points, and credit cards game can help to save money on family travel. This post isn't a fully exhaustive list of the ways to save, but it provides a solid starting point and reference guide to many of the easy wins you can experience that will elevate your family travel without emptying your wallet.
What are your favorite family travel hacks? Let us know in the comments.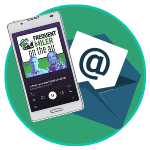 Want to learn more about miles and points?
Subscribe to email updates
 or check out 
our podcast
 on your favorite podcast platform.