During our recent trip to Bora Bora, we met Couple A who had booked a few nights using points. Another couple (Couple B), clearly not award travelers, later told us about how they heard Couple A had used points to book this hotel. Couple B remarked, "They must have a lot of points!" Later, in our room, my wife told me that upon hearing this (and about Couple B's extended stay at several Bora Bora hotels), her thought of Couple B was: "You must have a lot of dollars. :-)" Bora Bora is an absolutely gorgeous destination, but it is also very expensive (and that's true from many standpoints). Visiting certainly isn't cheap, but it can be made cheaper with some small tips and tricks. Here's how we saved money on our recent trip to paradise, including some things we will re-use with other destinations in the future.
Use miles & points: Hotels
This is likely obvious to readers of this blog, but booking flights and hotels with airline miles and hotel points will save you the vast majority of the major costs involved with a trip to an insanely expensive destination like Bora Bora.
We stayed for 3 nights at Conrad Bora Bora and 5 nights at the St. Regis Bora Bora and our rooms were entirely award stays, with no added resort fees. We used:
1 annual free night certificate from an Amex Hilton Aspire card
160K Hilton Honors points (80K per night x 2 nights)
240K Marriott Bonvoy points (60K per night x 4 with the 5th night being free on award stays. Note: The St. Regis Bora Bora is a Marriott Bonvoy Category 8 property. While Category 8 properties ordinarily charge 85K per night as the standard rate and as much as 100K per night during peak season (beginning 9/14/19), there was a window of time between August 2018 and early 2019 when Category 8 properties were bookable for 60K points per night, which is when I booked the St. Regis Bora Bora).
We additionally stayed one night on Tahiti before flying to Bora Bora (booked a "hotel" through Dosh (that was really an apartment) to take advantage of the offer for $25 back). Net cost was about $110. On the tail end of the trip, we spent 2 more nights on Tahiti in an AirBnB booked with gift cards we had received from a promotion a couple of years ago.
Use miles & points: flights
Hotel rooms out of the way, I just needed to get there and back. French Polynesia's international gateway is Papeete, Tahiti (airport code PPT). Award tickets can only be booked that far, then you'll be on the hook for an expensive domestic ticket to Bora Bora (but more on that in a minute).
There are only 8 airlines that fly to French Polynesia. Of those eight:
Only 5 airlines fly from the United States to French Polynesia
Only 4 airlines fly from the mainland US to French Polynesia
Only 3 airlines fly from the mainland US that can be booked with miles (though I believe that French Bee, which flies from San Francisco, could probably be booked through credit card portals).
The traditionally popular options to get to Tahiti from the United States are using American Airlines miles to fly Air Tahiti Nui in business class from Los Angeles (80K each way) or Flying Blue miles to fly Air France in business class from Los Angeles (price varies). United also has a flight from San Francisco, though award availability in business class appears hard to come by.
Options for award tickets between the continental US and Tahiti

| | | | | |
| --- | --- | --- | --- | --- |
| Airline | US Gateway | Economy price | Business Price | Transfer from |
| Air Tahiti Nui | Los Angeles | 40K AA miles | 80K AA miles | Marriott Bonvoy |
| Air France | Los Angeles | Starts at 25.5K | Starts at 64K | Amex, Chase, Citi, Marriott Bonvoy, Capital One |
| United | San Francisco | 35K United miles | 80K United miles | Chase, Marriott Bonvoy |
While I did book Air France for the return journey (booked as soon as the schedule opened for 72K each), I opted for a much less traditional route to get to Tahiti. Almost a year in advance, I had found availability for Delta One business class from Detroit to Honolulu in flat bed seats and booked it. I then found that Hawaiian Airlines flies the ~5.5hr flight from Honolulu to Papeete once a week. In my opinion, that's an interesting option if you're happy to spend a couple of days in Hawaii on the way to paradise. Traveling with a baby, it was particularly helpful since Hawaii is in the same time zone as French Polynesia. We spent time getting over jet lag on Waikiki Beach and arrived in Tahiti / Bora Bora already adjusted to the local time. The best price for the Honolulu to Tahiti route is via Virgin Atlantic, which would charge 47.5K one way in business class (or 27.5K one way in economy class). However, Virgin Atlantic does not see Hawaiian Airlines availability as far in advance as American Airlines does. Given that Hawaiian typically only releases 2 award seats per flight in business class on this once-a-week flight and I had a stash of American Airlines miles that wasn't being used, I booked that flight through AA for 65K miles each.
I said that stopping in Hawaii is and interesting option, but truthfully if I had it to do over again, I would not do have booked this flight. That's not because I didn't enjoy the experience. On the contrary, Hawaiian Airlines business class was pretty nice. It's not at all private, but if you like a cabin that feels open and airy, this is the experience for you.
What made me regret this decision was when I realized that one flight a week means that if for some reason you don't get on that flight — if you miss it or there is a delay or cancellation — Hawaiian has nothing for another week. If you book with American Airlines miles, AA may be able to re-route you via LA on Air Tahiti Nui if there is availability, but then you're flying 5 hours back to LA just to turn around and fly 8 back to Tahiti (and availability is very limited on that route as well). When you have an expensive nonrefundable hotel reservation in Bora Bora, you really don't want to mess with not getting there on time. American actually made a mistake and lost my ticket a week before departure. That's something they were ultimately able to fix, but it stressed me out.
After discovering the Turkish Miles & Smiles sweet spot to Hawaii, I canceled the Delta flights booked through Virgin and re-booked on United in economy class using Turkish Miles & Smiles transferred from Citi ThankYou points to position for the Hawaiian flight to Tahiti. Paying 7.5K points each x 3 passengers came to a total of 22,500 miles for three of us. Three Delta One seats booked through Virgin Atlantic had originally cost me 112,500 miles total. Saving 90K net miles seemed like too much to pass up on this trip, so I cancelled that in favor of flying United.
Taxes on these routes are mild with no fuel surcharges as I recall.
In terms of inter-island flights within French Polynesia, options are much more limited. Air Tahiti (not the same as Air Tahiti Nui) is the only carrier operating inter-island flights in French Polynesia. You can book those flights directly with Air Tahiti through their site, through an OTA like Expedia, or via credit card travel portals. They operate single-cabin, so your best bet for using points is the Chase travel portal with the Sapphire Reserve at 1.5cpp.
At the time of booking, inter-island flights from Papeete (PPT) to Bora Bora (BOB) were about $415 round trip booked directly with Air Tahiti. I believe they were the same price through Chase (though I remember Expedia being a bit more expensive), which would mean a little under 28K Ultimate Rewards points round trip. A lap infant is 10% of the cost of a paid ticket (so around $41 or 2.8K UR points in my case).
Those who have a few days to play with and an appetite for risk might consider waiting until arrival to book the inter-island flights. When booked from an IP address in French Polynesia, the price was about 18% cheaper.
However, the thing I really wish I'd known about was that Air Tahiti sells multi-island passes. A pass to visit five French Polynesian islands that includes both Moorea and Bora Bora is about $447 based on today's exchange rate. For thirty or forty bucks more, I could have visited 5 islands. Talk about a missed opportunity!
Use points: food
Food is expensive in Bora Bora. A hamburger will probably run you around $35. Entrees at the restaurants at your hotel will mostly run you between $30-$60 (or more depending on what you order). The St. Regis Bora Bora has an excellent French restaurant where set menus run around $175 per person or you can order a la carte (as we did) if you don't need all of the courses — but it's still not cheap.
However, we saved a lot of money on food by generating points.
The Capital One® Venture® Rewards Credit Card earns 2 Capital One "miles" per dollar. Capital One's "miles" can now transfer to actual airline miles (though at varying ratios that are usually less than 1:1 unless there is a transfer bonus). They can also be used to erase travel purchases at a value of 1 cent per "mile". In other words, if you want to erase a $100 purchase, you'll need 10,000 Capital One miles. To erase a $900 purchase, you'll need 90,000 Capital One miles. Alternatively, you can redeem Capital One miles for gift cards.
However, some Capital One Venture or Capital One® VentureOne® Rewards Credit Card accounts have the ability to redeem miles for "Hotel Special Offers". I have a very old Capital One VentureOne Credit Card account with this ability (the VentureOne is the card that only earns 1.25 Capital One miles per dollar versus the Venture card that earns 2 miles per dollar spent). I've written about this before (See: The best hotel credit card ever). As far as we've been told, this was a benefit that was offered for a limited time and those who have it were grandfathered into the benefit, but it isn't available to add to an account. Unfortunately, my wife does not have this capability on her Capital One Venture card. Thankfully, Capital One allows customers to transfer their Capital One miles to any other Capital One customer with a miles-earning account. This meant that we could earn 2 Capital One "miles" per dollar with my wife's Venture card and then transfer them to my Capital One VentureOne account and redeem them for the hotel special offers. Sometimes, it's who you know. If you have a friend with this capability, you'e good to go.
The key special offer for this trip was that I could redeem 64,250 Capital One "miles" for a $900 Marriott gift card. In my opinion, that's a great deal since 64,250 Capital One "miles" would alternatively only be able to erase $642.50 in travel purchases. By redeeming for a Marriott gift card, I was generating an additional $250+ in value.
Since the Capital One Venture card earns 2 Capital One miles per dollar everywhere with no cap, it quickly became the main "everywhere else" card in my wallet. Additionally, when Simon Malls began selling $1,000 Visa Gift Cards with an activation fee of $3.95 in July, this became one of the main cards we used to purchase gift cards.
With the Simon Visa Gift Cards, we could buy $32,125 in Visa Gift Cards to earn the 64,250 Capital One miles necessary for a $900 Marriott gift card. Here's how the math works out on generating the points this way:
Buy 32 gift cards at Simon Malls with a value of $1,000 on each gift card at an activation fee of $3.95 per gift card (spread over multiple purchases / days of course)
Cost in activation fees = 32 x $3.95 = $126.40
Cost to liquidate based on $1 per $1K money order (YMMV a bit here up or down): $32
Total cost = $158.40
In total, 32 gift cards will add up to exactly what you need to spend to generate a $900 gift card: that's $32,126.40 in spend. You're a buck forty over what you need to spend in fact, so it works out almost perfectly.
Simon brought out the $1K gift cards only about a month before our trip, so the truth is that we didn't earn all 64,250 Capital One miles we used for the $900 gift card courtesy of Simon. However, we did earn a decent chunk that way and combined with using the card for normal unbonused spend, we were able to generate a $900 Marriott gift card very cheaply (and are well on our way to another one soon).
That made the sticker price of food sting a lot less since we knew we'd use the gift card to pay for the majority of our food at the St Regis Bora Bora (and we did, along with another partial gift card that I had from a previous promotion). In fact, gift cards nearly covered our entire bill — food, tips, and airport transfer back to the airport included.
Use credit card benefits
After booking flights and hotels, there were of course other expenses to consider. We used credit card benefits from some of the cards in our wallet to offset expenses for this trip.
Amex airline incidental credits: I tried to use airline incidental credits from the Amex Hilton Aspire card to pick United economy plus seats (as this is a seat selection fee, which explicitly qualifies for airline fee credits). However, I couldn't do this online — the process would fail before attempting to process my credit card. I then called United and neither could a UA agent get it done (the agent actually told me she did it and charged my card, but after getting off the phone I realized that the seats were neither assigned nor was my card charged despite the agent explicitly telling me both had been done). Before spending another 2 hours on the phone, I reached out to the Twitter team to ask if they could offer any assistance (I was just hoping for a direct call rather than waiting on hold) and the United Twitter team ended up giving me the economy plus seating for free. Wow! I was surprised & delighted. I ended up using the Aspire airline credits for our checked bags, wi-fi on-board, and food in-flight.
Amex Aspire free weekend night: As noted above, we used one annual free night at the Conrad on a Sunday night (since that night is only valid on weekend nights).
Amex Aspire $250 resort credit: We paid for our incidentals at the Conrad Bora Bora on the Amex Hilton Aspire card, which meant that $250 of our food bill came off immediately as a statement credit.
Use elite benefits
Having elite status with a hotel chain can really come in handy in an expensive destination like Bora Bora. We scored free breakfast at both hotels thanks to hotel elite status.
At the Conrad, free breakfast came courtesy of our Hilton Diamond status, which is a perk of the Amex Hilton Aspire card. However, breakfast would have still been free for Hilton Gold members, and you can get that status automatically with the Amex Hilton Surpass card.
At the St. Regis Bora Bora, we scored free breakfast thanks to Marriott Bonvoy Platinum status. While that status ordinarily requires 50 nights in a calendar year, I was able to take advantage of a shortcut to Marriott status via the Ritz-Carlton credit card last year. The specific shortcut I used is no longer available.
Having hotel status that made for free breakfasts was extremely valuable in Bora Bora, where breakfast would have run us around $100 per day at both properties.
Pack lunches
Call me a cheapskate, but I didn't want to spend a hundred bucks on lunch every day. Breakfast was free and filling enough that I wasn't particularly hungry at lunch time anyway. Add in the fact that I was training for #40KFaraway and I knew this was an opportunity to try something different.
Note that our son's food for lunch was free at the St. Regis (since kids under 7 eat for free). But we also packed lunches: we brought ramen noodles, protein bars, microwavable meals for our son, mac & cheese, etc. We ate lunch in our room every day apart from the day we arrived at the Conrad Bora Bora (our room wasn't yet ready, so we ate lunch in their pool restaurant — though we ate dinner in the room that night instead). With 8 nights, eating one meal per day in our room probably saved us a grand. Go ahead, call me a cheapskate: I call myself the guy with an extra thousand bucks in my pocket and the same awesome trip to Bora-Bora that everyone else had.
Do the free stuff
While there are plenty of excursions that you can pay for in Bora Bora, there were tons of free activities at our hotels: from non-motorized watersports like kayaking and outrigger canoeing or even sailing to fish-feeding and snorkeling, there were a lot of activities to do. Here are some pics of things we did:
Book a hotel-to-hotel transfer cheaper on your own: Lagoon Services
Since the Conrad Bora Bora and the St. Regis Bora Bora are on separate motus (small islands) far apart around Bora Bora, you'll need a boat transfer between the two if planning to spend time at both. My understanding is that the hotels charge $200 or more for that transfer. However, I picked up the name of a reasonably-priced alternative from discussion at Flyertalk: Lagoon Services.
We booked a transfer from the Conrad to the St. Regis for 15,000 XPF (about $140 at the time) total for the three of us.
Lagoon Services was great: they responded to my emails quickly, the boat was nice / in great shape, and Coco not only captained that little ship safely but he pointed out a bunch of sights and explained the local history on our trip over. He was a great guide and it was a fun ride.
However, it's worth noting that using Lagoon Services for an airport transfer was not cheaper one-way from the St. Regis to the airport. In fact, it was a little bit more (15,000 XPF vs 14,000 XPF directly with the St. Regis's boat).
Bring kids when they are under 7
Kids under 7 years old eat free at the St. Regis Bora Bora. From 7-12 years old we were told that kids get 50% of the menu pricing, which still makes for a pretty significant discount when prices are so high. Kids under 12 also get free ice cream at Marriott hotels & resorts in the Asia-Pacific region, too.
After a few days of our son eating for free at the St. Regis, we agreed that we'll have to make a return trip just before his 7th birthday.
Do your own laundry
Air Tahiti only allows one carry-on, and it's not going to be a roll-aboard as they don't fit on board. We found that they weren't as strict with us as the terms suggest (perhaps out of sympathy for traveling with a baby), but regular carry-ons weren't going to make it. We had to check our carry-on-sized bags along with our full-sized carry-ons. The more stuff you bring, the more expensive this gets. Pack light and do your own laundry.
We had brought a packet of laundry detergent that we had left over from a hotel stay earlier in the year where we had bought detergent packets for the machines. We filled our bathtub about halfway and put liquid soap in it (body wash). Then we filled a sink with water and added the laundry detergent there, pulling items out of the tub to scrub in the sink before allowing everything to air dry outside. We spent all of nap time one day doing laundry, but that sure beat either paying a ton to have the hotel do it (since they charge by the piece) or lugging even more/heavier bags that would have cost us more to check. I wouldn't always travel planning to do laundry, but it was a good trade in this instance.
Fail: free boat to your hotel
Despite saving money with the techniques above, not everything I did to save a buck worked out completely. The Conrad Bora Bora ordinarily charges somewhere in the neighborhood of $140 per person for round trip boat transfers between the airport and the hotel. I had read in the Flyertalk thread about the Conrad Bora Bora that it was possible to take the free shuttle boat offered by Air Tahiti to Vaitape, the main town on Bora Bora, and then catch the Conrad's shuttle (which runs during the day between the Conrad and Vaitape) to the hotel. During the daytime hours, the Conrad charges less than $15 round trip for that shuttle, though reports at Flyertalk indicated that there was no charge when originating in Vaitape (only when you boarded the boat at the hotel). This could potentially make it a free way to get to the hotel, albeit a little time consuming.
A few reports from that thread indicated that it was possible to drop your bags with the hotel attendant from the Conrad at the airport and that the Conrad would transport them to the hotel (perhaps without charge), thereby lightening your load for the transfer to town and then the hotel.That all added up to a good plan in my book as we intended to stop at the store in Vaitape for some essentials we knew we would need during our stay in Bora Bora. Furthermore, I wasn't sure whether the Conrad would arrange their airport shuttle one-way (or rather wasn't sure if they would charge less for a one-way than round trip).
Unfortunately, this one didn't work out as planned: the Conrad Bora Bora representative who meets guests at the airport told us that they could not take our luggage for us if we were not traveling on the boat to the hotel as it would be a security risk. That's reasonable (perhaps a bit of a stretch since we were coming off of a flight where all of the bags should have been screened and arriving at an airport where we would depart a week later and experience no airport security at all for departures, but I still couldn't argue with their logic). The airport rep called the hotel to see if they would make an exception for our bags. They ended up taking us on the hotel boat one-way to the Conrad for no charge. While I certainly was looking to pay a lot less than the usual fee to get to the hotel, that's not really how I intended to do it.  As a result, we bought the things we needed on-property rather than taking the boat to town another day.
If you're looking to get to the hotel for free, know that you'll have to carry all of your bags between arrival and whichever transportation method you use to get to the Conrad.
Fail: tipping the butler in alcohol
The St. Regis Bora Bora offers butler service. I had read that you should tip your butler. A reader had shared the tip with me that his butler seemed almost more appreciative of the ability to keep the reader's leftover alcohol at the end of the trip — which makes sense given the price of alcohol in Bora Bora (after all, the staff is stuck with high prices all year round).
As a result, I stopped at the liquor store before leaving home and bought a nice bottle of Bourbon (Angel's Envy) and a small bottle of Grey Goose vodka. To put things in perspective, I know that mini bars are always expensive, but that same mini bottle of Grey Goose that I got for $9.99 at the liquor store was over a hundred dollars in our mini bar at the Conrad Bora Bora. Even if you can buy it at a liquor store in town for a third of that, I figured that a large bottle of bourbon would be a good way to tip our butler (thinking that even if he/she didn't drink, maybe they could share it with or sell it to a friend).
In hindsight, maybe not. I don't know as though our butler was a whiskey drinker and I don't think we received any extra-special surprises from her, so I don't think this really did us much good. Note that we did also give each butler a cash tip (we just thought that supplementing with an expensive gift might get us more mileage for our money).
Bottom line
One obvious but valuable lesson for me from our trip to Bora Bora was that I can save a nice chunk of change on future trips by eating lunch in the room and that's one that I'll take with me again. I probably wouldn't waste time doing laundry in my room on a shorter trip, but it was a single afternoon well spent on this trip. Our trip to Bora Bora was still expensive because of the high cost of everything on small isolated islands, but these things helped to mitigate the cost of a vacation that could have cost five figures but realistically cost us the low end of four figures.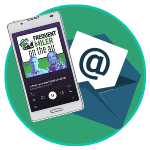 Want to learn more about miles and points?
Subscribe to email updates
 or check out 
our podcast
 on your favorite podcast platform.