There is a massive targeted upgrade offer for the Amex Business Platinum that started appearing on some Amex business cardholders' accounts over the weekend. It seems to be targeted just at Business Gold cardholders (although it could be that some Business Green cardholders are targeted as well) and offers 140,000 points for $10K spend within the first three months.  I believe that this would be the best upgrade offer that we've come across for Business Gold to Business Platinum.
The Deal
Targeted upgrade offer for American Express Business Gold Cardholders: Upgrade to Platinum and earn 140,000 Membership Rewards points after spending $10,000 in first three months of card membership.
Direct Link to Offer (must log-in first, select either a Business Gold or a Business Green as your default card, then click link, then click "Request an Upgrade")
If you get a screen like this (or a screen that says that this offer is no longer available), it means you're not targeted:
Quick Thoughts
Here's yet another entry in the steady stream of crazy Amex offers on consumer and Business charge cards. We've seen 150,000 Membership Rewards points after $6K spend for the consumer Platinum, 130,000 points for the Business Gold after $10K spend, another Business Gold offer for 180,000 points after $20K in spend and 250K after 30K spend for the Business Platinum.
But this is an upgrade offer, as opposed to a welcome offer on a new card. It's been fairly common over the years for Business Gold cardholders to get targeted for an upgrade right before or after their first cardholder anniversary. But, in recent times, we've seen folks targeted for upgrades as soon as 2-3 months after completing the minimum spend on the Business Gold welcome offer. I don't recall ever seeing an upgrade offer above 120,000 points, so this would be a new all-time high.
This upgrade offer should only be considered if you've already had, or currently have, the Business Platinum card.  Otherwise, upgrading will cause you to become ineligible for new enrollment welcome offers on the card for at least the next 4-5 years.
However, if you've already had the Business Platinum (or have one now), this is a great deal.  There is no hard-pull on the upgrade and neither your card numbers nor your card anniversary will change. You will be charged a prorated annual fee for the new card based on the time remaining until your next account anniversary. It effectively allows you to get a new cardholder welcome offer without actually opening up a new card.
There's also several links floating around with offers for the Business Platinum that don't have Amex's "Once in a Lifetime" language (NLL offers). There is a 150K offer as well as a 160K link (that adds 10K for an employee card). Neither one should result in a hard pull if you're targeted and current or previous cardholders of the Business Platinum will be able to get them. So, even if you're not targeted for this upgrade offer, there's still other avenues to take part in the Amex Points Parade.
(h/t: DDG)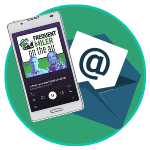 Want to learn more about miles and points?
Subscribe to email updates
 or check out 
our podcast
 on your favorite podcast platform.