On our most recent Frequent Miler on the Air, I made some points about the new ability to cash out Chase points at a value of 1.5c each via the current promotion. When we initially reported this (perhaps limited-time?) option to use points toward groceries and other things, some readers were quick to dismiss it. More than one or two readers indicated that this was something they'd only do if they were "cash strapped" since they can otherwise redeem Ultimate Rewards points for much more value. While I also feel like I have redeemed Ultimate Rewards points for greater value, I can't shake the way it's making me re-think redemptions and the cost of holding my points. While loyalty programs often make us act in irrational ways, this 1.5c redemption rate really has me thinking about just how irrational it is for me to want to keep these points given such a valuable cash out option.
I love redeeming points for outsized value. I still remember feeling like a total impostor the first time I flew in a premium cabin. After having traveled for years on the most economical of economy class fares I could find, I skipped right from the cheap seats to first class on Etihad from Cairo to Abu Dhabi to Tokyo (for 45K American Airlines miles at the time, though the rate for Middle East to Asia 1 has since increased to 50K miles one-way in first class).
I had an absolute blast spending 8 nights in Bora Bora last year, something I never ever would have even imagined were possible no less actually done without miles and points.
And I want to keep doing those things. With trips obviously on hold given the COVID-19 pandemic, of course I miss traveling to exotic locales in comfort. Like many readers, I've been somewhat spoiled by the premium cabin experience: while I traveled to Europe, India, and Far East Asia a couple of times in economy class before discovering frequent flyer miles, these days I find myself more turned off by the thought of 8 or 10 or 14 hours in economy class simply because I know how to get there more comfortably by leveraging credit card welcome bonuses, category bonuses, manufactured spending, and the other tools we use to play the game.
However, while there is no doubt that I enjoy the premium travel I've done and value the ability to do so to some extent, the recent Sapphire Reserve cash out ability has me re-thinking the cost of doing so.
The first example to hit me after we spoke during Frequent Miler on the Air was a redemption that became significantly more attractive last week: Emirates has seemingly dropped its surcharges by ~90%, making award tickets via Emirates (and its partners) much more attractive. Stephen covered how one could fly round trip in first class (pending availability) from Newark to Athens for 135,000 miles. I've been fortunate to have flown the Emirates A380 in first class a handful of times and while it's over the top in terms of bling, it's a lot of fun.
At about the same price that most programs would charge for a round trip business class ticket, I'd be happy to get to Europe round trip like this. Furthermore, I love Greece and would be happy to plan a 2021 trip there in hopes of travel being safe and advisable at that point.
Since Emirates is one of the five most promiscuous airline programs, making it easy to put together the miles for a redemption, I gave it a search or twenty to find availability. And in fact I did find at least a couple of dates with three seats in first class on the way to Athens. Unfortunately, it was on the 777, which features the same seat as above but is missing the shower and bar of the A380 (that sound you're now hearing is the world's smallest violin, playing just for me). I temporarily gave up my search planning to hold off a bit and look for slightly later 2021 travel.
And then this new Chase redemption came around at 1.5c per point toward groceries, home improvement stores, and dining.
When the Emirates redemption came back into my mind, I had to consider the opportunity cost of redeeming miles this way: 135K Chase points could buy me $2,025 at those stores over the next four months. Obviously, the first class Emirates flight would cost much more if I were to purchase it. But would I purchase the round trip first class fare to Athens for $2,025 if it were on sale for that price? Would I do that for three passengers (my wife, son, and I) at a total cost of $6,075? Actually, add in the surcharges that still exist (over $100 per person round trip) and we're at more than $6,400 in cost for those three seats. And that's to say nothing of the cost of acquiring the points: some of my points came with MS costs attached. Those costs exist whether I cash out points for a statement credit or use them for travel, but the points themselves weren't "free".
Truthfully, I wouldn't spend six grand on flying to Athens. I've flown there in economy class before and I could do it again. Flying out of New York airports, I know I could pretty easily get to Athens in economy class for about $450 per person all-in by hunting for a fare sale (likely less time consuming than hunting for first class availability). Spending six thousand plus dollars to fly my family rather than $1350 is more of a splurge than I could justify in dollars and cents. In fact, if you were handing me a bag of your cash as a gift and you told me that I could either spend it on first class or buy the economy class tickets and pocket the rest of it to do what I want, I don't even think I would hesitate: I'd book the economy tickets and take the money and run. That extra $5,000 in my pocket would not only cover my hotel and meals in Greece, it would probably cover another future vacation, too. While I know that many Frequent Miler readers love their premium cabin travel using miles, I can't imagine I'm the only one among us who would take the cash in that scenario.
And so I now look at Chase Ultimate Rewards redemptions much differently than I did a week ago. Truthfully, it even makes me question Chase redemptions outside of this limited-time deal. While it was easy to ignore the fact that Ultimate Rewards have long been worth $0.01 each for a statement credit since that seemed like such poor value, I could make the same argument above for redeeming points even apart from this 1.5c deal: would I pay $1,350 per passenger for Emirates first class to Europe? If I were single and without a family, maybe I would splurge like that once every few years as that's obviously not unreasonable for what you get. But would I do it times three for me, my wife, and my son? Again, it isn't the no-brainer it once was even if it is a good price per passenger (in my case since economy class flights from New York can often be quite cheap).
Hotel redemptions are at least as painful in my mind. I'm a bit of a cheapskate value shopper when it comes to hotels. You wouldn't know that about me given some of the hotels I stayed at last year with points, but when it comes to paying cash I really don't like to spend all that much on a hotel. I've used points to stay at many 5-star hotels over the years, but I can count on two hands the number of times I've paid much north of $150 per night on a cash rate.
While I have stayed at some hotels in recent years that really are the destination in themselves, I've taken many more trips where it didn't matter where I'd sleep.
Traveling with kids may be different for a while – I value having the space of a nice suite right now — but eventually I expect that I will again be fine with a clean hotel that has the basic amenities I need. And indeed now this grocery/home improvement redemption certainly has me thinking about that more closely.
There are some awesome Hyatt properties around the world at the Category 5-6 range (20K or 25K points per night). I've stayed at quite a few of them and been thrilled to walk out with a bill that said $0 after several nights of comfort and free breakfast or lounge access (or even an all-inclusive where all my food and drink were covered). But would I spend $300 or $375 per night for those hotels? Maybe there are situations where I'd consider it as a once-every-several-years splurge that would make for a really memorable trip. But truthfully, I wouldn't often choose to spend that much cash.
And it's not because I'm cash-strapped. I'm really fortunate to have been in a position to save well for a long time and to work for a blog with a great following and for a generous boss. It's not that I can't pay for a comfortable vacation once a year but rather that the value hunter in me — the same part of me that discovered miles and points in first place — knows I could be perfectly comfortable spending less and I could keep more for a rainy day.
Greg made the point on the show that points that are already tied to a program (i.e. points that are already in my Hyatt account or already in my Marriott account) seem like fair game since using them for hotels is clearly the best use of those points. But with Chase points, it is suddenly less clear that transferring them is the best option when I think of the cash cost in terms of money going out of my pocket (since every point transferred really is cash evaporating from my pocket). If I keep 20K points this month, that means I'm paying paying $300 in groceries to keep them. If I could be happy in a hotel that cost $150, I could redeem my points for groceries today and get two nights down the road for the same net cost.
And so now I look at my pile of Ultimate Rewards points and it almost makes me feel guilty about not redeeming them. I know that I'll spend at least $500 per month on groceries for the next four months — I could easily redeem that 135K points that I was tempted to redeem for Emirates first class instead for free food, keeping that cash in my pocket for the proverbial rainy day (or perhaps investing it or using it to trigger bank account bonuses to make more money and leverage that for a future trip). I could further redeem more points than that for gift card purchases — goodness knows that between grocery stores and home improvement stores, I could find gift cards to cover most of my worldly expenses and/or effectively "cash out". Should I?
The truth is that I don't want to redeem my points this way. I feel like I put in the effort to earn these points with the aim of traveling in comfort and style beyond what I'd mean to pay in cold hard cash. But even though those Ultimate Rewards have long represented a sum of actual cash given the ability to redeem them at $0.01 each, never have they felt more like a pile of cash that represents a large cost. This new 1.5c option suddenly makes the weight of each redemption more perceptible.
Granted, my points also represent the ability to save real cash. I know that here are times when I would otherwise spend $150 on a hotel room that I could snag with 5,000 or 7,500 points and times when the cash cost of a last-minute flight would make it impossible for me to "be there" (wherever there is) without a stash of points. I know that my points do represent an ability to save money on future trips and to stay in more luxurious hotels for a  very small premium over what I'd pay elsewhere. But Chase has added more pressure today to redeem those points for much better than 1.5c in real world value — otherwise, why am I waiting to redeem them?
Will I cash out all of my Ultimate Rewards points these next four months for groceries and gift cards? I doubt it. I don't know for sure that I'll redeem any of them that way because the truth is that I have come to irrationally value those nice flights and hotels that I know they can buy. But I can say for sure that not redeeming my points at grocery and home improvement stores at 1.5c each will carry weight on my mind and on my future redemptions when I consider the actual cash cost of those redemptions through this lens. I'll still feel pretty good about transferring 34K points to Iberia for an off-peak business class award to Madrid and I'll be pretty happy when I find the random gem like the Park Hyatt Mendoza (sad I missed the chance to stay there when it was 8K points per night). But would I transfer Chase points to Marriott to spend nights at the St. Regis Bora Bora? It's beautiful and all, but even with a 5th night free it's over $1,000 per night if my next best option is redeeming at grocery stores (admittedly, the better play if I wanted to stay here would be cashing out via VGCs at grocery stores and perhaps using them to buy Marriott points on sale under 0.8c each to reduce cost considerably).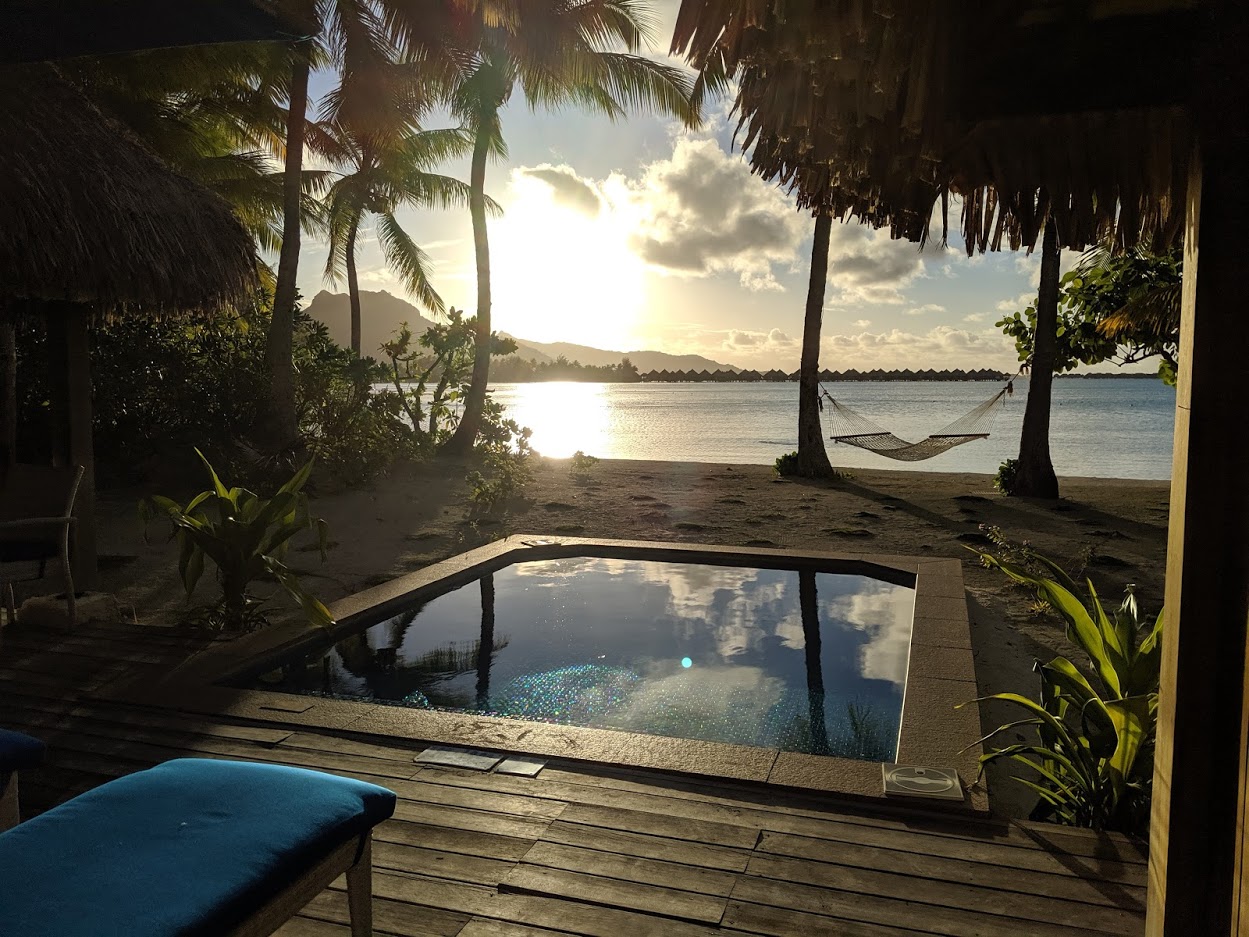 Right now, with much of our regular activity on pause, Chase's introduction of a valuable cash out option has certainly given me pause. Splurges have become a bit less reasonable and make me think more carefully about how irrational it is to keep a make-believe currency with the hopes of redeeming it at a cost (in terms of the cash I'll spend today to keep those points) that is in many cases higher than I'd otherwise be willing to spend if there were a sack of cash on the table that I could alternatively take. I feel like there is a psychological study to be done on this one given that Chase has literally put that sack of cash out there for us: will you take Chase up on the money and run, or will you clutch your points tightly? How many of us will resist it and which of us will give in?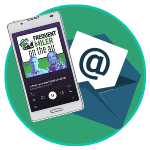 Want to learn more about miles and points?
Subscribe to email updates
 or check out 
our podcast
 on your favorite podcast platform.