Earlier today, Greg wrote about the Best Uses of Marriott Free Night Certificates, where he highlighted some of the best options worldwide for spending the 35K,40K and 50K certificates that are awarded via Marriott Credit Cards and as a choice benefit for elite status. One of Greg's favorite uses of a 35K cert – ever– was at Le Meridien Maldives last year on the GUC trip with Nick.  They both LOVED the property. (Details here: Le Meridien Maldives Resort & Spa: Guide & Review.) Where else in the world can you book an overwater bungalow on a private island for 40,000 points?
When Marriott goes to dynamic pricing at the end of this month, the "price band" of the Le Meridien Maldives will immediately go up by 20,000 points.  This most likely means that the cheapest redemptions will go from 30,000-40,000 pts/per night up to 50,000-60,000 points per night.  This is still decent value since the rates at the hotel routinely hover around $500-$800/night, but not the jaw-dropping value of it's current pricing.
Well, just in time for the book-a-thon that we all will be doing in the next three weeks, availability at Le Meridien Maldives is wide-open.  Like, every single day on the calendar until next February wide open, with shoulder season pricing as low as 30,000 pts/night (or 24,000 pts per night if using the fifth night free benefit).
The Deal
Wide-open availability at Le Meridien Maldives from now until February 2023, including the Holidays.  Book by March 29th.
Search on Marriott.com for specific dates or via the new Lowest Rate Calendar.
Quick Thoughts
I've never been to Le Meridien, as the one time my wife and I went to Maldives we had a marvelous stay at the Conrad.  But Nick and Greg both raved about it.  Here's a snippet from Greg's original review:
"Le Meridien Maldives is awesome.  On our second day on the island, I wrote "Le Meridien Maldives first impressions: Wow!"  And the resort continued to impress us for the rest of the trip.  The resort offers great service on par with the best luxury resorts in the world; and both the island, restaurants, and accommodations are physically gorgeous.  Plus, excellent snorkeling is available by swimming directly from the beach or from an overwater villa.  The only minor negatives relate to food and activities: we found the food to be good, but not great; and while the resort does offer a number of excursions, there's not a lot to do there during a long stay unless you are into water sports."
Greg wrote a ton about this property last year.  You can find his full review here and his guide to villa selection here.  My wife and I booked a prospective week-long stay later this year using two certificates and the 5th-night benefit for a grand total of 7-nights for 140,000 points.  That's value that just can't be found elsewhere in the Maldives.  I can barely get a Springhill Suites in Florida for that price right now.  If you want to go, now's the time to book.
I do want to add one brief caveat here.  I recently wrote a post using the Maldives as an example of how easy it is to assume a black/white, one-size-fits-all approach to travel, without taking into account how integral personal preferences are to one's enjoyment of a place or property.  The Maldives is no exception.  Some will find it boring, over-priced or (justifiably) struggle with the government's checkered human rights record.  I'm sure we'll have a few of those people post in the comments here, which is great and their opinion is worth listening to, as is Nick and Greg's.
But remember, just because Greg and Nick (or anyone else) loved their time here doesn't mean YOU will.  And just because someone found it boring and "overrated" doesn't mean YOU will. Take some time to look before you leap (or don't) and decide whether the time and money spent is worth it for you.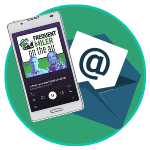 Want to learn more about miles and points?
Subscribe to email updates
 or check out 
our podcast
 on your favorite podcast platform.