Decent priced First class awards between the continental U.S. and Hawaii are among the hardest awards to find, especially for the longest distanced flights from the U.S. central and eastern regions.  And, what about first class lie-flat seats to Hawaii?… fuggedaboutit.  It seems that everybody wants to use their miles for a first class trip to paradise.  Competition is fierce for the very few reasonably priced first class award seats that airlines make available.  That said, there's a new-ish tool that makes it possible to find these awards.
Now that SeatSpy supports American Airlines and United, you can use it to find those rare award seats to and from Hawaii.  Here's how…
Background
SeatSpy is a web-based tool for finding non-stop award flights on select carriers.  Originally SeatSpy supported only British Airways and Virgin Atlantic flights, but they now also support Air France, American Airlines, KLM, and United Airlines.  SeatSpy is a paid service.  Details about pricing can be found later in this post.
Start Searching from Hawaii
Most flights from the U.S. mainland to Hawaii fly to the following Hawaiian airports:
Honolulu (HNL)
Maui (OGG)
The Island of Hawaii, AKA "The Big Island" (KOA)
Kauai (LIH)
Within SeatSpy, you must pick an airline to search first, and then your origin airport.  Even if Hawaii is your destination rather than origin, I find it convenient to put a Hawaiian airport in as the origin so that SeatSpy will show you all non-stop routes that it knows about.  In the image above, you can see that I picked United Airlines and then Maui (OGG) as the origin.  SeatSpy then showed the following options for destinations: Denver, Los Angeles, Chicago, and San Francisco.  In some cases there may be routes that SeatSpy doesn't know about.  In those cases, you won't be able to use the tool to search those routes.
Since I live in the Midwest, Chicago is the most convenient airport for me to connect to to get to and from Hawaii.  Plus, since Chicago is a crazy-long way from Hawaii, it is likely to be served by lie-flat seats in first class.
After entering my search criteria (United, Maui-OGG to Chicago-ORD, BusinessFirst Class, 2 Adults), I pressed "Search Reward Seats Now" to quickly see a full year of results:
Even though Hawaii would really be my destination rather than origin, the SeatSpy display shows a full year of results in both directions (OGG to ORD and ORD to OGG).  Since I ran the search backwards, I just need to remember that for my purposes the left column really represents availability for return flights and the right column is for outbound flights.
As you can see in the above results, the only flights with saver Business/First awards for 2 adults between Maui and Chicago are in May and only in one direction: Maui to Chicago.  And, you know what?  If I were to pick one direction in which to get lie-flat seats, it would be in this direction.  Due to time-zone differences, most flights to Hawaii are daytime flights, but most flights from Hawaii are overnight.  It's on those overnight flights where lie-flat seats are most valuable.
Now that I knew that I could book a saver business class award for 2 from Maui to Chicago in May, I then switched over to United.com for two reasons: 1) to see if the flight really features lie-flat seats; and 2) to see if it's possible to book a connecting flight onward to my home airport: Detroit (DTW).
In SeatSpy, I clicked my preferred date and then clicked the button labelled "UNITED" in order to run an award search on this date on United's website.  This proved that saver award seats were in fact available, as promised.  Plus, I could now view the United Seat Map:
As you can see above, the first class seats are represented in United's seat map by a picture of a seat rather than a square.  This is the thing to look for to identify that these are lie-flat seats.  If these weren't lie-flat seats, you would see squares instead.
I next used United.com to look for saver award space all the way to Detroit, and found it no problem:
My next step was to find saver level first class awards to Maui.  I wanted a flight that departed about a week before the return flight.  I repeated the process above.  I already knew that nothing was available from Chicago and so I tried the other options between Maui and the mainland: Denver (DEN), Los Angeles (LAX), and San Francisco (SFO).  While I was able to find some options from LAX and SFO, United didn't have nonstop award space between Detroit and those airports on the same day.
Normally, my next step would be to check for flights to Honolulu since I could always book a cheap flight to connect from their to Maui.  In this case, though, I wanted to see if I could get to Maui from Detroit with only 1 stop.  After the United options were exhausted, I switched over to American Airlines and searched SeatSpy for business class awards between the U.S. mainland and Maui.
Using SeatSpy, I quickly found reasonably priced Web Special awards from Phoenix to Maui on May 17th:
That then made it easy to find a reasonably priced first class award for 2 on AA.com:
That particular route includes a layover in Phoenix of nearly 7 hours and the seats are not lie-flat.  The latter doesn't bother me much for a daytime flight, but the seven hour layover is far from ideal.
SeatSpy Alerts
Another great SeatSpy feature is the ability to set alerts.  I setup the following alert to look for United award space:
If awards meeting the above criteria become available, SeatSpy will send me an email plus optionally a text or WhatsApp message.
Booking Awards
SeatSpy finds only United's saver awards.  This is a good thing.  It means that any flights you find can be booked with any United partner.  Often this will mean significant savings over booking with United's own miles.  The most extreme example is that while United will charge 50,000 miles per person for a one-way lie-flat flight to or from Hawaii, Turkish Miles & Smiles charges only 12,500 miles one-way for the exact same flights!  Those with Citi ThankYou points can transfer points 1 to 1 to Turkish in order to book these awards.  Caution: booking United awards with Turkish miles can be a huge pain in the butt.  See our guide for details: Step-by-step guide to booking Turkish Miles & Smiles award tickets.
With American Airlines, SeatSpy shows both MileSaver awards and WebSpecial Awards.  It is only MileSaver awards that are bookable with AA's partners.  Unfortunately, SeatSpy doesn't currently work correctly with AA if you only want to view saver awards.  If you uncheck the options for showing WebSpecial awards, you'll see MileSaver awards only if no cheaper WebSpecial award exists on the same day.  I've talked with SeatSpy about the need to fix this and I'm hopeful they will do so soon.
SeatSpy Pricing
SeatSpy is free for economy award searches, but you'll have to pay to search for premium awards or to receive alerts.  Here are the pricing details:
---
---
SeatSpy
offers a "Cancel Subscription" button within their website so it is very easy to cancel if you decide that it's not worth the cost.
---
Note: Frequent Miler has an affiliate relationship with SeatSpy. If you click through from our site to sign up, we will earn a small commission.
---
Bottom Line
SeatSpy doesn't magically make awards appear, but it does make it waaaaay easier to find awards for nonstop routes of interest.  SeatSpy's two killer features are: 1) the ability to very quickly see an entire year of award availability for a given route; and 2) the ability to set award alerts that will search across a long span of time.
SeatSpy is not a great fit if you don't know which airline you want to fly and/or you don't have non-stop routes in mind.  If you know the dates you want to travel, but you need help in finding your best award options, then Juicy Miles may be a better fit.  See: Juicy Miles — Finally, a Kayak-like tool for flight awards!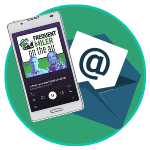 Want to learn more about miles and points?
Subscribe to email updates
 or check out 
our podcast
 on your favorite podcast platform.