The points & miles game is more rewarding when playing as a couple or a family.  Why get only one new welcome bonus when you can get two or more?  Nick expanded on this idea here: Playing in multi-player mode to earn more valuable rewards.  And, more recently, I wrote about how my wife ("player 2" in our points-relationship) was pursuing over 500,000 points thanks to recent credit card signups.  What we didn't previously cover was how best to manage these rewards.  How do you keep track of passwords, loyalty account numbers, and credit cards?  Can you move player 2's points to your account?  If not, what happens to player 2's points when they cancel their cards?  How do you keep track of things like free nights that expire each year?  In this post, I'll give tips for addressing each of these questions…
In this post I make the assumption that your player 2 (and player 3, player 4, etc.) are truly hands-off.  They don't want to be involved in the rewards process at all, but (and this is important!) they have explicitly authorized you to handle this stuff for them.
Multi-Player Email & Phone
In order to properly manage multiple rewards accounts, it's necessary to have access to unique contact info for each player.
Email address
I like to set up a unique email address for each player that is separate from their primary email addresses.  For example, you could create a free Gmail account for each player and use a common email name format that's easy for you to remember.  For example, if Player 2's initials are "ABC", you could create an email address such as "rewards_uniquetext_ABC".  Then setup Gmail to automatically forward all email in this account to your own rewards account.
When your player 2 signs up for loyalty accounts, credit cards, etc., use this email address so that you have access to all of the emailed info, including promotions that require registration.
Phone number
After setting up each player's Gmail email address, you can also get a free phone number for each person by signing them up for Google Voice.  It's then simple to configure Google Voice to send text messages and voice mail to email so that you'll be alerted to any messages:
Some accounts won't accept Google Voice as a valid phone number for text messages.  In that case you'll have to either use your own mobile number or your family member's number (understanding that you may have to ask them regularly for two-factor codes that are texted to their phone).
Password manager
I use LastPass to manage passwords, but I have no doubt that other services work well too.  The great thing about using a password manager is that you can use it to generate and remember strong passwords for every log-in.  You only have to remember one strong password: for the password manager itself.  One thing I love about LastPass is the ability to give people emergency access.  If something were to happen to me, then my wife and/or son could get emergency access to my LastPass account and therefore to all of our online accounts.
Credit card manager
If you're in charge of deciding which cards your family members should sign up for, and when they should do so, you'll have to keep track of every card they have, when they signed up for it, and more.  Plus, you'll presumably be the one to make sure that they spend enough to earn welcome bonuses and that they downgrade or cancel cards when annual fees come due.
I use Travel Freely to help me track almost everything having to do with the credit card signup bonus process.  For details, see: Take the stress out of credit card bonus hunting: Travel Freely.  Within Travel Freely, you can manage two people from a single account.  In my case, though, since I manage 3 separate accounts, I set up Travel Freely separately for each "player".
Travel Freely emails me when signup bonus deadlines are nearing so that I can make sure we meet minimum spend requirements.  It also emails me when annual fees are coming due so that I can decide whether to keep, cancel, or downgrade those cards before paying for another year.  And, at a glance, I can easily see which cards each player has, whether they're under "5/24" (Chase will only approve you for new cards if you've opened fewer than 5 cards in the past 24 months), and more.  If you're interested in signing up for Travel Freely, consider using our referral link (we'll earn a commission if you sign up for new cards through Travel Freely):
Here's the link to sign up: Travel Freely.  It's free.
Rewards manager
I don't know what I'd do without AwardWallet.  Even if I was only managing my own rewards programs it would be difficult to keep track of all of the loyalty programs I've signed up for, but AwardWallet makes it easy.  Importantly, it also tracks point balances and rewards certificates, alerts you when points or certificates (such as hotel free nights) are nearing expiration, and more.
Full details plus a free upgrade to AwardWallet Plus (for those who haven't tried it before), can be found here: AwardWallet.
Using multi-player points
For the purpose of booking award travel, it's great if you have the opportunity to combine points.  This is helpful because you might otherwise not have enough points in one account to book the full trip.  Plus, in some cases it is better to book an award from an elite member's account because you may then get better award availability, more flexible cancellations, etc.  That said, combining points usually isn't necessary.  You can use one person's airline miles to book a flight for another person.  Sometimes you can do the same with hotel points.  And when using bank points to pay for travel, you can always book travel in someone else's name.
Here's a summary of the options available for dealing with multi-player points with some popular rewards programs:
Transferrable Points
Airline miles
Unfortunately, in almost all cases airline programs charge you a steep fee to move miles from one account to another.  For example, Delta charges 1 cent per mile plus a $30 processing fee.  That should be a last resort and done only if you have an opportunity to get much better value from those miles.  A better option, if possible, is to use your Delta miles to book flights for another person.  Some airlines, though, offer family pooling where you can freely pool together points from multiple people.  That's ideal.
Hotel points & free night certificates
Unlike airline programs which allow you to use miles to book flights for other people, hotel programs often require that you use your points and free night certificates for your own stays.  They'll let you book multiple rooms, but your account number will be on the reservation.  This is a problem when one player has (or is seeking) hotel elite status but the other player has the points or free night certificates.  For example, my Marriott status gives us free breakfast at most Marriott hotels, but if we book a stay with my wife's free night certificate, we won't be eligible for free breakfast since it will be her loyalty number, not mine, on the reservation.
Choice Privileges: You cannot transfer your points to another person. You can book award nights for a spouse, partner, children, parents, in-laws, brother or sister, even if you are not occupying the room.
Hilton Honors: Hilton allows points pooling with up to 10 other members in a pool free of charge. Each member can transfer up to 500,000 points per calendar year into a pool and a member can receive up to 2 million points.  Hilton also allows free night award certificates to be redeemed for someone else, but once the certificate becomes "issued" to a person (presumably through making a reservation), it is non-transferable.
IHG Rewards Club: IHG charges half a cent per point to transfer points.  Don't do that! You can often buy points outright for that amount during sales!  Instead of paying to transfer points, IHG provides the ability to add up to 3 additional guest names on a reservation when you're booking online.  I recommend also contacting the hotel to add the elite member's reward number to the reservation if applicable.  Free night certificates are not transferable.  Instead, contact IHG to make a reservation for someone else using your free night certificate.
Marriott Bonvoy: Marriott allows any member to transfer up to 100,000 points per year to other members and an individual member can receive up to 500,000 points per year from such transfers.  Marriott does not allow using a free night certificate to book for someone else.
World of Hyatt: Hyatt allows the transfer of points from one member to any other member, up to once per 30 days. Additionally, Hyatt free night certificates can be gifted to any other Hyatt member.
More information about sharing hotel points and certificates can be found here: Gift hotel points, free night certificates, and award nights booked with points: Rules by program.
Keeping points alive when cancelling cards
Despite what phone agents often erroneously tell people, you can freely cancel almost any airline or hotel credit card without fear of losing the associated miles or points.  The reason is that the miles and points are held with the airline or hotel loyalty program, not with the bank.  For example, as long as you don't close your Delta loyalty account, you can freely cancel your American Express Delta card without fear of losing Delta miles that you've previously earned.
Bank rewards points are different.  With points offered directly by a bank, cancelling your cards with that bank will forfeit your points.  In most cases, an easy work around is to simply downgrade to a fee free card rather than cancelling.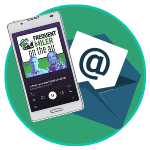 Want to learn more about miles and points?
Subscribe to email updates
 or check out 
our podcast
 on your favorite podcast platform.