I don't know if I coined the phrase (maybe?), but I often refer to couples working together to collect points & miles as "two player mode".  For example, when talking about a hotel card that offers an annual free night, I often advise couples to sign up individually and at the same time.  This way, both will earn welcome bonuses, and the expiration dates on those free nights will match.  The latter is important because it will then be much easier to plan free weekend getaways every year.
With most couples, one person is often more into this hobby.  That person is referred to as "player 1" and the other is "player 2".  You shouldn't be surprised then to learn that in my marriage, when it comes to points, miles, and credit cards, I'm player 1 and my wife is player 2.  She has given me permission to make decisions regarding earning and spending points & miles in her name.  As a result, she has recently (in June & July) signed up for several new credit cards.  In this post I thought readers might find it interesting to learn which cards she signed up for and why…
Chase Sapphire Preferred 100K after $4K Spend
When Chase unveiled their 100K Sapphire Preferred offer, I was excited to find that it had been more than 48 months since my wife had earned a welcome bonus for a Sapphire card (since that's a requirement to getting a new bonus).  She had signed up for the awesome 100K Sapphire Reserve offer when that card was first introduced in 2016, but had long since downgraded it to a Freedom card.  Best of all, I signed into her Travel Freely account and saw at a glance that she was under 5/24!  She applied and was instantly approved.
Chase's 5/24 Rule
: With most Chase credit cards, Chase will not approve your application if you have opened 5 or more cards with any bank in the past 24 months.
---
To determine your 5/24 status, see:
Easy Ways to Count Your 5/24 Status
. The easiest option is to track all of your cards for free with
Travel Freely
.
---
Amex Business Platinum 150K after $15K Spend
Shortly after signing up for the Sapphire Preferred card, my wife signed up for the 150K Business Platinum "expand your membership" offer.  She has had the Business Platinum card before, but the expand your membership offers do not have the usual Amex lifetime rule against getting a welcome bonus again.  See details here: Bypass Amex's lifetime rule when you "expand your membership".  Her application was instantly approved.
Applying for Business Credit Cards:
You must have a business to apply, but even a simple sole proprietorship will work. It's likely that you have a business even if you don't realize it.
---
More:

You must have a business (but you probably do): In order to sign up for a business credit card, you must have a business. That said, it's common for people to have businesses without realizing it. If you sell items at a yard sale or on eBay, for example, then you have a business. Similar examples include: consulting, writing (e.g. blog authorship, planning your first novel, etc.), handyman services, owning rental property, renting on airbnb, driving for Uber or Lyft, etc. In any of these cases, your business is considered a Sole Proprietorship unless you form a corporation of some sort.

---

When you apply for a business credit card as a sole proprietor, you can use your own name as your business name, use your own address and phone as the business' address and phone, and your social security number as the business' Tax ID / EIN. Alternatively, you can get a proper Tax ID / EIN from the IRS for free, in about a minute, through this website.

---

Is it OK to use business cards for personal expenses? Anecdotally, almost everyone I know uses business cards for personal expenses. That said, the terms in most business card applications state that you should use the card only for business use. Also, some consumer credit card protections do not apply to business cards. My advice: don't use the card for personal expenses if you're not comfortable doing so.
---
Amex Platinum: 100K after $5K Spend + 10X Gas and Grocery
This is the only signup in this roundup that I regret.  When Amex came out with the special referral-only Platinum card offer for 100,000 points plus 10x earnings at U.S. gas stations and grocery stores for 6 months, I didn't believe there would ever be a better offer.  I signed up myself back in November.  Even though I had had the card before (and Amex's lifetime rule did apply), Amex eventually sort of forgets about it.  I wrote about my success here: Bending Amex's Lifetime Rule.  But when my wife tried to sign up, she got the pop-up indicating that she wasn't eligible since she had had the card before (ironically, she had cancelled her old Platinum card longer ago than I had).  So, about once a month, we tried again and received the pop-up every time.  Finally, on June 30th, it was the last day to lock in a year with the old $550 annual fee, and so we tried again.  No pop-up.  Approved instantly!
Of course, the next day, the offer got better.  Way better.  The new best offer for the Platinum card (at the time of this writing) is for 125,000 points after $6K spend in 6 months plus earn 15 points per dollar (that's not a typo!) for spend with small businesses in the U.S. and at restaurants worldwide on up to $25K spend in 6 months.  I desperately want to get in on this 15x offer since almost all of my spend qualifies for these categories.  If one were to max out this offer with $25K of qualifying spend, you would end up with 500,000 Membership Rewards points!  But I'm ineligible due to having signed up for the Platinum card last November and my wife is ineligible due to having signed up in June.  My son (player 3!) is technically eligible, but he keeps getting the pop-up that is caused not by having had the card before but because Amex doesn't currently seem to like him.  He's been too often opening and closing cards and rarely putting spend on them (the latter is now changing).
Schwab Platinum: 100K after $6K Spend + 10X Small Business & Dining
This offer isn't as good as the generic Platinum offer, but it's still very good.  If we were to max out the 10X spend, my wife would earn a total of 350,000 Membership Rewards points.  Not bad!  And since my wife has never had the card before, she's eligible for it.  She currently has about a million Membership Rewards points and I was hoping that this card would make it possible for her to cash out some of them at 1.25 cents each before the rate drops down to 1.1 in September (see this post for details).  Unfortunately, her application is currently pending and so I don't know if she'll get approved in time or at all.  I suspect that Amex may have a velocity limit for applying for multiple Platinum cards in a short amount of time.  They have known velocity limits for credit cards (max 2 in 90 days) but not (to my knowledge) for charge cards or "pay over time" cards like the Platinum cards.
Wyndham Rewards Earner Business Card: 90K after $2K Spend
Even before Wyndham doubled the welcome bonus for this card (from 45K to 90K), I was a fan.  The card offers the following great features:
15K annual point bonus: The annual point bonus alone is worth the card's $95 annual fee.
Wyndham Diamond status: With this status you can get suite upgrades (including on free nights), welcome amenity, and ability to gift Gold status to others.  Even better, Wyndham Diamond status freely matches to Caesar's Diamond which offers perks like waived resort fees, free $100 Celebration dinner (read Nick's Celebration Dinner trip report here), and much more.
Strong earnings for gas station purchases (8X), Wyndham hotels (8X), and utilities (5X)

Won't add to your 5/24 Count: Business cards from most issuers (including Barclays) do not show as accounts on your personal credit reports and therefore do not add to your Chase 5/24 count.
Since I no longer have the option of 1 to 1 transfers from Capital One to Wyndham (thanks to Capital One shutting me down), this excellent offer was all the more appealing.  My wife was instantly approved.
Summary
Player 2 (my wife) recently applied for the following offers:
My wife has already earned the bonuses on the Sapphire Preferred and Business Platinum cards.  Including points earned from spend, she has earned over 104K points with the Sapphire Preferred and approximately 170K points with the Business Platinum card.  With the generic Platinum card, we're hoping to earn the welcome bonus with $6K spend entirely within 10x categories (gas and grocery).  If we accomplish that, she'll earn 160K points with that card.  With the Wyndham card (which hasn't yet arrived), she'll easily earn at least 92K points with $2k spend.
If my wife is never approved for the Schwab Platinum card, she'll still end up with over 500,000 points thanks to her latest new card acquisitions!  Even better, the vast majority of these points are extremely valuable transferable points.  And if she is approved for the Schwab card and if we max out the card's 10x categories, she'll end up with nearly 900,000 points altogether!
What has your player 2 done lately? 😉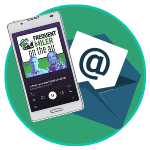 Want to learn more about miles and points?
Subscribe to email updates
 or check out 
our podcast
 on your favorite podcast platform.