Yesterday, we posted about an opportunity for some people to fast-track to Hyatt Globalist status. I suspect that opportunity is highly targeted by employer. Sadly, I don't think that Frequent Miler is on the list of eligible employers, so that led me to wonder whether there are any bizarro mattress run opportunities to generate Globalist status. To be clear, I'm not actually considering mattress running sixty nights for Hyatt Globalist status, but I thought it would be fun to contemplate, in the context of the current Hyatt promotion, what it would cost to mattress run Globalist status on your own.
Cash portion of Cash & Points is now highly flexible
For years, the cash portion of cash & points reservations was fixed — you'd pay half the number of points required for an award stay and a set amount of cash.
However, Hyatt changed that last year. The new system has properties charging around half the room rate for the cash portion of the stay. That really stinks for people who liked cash & points stays for expensive properties as the cash copay is now much larger than it once was.
But on the other end of the spectrum, the numbers might work out more favorably. For instance, under the old system, a Category 1 cash & points night used to cost 2,500 Hyatt points + $50. That meant you were essentially buying Hyatt points at a rate of $0.02 each (since a Category 1 free night ordinarily costs 5K points and you were instead paying 2500 plus $50). Note: You weren't actually buying points. Unlike IHG, a Hyatt points & cash reservation is not refunded in points if you cancel. Perhaps it is more useful to think of it as "paying for the opportunity to use fewer points".
The new system has created some opportunities to pay even less in cash copay, so your cost to use fewer points might be more attractive.. Take the Hyatt Place Rameswaram for instance. Cash & points rates start at 2,500 points and 2,000 INR ($29.06 based on the current exchange rate).
That's like paying 1.16 cents per point to keep the other half of the 5,000 points per night.
On the other hand, I wouldn't necessarily suggest using points at that hotel since the nightly cash rate is less than $58 per night. Back to that in a moment.
Current Hyatt promotion: 1K points per night + 500 points for Hyatt Place / Hyatt House
Remember that the current Hyatt promotion, which began on February 15th and ends on May 15, 2019, is offering 1,000 points per night at Hyatt hotels beginning with your second stay. There's an additional bonus of 500 points per night at Hyatt Place / Hyatt House properties. We recently reported that some properties are even offering a pilot program that awards 250 points per night for declining housekeeping (with some additional terms, see our post about it here), meaning one could rake in as much as 1.750 bonus points per night in some situations.
The bonuses apply to both paid and award stays, which makes for a pretty strong rebate on Category 1 stays.
Cost of putting together Globalist status
Hyatt's Globalist status requires 60 nights. If one were to spend 60 nights in a Category 1 hotel using 5,000 points per night, the total cost to reach Globalist status would ordinarily be 300,000 points. With the current promotion, one would earn up to 75,000 points back (bonus points are limited to 50K for the 1K-per-night bonus and an additional 25K for the Hyatt Place / Hyatt House promo), dropping the net cost to 225,000 World of Hyatt points to generate status. While theoretically possible to do it that way, that's awfully expensive.
Perhaps a more attractive option would be a Cat 1 points & cash strategy. With the example of the Hyatt Place Rameswaran above, after the 1500-point rebate per night, that drops the net cost to 1,000 points and $29 per night for the first 50 nights (note that to keep the math simple, I'm assuming you qualify for the 1500 bonus points — which means you'd actually need 59 more nights, but we'll keep the numbers at 60 below for illustration). Total costs:
2,500 + $29
            x 60
150,000 points + $1,740
– 75,000 points (current promo)
75,000 points + $1740
Since you would also earn 5 base points per dollar on the $1,750, you would rake in another 8,700 points before elite bonuses you'll reach along the way. You would furthermore earn the Hyatt milestone rewards along the way (including free Cat 1-4 and free Cat 1-7 night certificates).
That's still pretty expensive in my opinion.
How about a stack with the Prestige 4th night free? While you can't use that benefit with a Points & Cash stay, we've already established that cash costs at some properties are quite low. Take the Hyatt Place Aguascalientes/Bonaterra in Mexico as an example. It runs $50 per night at this time of year.
Let's for a moment imagine taking advantage of the Citi Prestige 4th night free repeatedly (keep in mind that this is the last year to do so — from September 1, 2019 onward you'll be limited and new bookings after that will no longer earn elite credit / points). Let's imagine you were able to make 11 reservations for 4-nights each using the 4th night free benefit. Your cost for each reservation would be:
$50 x 4 = $200 – $50 (4th night free) = $150 (plus tax)
Eleven such reservations would cost a total of $1,650 plus tax (I'll bring that back in to the calculation in a moment). You would furthermore receive 1,500 points back on each of those 44 nights, meaning a total of 66,000 points. You would again earn 5 base points per dollar on the $1,650 spent (plus bonuses once you've achieved Discoverist / Explorist status along the way), good for more than 8,000 additional points.
44 nights x 1,500 bonus points per night = 66,000 points
$1,650 spent x 5 base points per dollar = 8,250 points
Total points earned: 74,250
Your actual total would be a bit higher yet thanks to earning more than 5 points per dollar as a Discoverist / Explorist once you've achieved those thresholds. You would actually earn more than 75,000 total points once those bonuses are factored in.
That number — 75,000 points — is enough for 15 free nights at Category 1 hotels. Added together with your 44 nights of Prestige reservations, you would be at 59 total nights. Since you earn a free Category 1-4 certificate after 30 nights, you could actually complete the requirements for Globalist on a total of $1,650 cash outlay — plus about $9 in tax per night on those first 44 nights. That's still more than $2,000 spent — too expensive for me, but a better deal than either of the options above so far.
However, even before the switch to non-standard cash co-pays, Hyatt was known to sometimes offer cash & points stays with even cheaper cash components. For a while Extreme Hotel Deals was tracking hotels with cheaper-than-usual cash co-pays. By hunting around, you might be able to bring the cost down enough to make the cash & points option viable after all.
For example, that Hyatt Place Aguascalientes/Bonaterra shown above has a pretty interesting cash & points rate.
I have no idea whether or not they would actually honor it, but it's more fun to suppose they do. After a 1500-point rebate on the first 50 nights, that's what I'd call "not a bad deal". Over 60 nights, here's what that would look like:
2,500 points + $8
x           60 nights
150,000 points + $480 (plus $1.52 tax per night)
– 75,000 points (1500 points per night x 50 nights)
75,000 points + $480 (plus tax)
Of course, you could bring the points cost down even further by paying the cash rate for those last 10 nights (and once again using the Prestige 4th night free). In fact, just as before, you'll have earned a free night after 30 nights at Hyatt hotels, so you'd actually need to pay for just 9 more nights after the initial 50 that qualify for the promotion.
If you used the cash & points option above for 50 nights and paid cash for 9 nights, your net cost in points comes down to 50K and the cash cost bumps up to about $910 once all taxes are taken into account.
Will you mattress run your way to Globalist status?
In my case, the answer is no. I love Hyatt Globalist benefits and I'm fortunate to have some friends who have been willing to help me book Guest of Honor stays in order to enjoy those benefits. The massive suite upgrade I was given at the Grand Hyatt Kauai earlier this year might be well worth the cost of mattress running Globalist status for some folks, particularly those who stay enough nights as to not need to mattress run all 60 at a new Hyatt Place in Mexico.
Personally, I'm glad to take advantage of the current Hyatt promo as I do have a couple of upcoming Hyatt stays where I'll be happy to earn the points rebate, but I'm not willing to part with the costs — including travel to and from one of those cheap Hyatt Places — to mattress run my way to Globalist. On the other hand, I enjoy thinking about these kinds of things to determine whether or not they are worthwhile. Right now, I've got about 20 nights on the books this year with Hyatt. If I were to unexpectedly pick up a few more, maybe a run to the Hyatt Place Aguascalientes would be fun after all, but I'll likely sit this one out.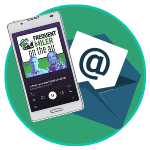 Want to learn more about miles and points?
Subscribe to email updates
 or check out 
our podcast
 on your favorite podcast platform.