What crazy thing did Citi Chase do this week? Launch a targeted offer giving 100,000 Ultimate Rewards when signing up for the Chase Sapphire Reserve card and spending $10,000.
That's not all though – the $550 annual fee is waived for the first year and you can add up to two authorized users with no fee (usually $75 per person).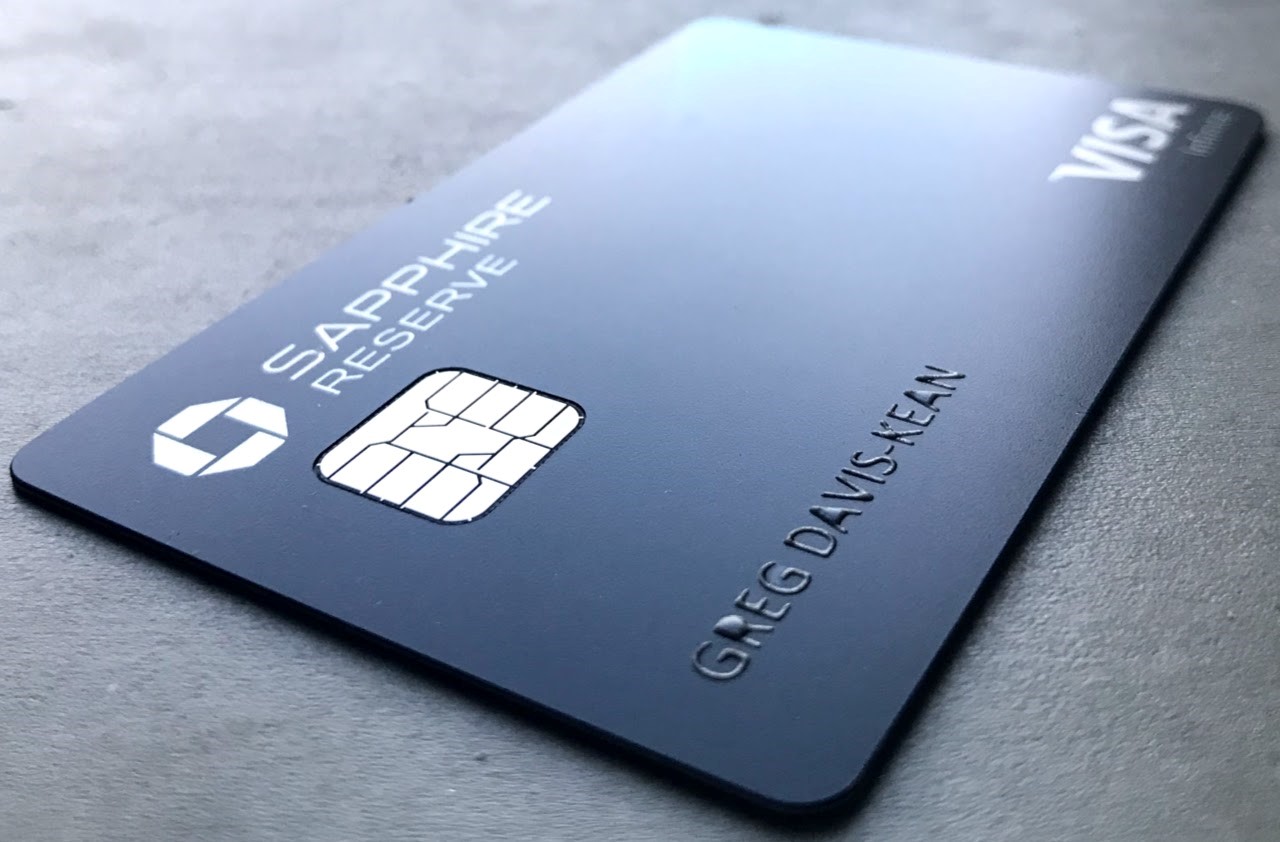 That's a ridiculously good offer and I can't think of a better credit card welcome offer in recent years off the top of my head. I was able to jump on the Hilton Aspire card offer when Amex temporarily waived the annual fee the first year, but I'd take this Chase Sapphire Reserve offer over that Aspire offer any day of the week due to the 100,000 Ultimate Rewards bonus and the superior benefits (in my opinion) on the CSR.
Speaking of the Sapphire Reserve's benefits, here's a quick recap of what you get with the card.
Note that the link above takes you to the welcome bonus for the public offer which is currently only 50,000 points when spending $4,000 in three months. The 100,000 offer is from a targeted mailer, so there's sadly no direct link available to get this offer for yourselves if you're under 5/24.
Chase's 5/24 Rule: With most Chase credit cards, Chase will not approve your application if you have opened 5 or more cards with any bank in the past 24 months.

To determine your 5/24 status, see: 3 Easy Ways to Count Your 5/24 Status. The easiest option is to track all of your cards for free with Travel Freely.
If you're targeted for this offer, there's never been more of a no-brainer in the history of no-brainers as to whether or not you should apply for this offer. Let's say you spent all $10,000 on the minimum spend requirement at non-bonused retailers. You'd still end up with 110,000 Ultimate Rewards which can be redeemed via the Pay Yourself Back feature at grocery stores for $1,650. With the $300 travel credit and $120 DoorDash credits, you're looking at more than $2,000 in value with no annual fee the first year, even before accounting for the card's other benefits.
This sort of means that Greg's run of 2020 predictions remains poor, as he recently stated there was a low probability of Chase offering a 100k offer on the Sapphire Reserve. (See: Chase Sapphire Reserve 100K Offer – Will it return?)
To be fair to Greg, I agreed with his assessment at the time. I also said it 'sort of' means his run of predictions remains poor because that post was addressing a public offer of 100k, whereas this offer is presumably more targeted than Jason Bourne.
I hope that Chase doesn't target anyone for this offer if they're over 5/24 because receiving this offer but not being eligible would be the most 2020 thing imaginable.