Hot diggety dog! This week has been the tightest race yet in our StayCay to far away challenge. I've been refreshing stats like a madman for the past few hours, closely monitoring the the dog fight between Stephen Pepper Truffles and I. It has been fierce. Here's a recap of the morning:
4:52am: Tied score
8:28am: Nick moves ahead by two
11:08am: Stephen pulls ahead by one
11:23am: Nick is back on top by one.
11:32am: Stephen is once again ahead by one.
11:51am: Tied score!
And doggone it, that's where we ended: Week 4 is a tie. Stephen nearly came out top dog, but while every dog has its day, the dog didn't eat my homework this week. But (bow)-wow it was close!
Week 4 standings:
Weekly winners thus far:
Week 1: Nick
Week 2: Greg
Week 3: Greg
Week 4: Stephen and Nick
Interestingly, in Week 1, my Destination Cooking video ran away with first place by a large margin. Greg took Week 2 by just three votes over Carrie. Week 3 was a runaway win for Greg by a large margin. As noted above, Week 4 came down to the wire, with the tie score coming in with just nine minutes to go and Stephen denying me my bid claim two weekly wins on par with Greg's.
Your chance to vote
Now it's your turn to pick the StayCay to Far Away overall Champion. You vote in the poll below this paragraph (don't worry, we'll republish the poll daily this week to make it easy to find). Polls open right now, with voting scheduled to run for 1 week, ending next Saturday at noon Eastern. While you can vote starting now, you may want to wait, especially if you aren't thoroughly decided: this week Tuesday through Friday each of us will post at noon pleading our case as to why we are worthy of your vote.
If you know who your champion is, feel free to mail in your ballot by voting right now. If you'd rather see the debate unfold this week and decide on Friday or Saturday morning, we'll take the opportunity to sway your vote this week. Either way, don't forget to vote!
Final results can be found here.
Category champions will be determined by Youtube likes
Keep in mind that category champions (e.g. "Destination Cooking" champ, "Improv Travel" champ, etc) will be decided by Youtube likes. We'll still tally likes for the next week to determine who wins each overall category, so it's worth checking out any videos you may have missed and giving those you like a thumbs. Here is the current category leaderboard:
Current Category leaders:
StayCay to Far Away Posts:
With each video, the contestant publishes a "behind the scenes" post. If you've enjoyed watching, don't miss the commentary: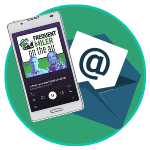 Want to learn more about miles and points?
Subscribe to email updates
 or check out 
our podcast
 on your favorite podcast platform.