Turkish Miles & Smiles has one of the most incredible sweet spots in award travel: it costs just 7,500 miles one-way in economy class for a domestic Star Alliance flight (like anywhere in the US to places like Hawaii or Alaska on United) or 12,500 miles in business class. Unfortunately, it hasn't been easy to book. We've documented how you can email or you can call, but both are hit or miss. Then we shared when awards became bookable online, but unfortunately at some point the website lost its checkout button. The good(ish?) news is that the checkout button is back. The bad news is that no matter how many times I've tried it and Turkish has put a pending charge on my credit cards, it errors out without ticketing.
Before Tim published his post earlier this afternoon about the awesome United award availability (and reduced prices!) between Hawaii and points in the mainland, I got online with Turkish to see if I could book any of it via Turkish for less. I had noticed a couple of days ago that the checkout process had changed a bit and I thought that perhaps there would once again be a way to check out.
Indeed, there is a way to check out now after choosing passengers and payment method. You can use a saved payment method or enter a new one. It doesn't matter — I got the error above every time except one. That last time, I tried using a different card and I got this message:
As you can see, that last time notes that payment has been processed but my reservation has not been created. That might lead you to believe that my card only actually got authorized on that last attempt. But you'd be wrong.
The charge from United is an award I booked via United based on the availability that Tim reported. All of those other pending charges from Turkish are some of my numerous attempts to book different dates, routes, and numbers of passengers (on the last reservation attempt).
Unfortunately, I have nothing to show for my efforts but those pending charges. I'm not looking forward to needing to follow up with Turkish via the "feedback form" when those charges inevitably don't get reversed automatically. At least they didn't debit the miles from my account.
Moral of the story: you can now check out and pay for a Star Alliance award via the Turkish Airlines website, just don't expect it to actually ticket. If you do ticket something successfully, let us know in the comments. If you try repeatedly and fail and end up with nothing but multiple pending transactions, don't say I didn't warn ya.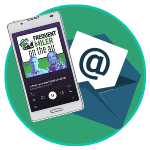 Want to learn more about miles and points?
Subscribe to email updates
 or check out 
our podcast
 on your favorite podcast platform.