Many popular rewards credit cards offer some type of travel fee reimbursements each year.  Many of these are calendar year based, which means that there's not much time left to earn those credits if you haven't already.  Here's a roundup of what travel rebates each card offers, how much time you have left to earn the credits, and some ideas for using them up before it's too late…
But first this: Time-shifting Spend
Suppose you have travel fee reimbursements available that will expire soon, but your next qualified travel expenses are planned for sometime after that expiration date.  In that case, the trick is to find a way to pay now for that future reimbursable travel.  Here are some ideas for how to do that:
And this: What still works?
In the past, many have earned travel fee credits by buying gift cards directly from airlines.  To be clear, gift card purchases are usually not supposed to trigger the airline incidental fee credits, but they sometimes do.  Unfortunately, the details of what types of purchases work varies by credit card, airline and purchase amount.  And, sometimes things change.  For example, over the summer, Alaska airlines gift cards stopped triggering airline incidental fee credits.
To help cut through the noise, we've created a page that lists the things that work with Amex: Amex Airline Fee Reimbursements. What still works?  This page is specific to Amex fee reimbursements, but many of the things that work with Amex are likely to work with other banks.  If something looks like an airline fee to Amex it often looks like an airline fee to the others too. We have a similar page for the Ritz-Carlton credit card: Chase Ritz-Carlton Visa airline fee credits: What works?
We can use your help to keep the fee reimbursement page up to date and to create similar pages for other bank cards.  Please scroll down to the bottom of that page for details of how you can contribute.
Calendar Statement Credits (January statement to December statement)
A few credit cards base the travel reimbursement year on your credit card's statement dates.  With these cards, eligible travel charges that post on or before the December statement will count towards the current year.  Charges incurred in December that post with the January statement will count towards next year's credits.  So, the exact cutoff date for these credits depends upon your December statement close date.
Calendar Year Credits (Jan 1 to Dec 31)
These are the easiest to understand.  As long as a travel charge is dated 2018, it counts towards your 2018 travel credits with each of these cards:
Cardmember Year Credits (Based on your account open date)
A few credit cards base the travel reimbursement year on your cardmember year.  This is usually measured as the 12 statements beginning with your first statement after opening your account.  Chase changed the Sapphire Reserve travel credit to this method for all accounts opened May 21st 2017 or later.  Those who signed up earlier still have calendar year credits.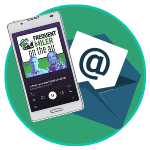 Want to learn more about miles and points?
Subscribe to email updates
 or check out 
our podcast
 on your favorite podcast platform.