In this week's FM on the Air, Greg and I talk for about 20 minutes before we tell you to stop watching. No, it's not because we don't want you to watch — it's because the possible deal of the year is going on and it's that good. If you haven't yet signed up for a SoFi Money account, you should stop reading after this sentence, scroll down to the post about it, read it, and do it right now. Bending down to pick up a $20 bill off the ground would be more effort per dollar. If you're already on that deal, check out the video / podcast below so you can hear us discuss the pros and cons of the revamped Green card, crazy cheap MS and which cards to use to do it, and some great limited-time deals.
FM on the Air Podcast
For those who would rather listen during the morning commute or while you're working, the audio of our weekly Facebook Live broadcast is also available for download as a podcast on all of your favorite services:
Note: If you're not seeing the latest episode available for podcast download just yet, check back shortly for the update.
On to our weekend recap of the week's top stories:
We don't typically include quick deal posts in the week in review, and we certainly don't usually tell people to stop watching or listening to our weekly broadcast/podcast to go jump on a deal, but this week this deal is that good. If your local bank had someone standing outside handing out fifty dollar bills, getting out of your car to take one would be more effort per dollar than this deal. If you're playing in 2-player mode (i.e. with a spouse or partner), this is at least an easy $200 in your pockets with about 4 minutes of work. If you then know other folks who might like the way that sounds, it could be hundreds more. I initially called this the second-best deal of the year (behind Turkish Miles & Smiles awards), but on further consideration this deal represents such easy money in almost anyone's pocket that I think it's hard to top this. If you do nothing else today, read this post and hop on this deal before it's gone.
---
In credit card rewards:
Whether you're excited that Simon Malls have extended the $1,000 Visa Gift Cards through at least the end of the year or you're looking to load up on "groceries", this post lays out your best options in terms of the cheapest rewards per cent when buying Visa or Mastercard gift cards. Starting from just two tenths of a cent per point, there is some crazy cheap MS out there if you use the right cards and methods. Just be sure to follow some basic best practices like not cycling your limit with most issuers and not buying more than you can liquidate if your preferred method (or two or three) dries up.
---
If six months ago I told you that Greg would write a post comparing the Amex Green card with the CSR, you'd have either laughed or at least known which post you wouldn't be planning to read. However, this week Amex revamped and refreshed the Green card, making it no longer a total snoozer. Make sure you're not sleeping on it, either — with some people being targeted for a welcome bonus as high as 45K or with the referral offer also being quite strong, the Green is at the least an opportunity to pick up some bonus points (if not a true Sapphire Reserve competitor).
---
Here's your dilemma: you've got $50K in purchases you need to make, you only want to open a single credit card, and you just got a targeted mailer offer for a welcome bonus of 160K Ultimate Rewards points on the Ink Business Unlimited. Is that a no-brainer, or should you be considering the 200K Miles that Capital One has out there on the table? It's admittedly a niche situation, but you may be surprised by examining the answer from a few angles.
---
Arguably now the best "everywhere" rewards card on the market, the Double Cash has recently moved from being a decent pinch hitter to the clean-up batter in a rewards enthusiast's lineup. At 2x everywhere that can be taken as cash or ThankYou points with no annual fee, this card is now a must-have. Here's our complete guide to answer all of your questions about it.
---
In limited-time offers
Again, we don't normally highlight quick deals in our week in review post, but three other limited-time offers presented themselves this week that are worth a particular highlight (though that SoFi Money deal above is really the star of the week, so if you still haven't done that deal, scroll back up and get on it).
These offers require a lot of spend, but offer better return (when considering rewards earned from spend plus welcome bonus) than using any other single credit card for so much spend in the next six months. See the post for more about who should consider these (and how you could possibly do better).
I don't recall ever having seen a 65K Alaska offer before. In fact, I don't think I recall seeing an offer on the Alaska Airlines Visa Signature that eclipses the current high offer of 40K and a $100 statement credit (other than the $0 companion fare deal, which also came with 40K). If you're targeted for a welcome offer that will give you enough miles to fly in business or first class to Asia, Africa, or Australia, you ought to listen up and consider jumping on it.
Turkish miles are now a little more difficult to use since it seems that they have reverted to requiring email bookings, with phone agents "unable to book Star Alliance awards". Still, this can be a great deal if you're willing to fire off an email to get your award on hold and it means that domestic awards (including to Hawaii) could cost you as little as $300 per passenger — or buy the miles for other sweet spots at reasonable rates if you need the miles pronto (and note that this deal has been extended to 10/30). If you're not in a hurry, see the Double Cash guide above and the post about the best credit cards for buying Visa and Mastercard gift cards as one could generate these points much more cheaply than buying them.
---
In Award Travel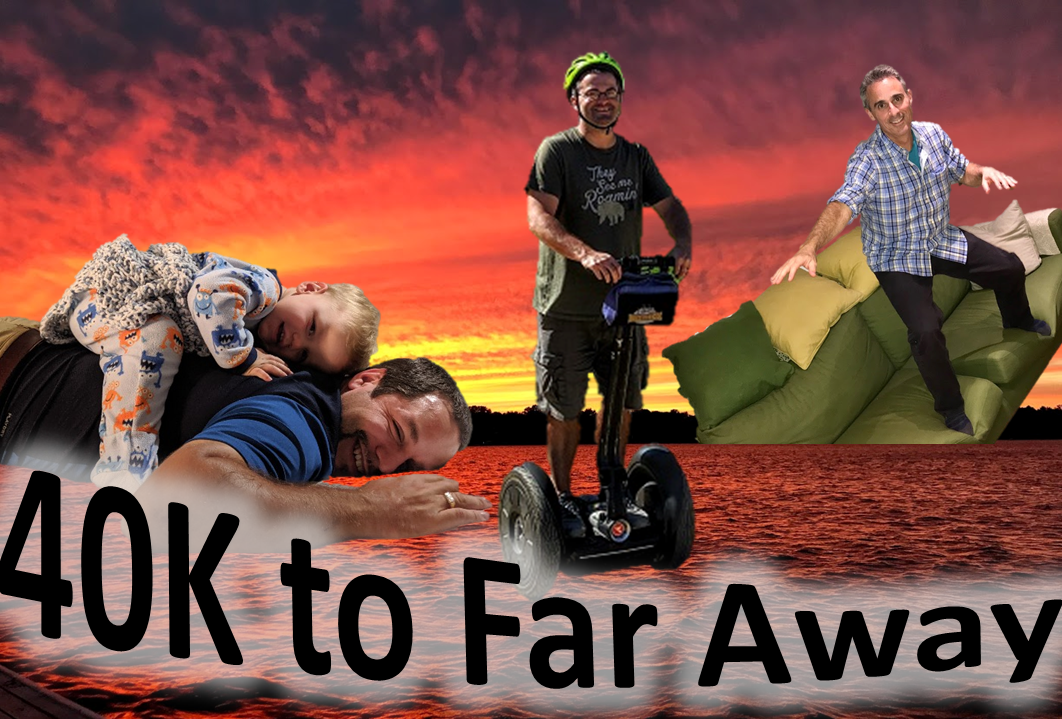 All hail the king: Greg the Frequent Miler kicked out butts, taking home more than half the vote. Hats off to Greg for a battle well-fought and a trip that one wouldn't have thought possible for 40K and $400. Now that it's over, I want a rematch! In years past, Greg has earned a million miles and points in a month, he's put together the miles to spend a week on Necker Island within about six months, he's done New York City on twenty bucks a day — Frequent Miler is not a "one and done" when it comes to a good challenge. Rest assured that we were already kicking around ideas for the next one before we'd finished booking our trips for the 40K to Far Away challenge, but we're open to ideas. Readers have already offered some awesome input via this public brainstorm, some of which I know we'll include in the next challenge. When will it be? I don't know. What will it look like? You might know better than I do — so head to this post and add your ideas.
---
In my latest episode of "don't believe what a customer service rep tells you", I lay out adding a lap infant on a partner award and how American Airlines would have overcharged me by about $700 had I not pursued other options. Don't get got — see this post for how to find the proper cost for a lap infant and what you might try if the airline rep tries to gouge you for more than it should cost.
I'm including this one in week in review because I know this has probably happened to more than half our readers before and I'd bet that most haven't found a workaround. Greg gives you one in the post and then plenty of readers chimed in with similar tricks in the comments.
---
In updated resources
---
That's it for this week at Frequent Miler. Check back soon for our week in review around the web and this week's last chance deals.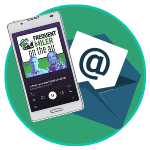 Want to learn more about miles and points?
Subscribe to email updates
 or check out 
our podcast
 on your favorite podcast platform.