United Mileage Plus is a perennially popular award program with US-based travelers. While United rarely wins the race to the lowest award pricing thresholds, there are numerous ways to nonetheless get very strong value out of your United miles. Don't discount United's award flexibility and the chance to leverage dynamic award pricing to your advantage — Mileage Plus still has a number of pluses of its own.
Elsewhere on the blog this week, Greg details how to find Marriott's secret award chart, I fall down the Aeroplan rabbit hole once more, Carrie shares the truth about the Frontier GoWild! pass and Tim compiles a comprehensive list of points properties in The Islands of Aloha. Watch or listen to the podcast below or read on for all that and a lot more from this week at Frequent Miler.
Subscribe to our podcast
01:20 Giant Mailbag #1: Can we get a Delta-free podcast?
02:35 Giant Mailbag #2
03:48 What crazy thing . . . did Delta do this week?
06:46 Card Talk: United Quest card
11:33 Mattress Running the Numbers: Citi transfer bonus to Accor Live Limitless
17:34 Award Talk
18:00 Bilt adds Marriott as a transfer partner
19:40 Marriott's secret award chart
23:03 Marriott Choice Benefit changes
29:24 Book JetBlue with Qatar Avios
35:56 Main Event: Wringing value from United Miles
37:00 First up: the bad stuff
40:20 Higher award prices, but not bad value
41:40 Best uses of United miles
41:46 Dynamic pricing can work in your favor
44:35 Free changes and cancellations
48:55 Cheap intra-Europe flights (from 6K miles)
50:04 Sao Paulo to/from South Africa for 50K miles in business class 50:40 Fly across the length of Africa for less than 25K in economy or 50K in business class
52:15 United Excursionist Perk
57:42 Question of the Week: Will a bank extend the minimum spending requirement period?
We publish Frequent Miler on the Air each week in both video form (above) and as an audio podcast. People love listening to the podcast while driving, working-out, etc. Please check it out and subscribe. Our podcast is available on all popular podcast platforms, including Apple Podcasts, Spotify, and many more.
Alternatively, you can listen to the podcast online here.
This week on the Frequent Miler blog…
So it turns out that Marriott didn't scrap its award chart after all, it has just hidden it in (almost) plain sight. This makes sense as I've seen some hotels where point value continues to be significantly outsized any time awards are available — that's thanks to the hidden hotel categories. I find this information incredibly useful for a number of reasons, not the least of which is determining whether there is any hope of being able to use your free night certificate at a given hotel.
If you're planning a trip to the Hawaiian islands, you'll want to consult this fantastic resource that Tim put together to help you determine which hotel points you can use or which you may need to collect for each island. I was particularly surprised to see how many Wyndham options there are on The Big Island (without even considering any Vacasa options). The Grand Hyatt Kauai is without a doubt my personal favorite — and second place isn't really close. Truth be told, while I love The Aloha State, I haven't loved most of the hotels I've tried there, so I'll be consulting this resource to try out something new on my 2024 trip.
Avios can be an incredibly useful award currency — and that statement can be bolded when you consider the frequency with which we see transfer bonuses to Avios programs. This post gives some examples of particularly excellent uses of Avios, but it's worth noting that there are plenty more situations where they could shine depending on where you're looking to go and when.
Earlier this week, Qatar Airways Privilege Club launched the ability to use Avios to book JetBlue award tickets, including in Mint (business) class to Europe (See: Book JetBlue (including Mint) award tickets with Qatar Avios). Even more interesting was the price: Boston to Dublin priced at 38,750 Avios and $10.10 one-way for a brief half-day earlier this week, and availability was incredible (like just about every day and usually for 5 or 6 seats in Mint). Unsurprisingly, Qatar pulled the plug after less than a full calendar day….and now it looks like they may intend to increase the price substantially. I'll be disappointed if this new pricing sticks, though truth be told it could still be a very good deal with a transfer bonus….pending availability.
I was about to book a fairly run-of-the-mill Air Canada Aeroplan award from Europe to the United States for the tail end of a rescheduled trip for next summer, but then I got thinking bigger. In the end, I turned the same number of miles into what feels like an epic adventure to Europe, Mauritius, and Victoria Falls (and maybe more to come). Of key importance for a broader set of readers: whether my "scenic route" type of trip interests you or not, in this post I show that business class awards to Europe for peak summer travel are pretty easy to find right now. It's time to book that summer 2024 European trip today.
I really enjoyed reading Carrie's post about the Frontier GoWild! pass because I feel like she really puts into perspective what a niche product this is. She and Drew seem like the perfect candidates for this pass, yet it wasn't really easy even for them to use. But perhaps the more important takeaway here is the lesson that even if the deal isn't easy to use in the way that it's being advertised, it could still save you enough money on a single trip to make it worth buying (as long as you remember to turn off auto-renew!).
It's pretty incredible when you consider that with just these ten cards, you could have more than a million transferable points. Whether you're in one-player mode or splitting the lifting with a partner (or lifting twice as many points!), it's pretty amazing to think of the possibilities with just a few of the well over 100 credit cards listed on our Best Offers page.
While Greg's top 10 picks has some fantastic cards, Greg isn't necessarily going for all of those himself. In the comments of this post about Greg's new strategy, a reader points out that perhaps the most interesting takeaway from Greg's revised credit card plan is that the game is always changing — even month-to-month and week-to-week, so you've got to be open to re-assessing as necessary. It's also a good reminder that the best welcome bonus doesn't always tell the whole story as there are plenty of other reasons why you may prefer one card or strategy over another.
In a development that will be part awesome and part bummer to long-time Hyatt elites, suite upgrade awards can now be applied within the app to some points bookings, and it sounds like Hyatt will continue to expand this capability to more properties and eventually to cash bookings. I love that these will be easier to use, but I simultaneously expect that it will be harder to find sweet suites when it becomes easier for more casual users of the program to apply these awards. Still, this is a huge win for the average member.
If you've seen the reports of the 150,000 point offer on $10,000 in purchases but not been sure how to find it, this is the video you've been waiting for.
As the resident West Coaster on the Frequent Miler team, Tim is our Alaska Mileage Plan pro and he has put together the complete guide of everything you need to know about the last major US program to award miles based on distance flown rather than money spent. While I've cooled considerably on Alaska Mileage Plan given the numerous no-notice devaluations over the past 5 or 6 years, the truth is that they do offer a great program overall that can really be worth your attention.
Given the current strong offer on the Freedom Unlimited, you may suddenly find yourself more interested in the Freedom Unlimited card than ever before. The truth is that while this 1.5x-everywhere card seemed awesome when it debuted years ago, the plethora of 2x cards on the market these days has dampened my enthusiasm for my own Freedom Unlimited somewhat. That said, the card has some great 3x categories — and while I ordinarily wouldn't consider opening a Freedom Unlimited card as a new cardholder because of the low welcome offers, the current offer really makes this card a contender.
Most of the major US-based frequent flyer programs offer free changes and cancellations….at least some of the time (but note that isn't always true!). With foreign programs, there is wild variance — some offer nearly-free cancellations when the taxes are low and others will charge you $200 to cancel an award ticket — and at least one won't let you cancel most partner awards at all. While we've had this resource for a while, it was in need of numerous updates — award cancellation policies are now all current.
---
That's it for this week at Frequent Miler. Check out our current last chance deals to be sure that you don't miss any big deals before they end this week.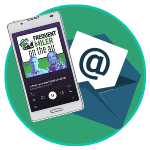 Want to learn more about miles and points?
Subscribe to email updates
 or check out 
our podcast
 on your favorite podcast platform.