Update 11/27/20: We've added deals below on Apple products, phones at Visible Mobile, a Kamado Joe for $600 brand new, and more.
Many 2020 Black Friday and Cyber Monday deals have already gone live and many more will develop in the coming days. Given many ways to leverage credit card benefits and bonus categories and/or spending offers and stack with shopping portals and the other tools we use to increase rewards, many readers will be tracking opportunities to save money while maximizing return on spend. This post will be our master list that gets updated frequently over the coming days as we find more deals that may be of interest to readers, with the latest deals in each section being added to the top of the corresponding section. I recommend bookmarking this post and checking back over the coming days as we will continue to update it through Cyber Monday.
Post structure and best shopping practices
There are three types of deals we intend to post here this week:
Deals that would appeal to travelers. This might be hotel or flight related or travel-related products like noise-canceling headphones or luggage. We may also include discounted gift cards for restaurants, etc.
Deals that may be good for resale. Some readers generate points through the purchase and resale of products, so we'll include some deals that may not seem directly relevant to readers but could be good ways to generate points if you have resale avenues. Keep in mind stacking opportunities like discounted gift cards, portal rewards, etc.
Deals that are so strong they can't be ignored for one reason or another. Speaks for itself.
We'll try to divide those up until categories below by Gift Cards, Merchandise, Travel, Random & Shopping Portals and let you decide for yourself whether they are things you want/need or want to resell. Note that there will likely be some cross-pollination in terms of deals that aren't strictly Black Friday deals but will work in tandem with sales. For instance, if eBay lists a gift card sale for Lowe's, we'll include it here this week since you can likely stack that with Lowe's Black Friday deals.
As always, keep in mind some basic shopping best practices:
Shop in one browser, buy in another. When using shopping portals and coupon sites, it's pretty easy to inadvertently click in the wrong place and have your click "stolen" by a portal you didn't intend to use (i.e. you clicked through an airline portal to Macy's, but then you clicked a button to reveal a coupon code from some other site that also led to Macy's and it caused the airline portal to lose the tracking cookie). For this reason, I do my shopping around and coupon testing in one browser (for example, Firefox). When it's time to buy, I open a brand new window in a different browser (Chrome) to make my purchase. I start at my chosen portal, click through to the site from which I'm buying, fill my cart, apply any coupons, and check out in one fluid sequence.
Use the right credit card. We'll always try to make a suggestion when one seems relevant — for example, we'll probably mention the Chase Ink Cash card if the deal is at an office supply store. Still, it's worth keeping in mind what you have in your wallet and which of those cards would be most advantageous for you from a points-earning perspective. See our Best Category Bonuses page for a reminder as to the best cards to use.
Keep credit card purchase benefits in mind. This is truly part of using the right card. Keep in mind that many rewards credit cards have purchase benefits like extended warranty. Some offer purchase protections against damage, theft, or guaranteeing a minimum return period (that may be longer than the store would accept). Price protection is gone from most (but not quite all) credit cards at this point. While paying with discounted gift cards might yield more savings, you would forgo protections like these – so consider each when making those decisions.
Buy first, think later? A popular mantra on deal sites like Slickdeals is "Buy first, think later". That is to say that the hottest deals will be gone so quickly that you don't really have time to consider them. Thanks to return policies, 24 hour free cancellation periods, etc, it can be pretty easy to live by that mantra in many cases. But be sure to check the fine print — is there a restocking fee? Does this travel agency charge a fee for refunds (saw this recently)? Do I really want/need this and/or am I going to take the effort to sell it? It might be a great deal, but that doesn't make it great for you.
Finally, don't forget any current shopping portal bonuses that can add to the deal.
With all that out of the way, here are some currently-available deals that might be of interest as per my reasons outlined above. As noted at the outset, I will add to this post throughout the rest of this week and into Cyber Monday, with the most recently-added deals to be added at the top of the list.
Our affiliate links below where relevant.
Gift Cards
Popular Gift Cards
Dining
Cheesecake Factory: Get 2 free slices of cheesecake with each $25 gift card purchased. Valid online 11/23 to 11/30 and in-store 11/27-11/30. Note that the free cheesecake vouchers must be used from 1/1/21 to 3/31/21. If buying in-store, stack with $10 monthly dining credit on the Amex Gold card. Direct link
DoorDash:
Applebee's: Buy $50 gift card & get 2x $10 bonus cards free. Offer expires November 30, 2020. Bonus cards expire January 31, 2021. Direct link
Grocery store promos
BI-LO/Winn-Dixie/Harveys/Fresco y Mas: 6x points on third-party gift cards through 12/8/20. This can be a great deal for those that live in the footprint of these stores. See this post from GC Galore for more on why. Stack by purchasing merchant GCs here that you'll use to buy stuff over the coming days.
Giant/Martin's: 5x points on all third-party gift cards through 11/26. Link to more info.
Kroger: 4x fuel points on all third-party gift cards and fixed-value Visa and Mastercard gift cards. Coupon for in-store third party gift cards. Coupon for in-store Visa and Mastercard gift cards.
Kroger: Save On 25 Different Gift Card Brands (Visa, Sephora, GameStop & More). See our post for full details.
Stop & Shop: Spend $150 on all third-party gift cards, get $25 off your next grocery purchase. Promotion runs until 11/26 and the $25 coupons must be used by 2/2/20. Great promo even before considering credit card rewards. Link to ad.
Tops Markets: Buy $50 in groceries and get $10 off select third-party gift cards. The discount comes in the form of a "gift point" earned when buying $50 in groceries. Promo runs until 12/24/20 and you must redeem gift points by 12/31/20. You can use the gift points on gift cards from Best Buy, Macy's, Staples, Gamestop, and more.
Albertsons/Safeway/Just For U: Earn 12x Points On Apple Gift Cards, 10x On Happy Gift Cards. Link to our post.
Merchandise
Phone Deals
Visible Mobile: Get up to a $200 Mastercard gift cards and free AirPods Pro or Samsung Galaxy Buds Live. Stack with Chase Offer for $25 back. See this Dan's Deals post for full details.
Amazon.com
Don't forget that there are many discounts and spending bonus deals going at Amazon right now, including 50% off (up to $60 off) when using 1 Amex point and 5x on many Chase cards. See this post for a list of opportunities to save and stack.
Amazon products (our affiliate links below)
Other Amazon.com

Xgimi Halo True 1080p Full HD Portable Projector Android TV 9.0 5000+ Native apps, Harman/Kardon Speakers, 800 ANSI Lumen for $639.99 (note that you must clip the coupon on the product page below the price to save $160 and get it for $639.00). I bought this projector last month during Prime Day anticipating that I'd likely try it out and then return it, but I love it. I'm getting about 2hrs of battery life and bright, detailed images in size HUGE projected on the ceiling or a wall. It supports HBO Max, Amazon Prime Video, Disney+, Youtube, and a lot more out of the box with native Android TV apps. You'll need a workaround for Netflix, but I've been really happy with this so far.
Apple AirPods with Charging Case (Wired) for $109.99 (note: could make for a great stack with the Amex pay-with-points promos!)
Adorama
Apple.com
Apple TV 4K + $50 Apple gift card for $179 (nice stack if you've purchased Apple gift cards via the Best Buy or Target deals. Two $100 gift cards purchased through those deals pays for the Apple TV and leaves you with $70 in Apple GCs and $40 in Target/Best Buy Gift Cards as follows:

Buy $100 Apple gift card + $20 Best Buy or Target (at those stores as seen below) for $100. Buy this deal two times. You'll have $200 in Apple GCs and $40 in store GCs.
Use $200 in Apple GCs to buy Apple TV for $179 and you'll have $21 left (obviously YMMV depending on your sales tax situation). Plus, Apple is selling the Apple TV with a $50 Apple gift card right now.
Best Buy
Dell.com
Inspiron 15 laptop deal (our affiliate link, but you can alternatively go through a portal to stack more rewards). This looks decently-well equipped (AMD Ryzen 5 4500U processor, 8GB of RAM, 256GB SSD, USB-C and HDMI ports, etc). It is $489.99 at full price, but you may be able to stack a coupon (you can try signing up for Dell's email list for a coupon that should arrive pretty quickly). Furthermore, stack the Amex Offer for 10% back at Dell if you have that synced. If you have that offer synced with a Business Platinum card, you could get this laptop very cheaply ($489.99 – 10% coupon = $441 – 10% back via Amex Offer = $396.90 – $200 Business Platinum credit (normally $100 twice a year but increased to $200 this year) = $196.90. I'm not positive whether the email sign up coupon will stack with portal rewards, but current options include 9% back via TopCashBack or 8x via Rakuten (on the $441 purchase price). While this laptop doesn't look like a screaming deal at full price, stacking makes it a pretty good deal for a cheap laptop. (h/t Slickdeals). Also see Extreme Stacking Dell for more on how to stack deals.
Dell 24 Monitor – S2421HN for $119.99 (our affiliate link). This would be a good opportunity to stack the 10% back Amex Offer with the Business Platinum credit to get the monitor for free. Stack with a shopping portal and you can come out further ahead. Those with a personal Platinum may have synced an offer for $100 back on $100 at Dell that is still valid – also a good stack. And I can confirm that this also works with the 10% coupon for email sign up.
Dick's Sporting Goods
Kohl's
Echelon Connect EX3 Exercise Bike – This costs $999 + $40 shipping surcharge and you'll earn $300 Kohl's Cash which can be redeemed November 28-December 9. There'll likely be a stacking opportunity for Kohl's cardholders too in addition to shopping portal earnings.
Staples.com
Walmart
Travel
Random
T-Mobile: Add a line to qualifying plans for free. A similar promo ran over the summer and I was able to add another line to my plan for absolutely no additional cost (which shares the same unlimited data as my the other lines on my plan). This deal can get a bit better than free: T-Mobile is offering a $100 rebate when you port in a number and it should stack. Also, Costco is offering a $200 Costco Cash card for adding a line in-store through 11/25. If you're able to add the line in-store today, I believe that it should be free and you'll get a $200 Costco Cash card in about 14 weeks. You might even be able to add the line via Costco and then port in a number a day later and stack both rebates. YMMV. See this Slickdeals thread and this Slickdeals thread.
Google Fi: Pixel 4a 5G deals for Google Fi (for both new and existing customers). See our post for more.
Shopping Portals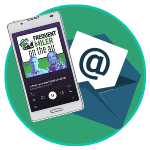 Want to learn more about miles and points?
Subscribe to email updates
 or check out 
our podcast
 on your favorite podcast platform.