Update: While accurate at the time of publication, some of the offers mentioned in this post have since expired. See our Best Offers page for up-to-date offer information.
Now that the SPG Luxury Card is available, there are five credit cards that offer welcome bonuses between 75K and 100K points.  Here is a list sorted descending by estimated first year value (click through any link to get to our dedicated page  to learn more about that particular card):
Amex / Chase Cooperation
Beginning August 26th, something unprecedented will happen.  Amex and Chase will limit welcome bonuses based on your experience with holding cards and/or receiving bonuses with the other bank.
The rules that begin 8/26 are complicated, so check out this post for full details: Navigating Marriott's Byzantine Credit Card Rules.  The basic idea is that you may not be eligible for a Chase Marriott welcome bonus if you have certain SPG cards or have received bonuses on those cards in the past 24 months.  And, similarly, you may not be eligible for an Amex SPG welcome bonus if you have certain Chase Marriott cards or have received bonuses on those cards in the past 24 months.
The Window of Opportunity
The above rules do not kick in until Sunday 8/26.  You can qualify for welcome bonuses if you apply before that date even if you have Chase cards or have earned Chase welcome bonuses that would later make you ineligible for Amex bonuses, or vice versa.
Note that you do not have to be approved before the 26th, you just have to submit your application before then.  Be careful not to submit an application late on the 25th, though, as those applications may be recorded as having come in the next day.
Don't forget Chase 5/24
Signing up for Chase or Amex consumer cards (not business cards) will add to your 5/24 count.  Depending upon your current situation, that may or may not be a problem.  In my case, I'm so far over 5/24 that I don't really care.  If I was under 5/24 or working towards getting under 5/24, though, I would probably stay away from the SPG and Marriott consumer card applications for now.
Chase's 5/24 Rule: With most Chase credit cards, Chase will not approve your application if you have opened 5 or more cards with any bank in the past 24 months.

To determine your 5/24 status, see: 3 Easy Ways to Count Your 5/24 Status. The easiest option is to track all of your cards for free with Travel Freely.
Who should get what?
Here are my recommendations for each of the currently available offers:
What will I do?
I'll probably go for the SPG Luxury card because I do want to build my point totals up in order to book top tier 60K properties before they jump up to 85K or 100K in 2019.  I personally value the $300 in Marriott/SPG credits at close to face value since we have definite plans to stay at Marriott/SPG properties and will no doubt spend much more than $300 in the next year even with award stays (stupid resort fees alone might do it).  So, my net first year cost for the SPG Luxury card is $450 – $300 = $150.  Is it worth paying $150 (or even $200 if I value the credits much less) for 100,000 Marriott points?  Absolutely.
I'm also waiting to see what happens with my recently (and somewhat accidentally) acquired SPG and SPG Biz cards.  I've finished the minimum spend on each, but haven't received new SPG membership yet for those cards (see this post for details about this craziness).
My wife may also get the Luxury card.  She isn't qualified to earn bonuses on any of the other cards (she has them all!), but she will qualify for the Luxury card bonus even after the new rules kick in on 8/26.  It has been more than 24 months since she received bonuses on her Marriott cards (and she hasn't yet upgraded her Marriott Premier to Premier Plus).
My son hasn't successfully signed up for any new cards since his Discover It Student card.  I'm thinking that it's time for him to start a business and try for the SPG Business card.  Maybe he'll try the Marriott one too, but I think that approval from Chase is a long shot.  Either way, I'll help him meet the minimum spend requirements.  If he does apply and get approved for the Marriott Business card, he might also consider the SPG Luxury card before 8/26 since he would otherwise be shut out from that bonus for 24 months after getting the Marriott Business card bonus.  On the other hand, Chase rarely approves business cards that quickly, so maybe he should skip that one altogether.  Now I'm leaning towards him signing up for both the SPG Business and SPG Luxury cards.  Still pondering…  Update: I think my son will do the SPG business card now and the SPG consumer card sometime later.  Neither should exempt him from getting the Lux card in the future.
Applying for Business Credit Cards

Yes, you have a business: In order to sign up for a business credit card, you must have a business. That said, it's common for people to have businesses without realizing it. If you sell items at a yard sale, or on eBay, for example, then you have a business. Similar examples include: consulting, writing (e.g. blog authorship, planning your first novel, etc.), handyman services, owning rental property, renting on airbnb, driving for Uber or Lyft, etc. In any of these cases, your business is considered a Sole Proprietorship unless you form a corporation of some sort.

When you apply for a business credit card as a sole proprietor, you can use your own name as your business name, use your own address and phone as the business' address and phone, and your social security number as the business' Tax ID / EIN. Alternatively, you can get a proper Tax ID / EIN from the IRS for free, in about a minute, through this website.

Is it OK to use business cards for personal expenses? Anecdotally, almost everyone I know uses business cards for personal expenses. That said, the terms in most business card applications state that you should use the card only for business use. Also, some consumer credit card protections do not apply to business cards. My advice: don't use the card for personal expenses if you're not comfortable doing so.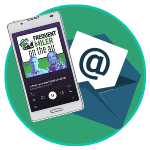 Want to learn more about miles and points?
Subscribe to email updates
 or check out 
our podcast
 on your favorite podcast platform.